Technically, the picture was taken on the last day of 2014, but this is what your Auburn Tigers will look like in the 2015 Outback Bowl. Take a look at each player individually. There are some pretty funny faces going on. Oh, and Will Muschamp is in there, too. He was the head coach of another football team a few weeks ago, and now he's in a bowl picture of another team. That's funny.

After the team picture, the boys went over and played on the Tampa Bay Buccaneer's pirate ship.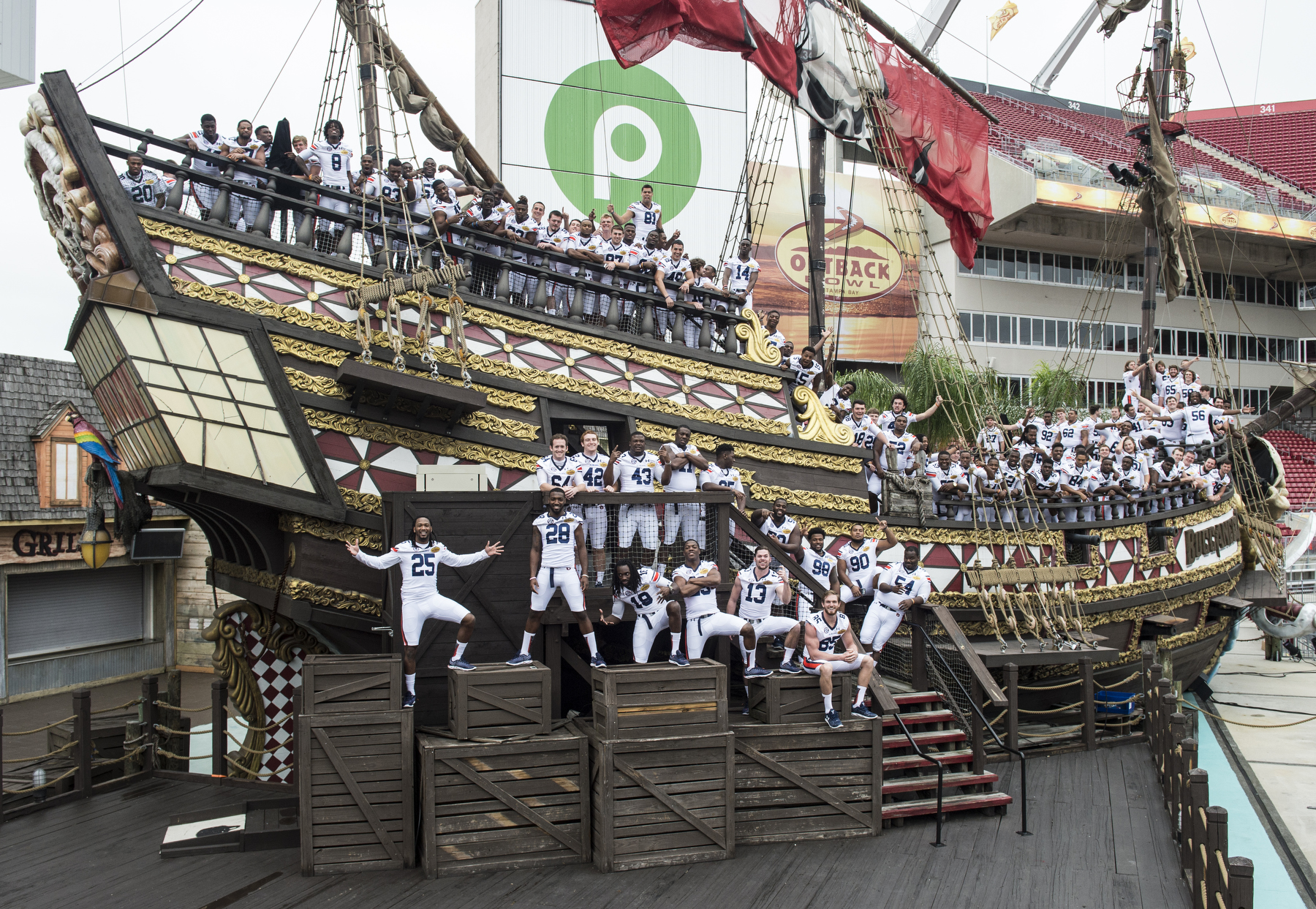 Photos via Wade Rackley/Auburn Athletics.