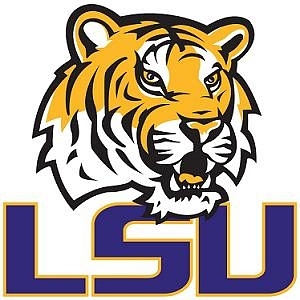 These aren't the same Tigers that met in Baton Rouge last September. These aren't the same jumpy Tigers playing in the rain on the road for the first time. These aren't the same ol' Purple Tigers that have been at or near the top of the college football world for over a decade. In fact, it's almost the reverse.
Auburn comes into this game being the more experienced, and maybe even more talented team. LSU comes in with a freshman quarterback making his first start in LSU's first true road game. Auburn has gone on the road and beaten a top-20 team. LSU was drubbed at home by Mississippi State.
It's been widely thought that Les Miles and his LSU Tigers have been on a slow decline for the past few years. It's hard to really say that considering they've won 10 games in each of the last two seasons, but for this year it really does seem that the cards are stacked against them. Again, it's hard to say that considering they've got a win over Wisconsin, and scored over 56 points in two games this season, but for this year it really does seem this isn't the scary dominant team we've been used to.
The popular opinion is that LSU has the toughest stadium to play in at night. You may want to ask Georgia and Alabama thought about Jordan-Hare last season. This won't be a fun place for a freshman quarterback. It won't be a fun place for anybody not wearing blue and orange. This is the first big game at Jordan-Hare this season, and regardless of LSU's inability to keep it a game of unbeatens, this is Auburn's biggest game of the season so far. It's gon' be turnt.
Now we can't just act like Auburn has played great enough in all facets of the game to steamroll the purple-clad Tigers. The offense has had issues, but here's how I'm going to downplay that: the offense did all it needed to do to beat Kansas State on the road on a Thursday night, and Louisiana Tech wasn't the team from Louisiana that was going to get them that pumped to play.
The great thing about this team is that in the two games where the offense seemingly sputtered, the defense was able to step up and get turnovers that turned into points. Special teams, namely Quan Bray, has been able to add points from that part of the game as well. This team is as "complete" as you need to win.
Sure, you want it all working at the same time, but if there's one thing I've learned by trying to play softball for the first time in a few years, there's a reason God gave us multiple limbs. When one is a little slower or too sore to actually move, the other one steps in. So yeah, Auburn is a early-30's guy trying to play softball again. Put that on a t-shirt.
This is the type of game and atmosphere where Auburn can fix things offensively solely on the buzz. They know it's there. The coaches know it's there. They've seen tweaks slow down the run game a little, but they know this system works. A tweak by undersized teams aren't going to stop it.
Yes, Auburn has two decent wins this season, but this is the game Auburn needs. This is the big name opponent that Auburn needs as a team and as a fanbase. This is a win to keep the nation from writing them off just because of their tough schedule to come (and yes they are already doing that).
LSU has deserved a beatdown from Auburn for a good while, and it will happen this weekend. The offense will right the wrongs. The offense will score points. The offense, the defense, and the entire team will give LSU what they deserved last year. A loss.
Auburn 41, LSU 24