With Georgia being everybody's new team to hate, at least as far as fans are concerned, I asked the guys what they think about the Dawgs. The results may surprise you, or probably won't at all. I'm sure it will be one of those. As always, submit questions (in the comments) that you want answered by the Roundtable and I'll try to squeeze the best one in next week.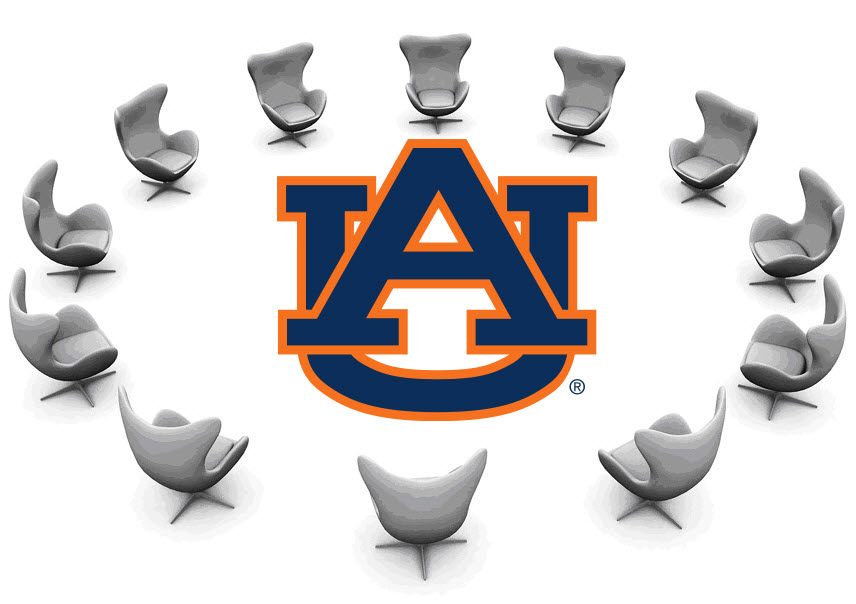 1. Do you see the Auburn-Georgia rivalry as a dirty rivalry?
Cole: No. I went against a particular player who was dirty for a few years, but wouldn't classify the entire rivalry that way.
Kodi: Not at all. I see it as a good hard-nose game every year.
Jeris: No, I never thought of it as a dirty rivalry, but I knew it was always going to be a tough physical game that came down to the wire.
2. What was your most memorable game against Georgia?
Cole: 1999.
Kodi: This past year was fun. Just the atmosphere and knowing that after we won the game Alabama was next.
Jeris: My sophomore year in 2001 I had a good game. I led the team in catches that game and we beat a Georgia team that was stacked with NFL players. The game came down to the very end and it was nice to beat them at their house.
3. Where does Georgia rank in your ladder of hate?
Cole: Not very high. Stadium was very loud. You weren't close to the fans so you don't get the same things you get from UF, LSU, etc.
Kodi: I don't mind Georgia at all. I have a few friends that actually play there and they have always been a respectful team.
Jeris: LSU, BAMA, THEN UGA!!!!!!!
4. What absolutely has to happen for Auburn to win this week's game?
Cole: Dyer get 25+carries
Kodi: I know absolutely nothing about Georgia so I would assume to just take care of our business and execute.
Jeris: The secondary has to step up and make plays.
5. What's your prediction for the game?
Cole: I thinks UGA has more at stake and gives up less than 100 yards rushing per game. Even though the road team has had a lot of success in the series, I like UGA.
Kodi: No clue, but if I think Georgia is what they are, then Auburn by six.
Jeris: WAR EAGLE!!!!!