Auburn left Manhattan, KS a little over a week ago with their third win in as many games. Many said the offense struggled. Few could argue. But they won.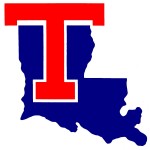 Now Louisiana Tech comes to town for Auburn's 101st Homecoming. The Bulldogs from Ruston more than struggled last week as they lost to Northwestern State of the FCS.
The last time Auburn played Louisiana Tech, a younger Gus Malzahn was making his debut on the Auburn sideline as the offensive coordinator in Gene Chizik's first year at the helm. The game was close until the 4th quarter when Chris Todd unloaded the pump fake special and won the game 37-13.
Luke McCown and the Louisiana Tech Bulldogs also played the Tigers close in 2001, one week after Damon Duval curled one through the uprights to beat Florida. It went to OT, but Auburn won 48-41.
If things go as expected, this one shouldn't be that close this year. As mentioned before, the Bulldogs are struggling. They do boast a quarterback that has already thrown for 1,000 yards, but most of those yards came to the likes of UL-Lafayette and North Texas.
Auburn's defense should be able to ride the success that kept them in the game last week. But more importantly, Auburn's offense should be able to right the wrongs of Manhattan.
It shouldn't be too tough. These weren't full-on systematic problems. We're talking uncharacteristic drops by receivers and small things that go along with a first time road trip for a team. This offense is one of, if not the best in that nation, and it doesn't just get figured out in one week.
Louisiana Tech will provide just enough of a challenge that Auburn can work out the kinks without it feeling like a Spring game, and get to where it needs to be for LSU the following week.
I would like to see Nick Marshall play almost all of the game just due to the fact that he's really only done it one time this season. He missed a half against Arkansas, was taken out due to blowout against San Jose State, and finally played a full game against Kansas State. He needs real time under his belt. He needs real stats. He needs 60 minutes of confidence built up.
If it's 50-0 at the end of the 3rd quarter, sure, take him out. But if Malzahn can keep him in without looking like Spurrier at Florida, then I'm all for it. You're not going to improve if you only play a half here or there. Real football starts next week and Marshall needs to have plenty of passing reps behind him.
I think the defense will shut down a so-so Tech offense and Auburn's offense will look like it did in the 1st two games. A blip in Manhattan is all that it will turn out to be. This offense didn't go anywhere and we'll see that this weekend.
Auburn 52, Louisiana Tech 7