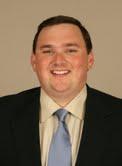 Flint Harris (@Flint_HolyTurf) is an Arkansas graduate that ran and wrote for HolyTurf.com, a site all about the passion of college football, specifically the SEC and Big 12 before getting a real job became necessary. Flint has been a staple of the Arkansas-themed Other Sidelines, and he's never given me a reason to not invite him back. Flint's still a good guy. It's just that Arkansas part…

1. What is an Arkansas fan's first thoughts of Auburn football right now?
Boy, I wish we hadn't run Malzahn off. The Tigers sure were the benefactors of good fortune last year, and we wonder if all of those close games translates into a regression to the mean in 2014 or a sense of 'we will find a way to win' within the program.
2. Are you a Bielemer and if so, why? What about the rest of the fanbase?
I hate to ride the fence on this one, but I will. I think people like the idea of Arkansas being physical on both lines. It has obviously worked at Wisconsin, Stanford, and Michigan State without terrific quarterbacks. LSU and Alabama run it well too, but the talent they get is superior to what we have in Fayetteville. The consensus I get from fans is that Arkansas will be better, but that might not translate to many more wins. I appreciate Bielema's belief in his system, players, and coaches.
3. Could you get me access to today's practice? I just want to take a little video footage for personal use only. I swear.
Funny thing about that is you can see the practice field (it is elevated) very clearly from the student rec center. An opponent could easily stash a spy in the rec center to get some video.
4. If Arkansas fans had their choice right now, would they take Bielema or Malzahn?
Anyone being honest with themselves would take Malzahn. He has already won big, his offense is more fun, he is an Arkansas high school legend, and he recruits better.
5. Name two current Auburn Tigers that scare you and why?
Yes! Oh…be specific. Well, our cornerbacks aren't awesome so Sammie Coates' ability to get deep, as evidenced by his 21.5 average per catch in 2013, is certainly concerning. Speaking of gaudy averages, Corey Grant's 9.8 yards per carry in 2013 is like a video game. I imagine he will hurt the Hogs on the edge. Our linebackers aren't swell, so once Auburn gets past the line of scrimmage it worries me.
6. Name two Arkansas Razorbacks that we may not know about it that we should keep our eye on.
Most people have heard of Alex Collins and Jonathan Williams, who combined for 196 yards last year against Auburn, at running back. They are both SEC quality backs. So too is the third stringer, Korliss Marshall. He has breakaway speed. Bielema has a history with terrific running backs, which is the case in Fayetteville right now. Trey Flowers, #86, is a very good defensive end with great athletic ability. Flowers is a senior for Huntsville, AL with 12 career sacks and 32 tackles for a loss.
7. What's a position where Arkansas will have a decided advantage?
As mentioned above, the Arkansas running backs are pretty neat. Collins is a bruiser who is great between the tackles, but will never outrun anyone. Williams is the best pass catcher in the group. He also ran for 900 yards last year on a team with zero threat of the pass. Marshall will likely get fewer carries than the other two. He is the first home-run hitter the Hogs have had in a few years. Watch for him on kickoff returns too.
8. What is Arkansas's biggest concern?
Losing the coin toss and playing from behind the entire game. The defensive line is solid, but there is little depth. The linebacking crew is Sun Belt quality. Arkansas will have success running the ball even against a loaded box, but can QB Brandon Allen make Auburn pay at all for daring him to throw.
9. What's your prediction for the game, and where will the Tigers and Hawgs end up this season?
It will be ugly. I think Auburn covers the spread because Arkansas struggles to plan from behind. I'll say 38-14 Tigers. I think Auburn has a nine-win regular season with a murderous road schedule and beats up on a Big-12 team to win a bowl game to get to 10 wins. As for the Hogs…yikes…4-8, and that feels like a stretch. 3-9 seems more likely.
10. Lastly, did you burn your quarterback's truck?
No. How afflicted is that? Just ridiculous. It is hard to imagine it was random, though another car across town with no ties to the team, was also burned the same night.