Sports have translated well in the game world over the years, and as long as there has been video gaming there has been developers creating sports titles. Nearly every sport ever invented has been immortalised in game form, including football, baseball, ice hockey, and even fishing. But it could be argued that no sport has converted better to game than basketball. There have been countless basketball games over the years, and most of them have been hugely popular.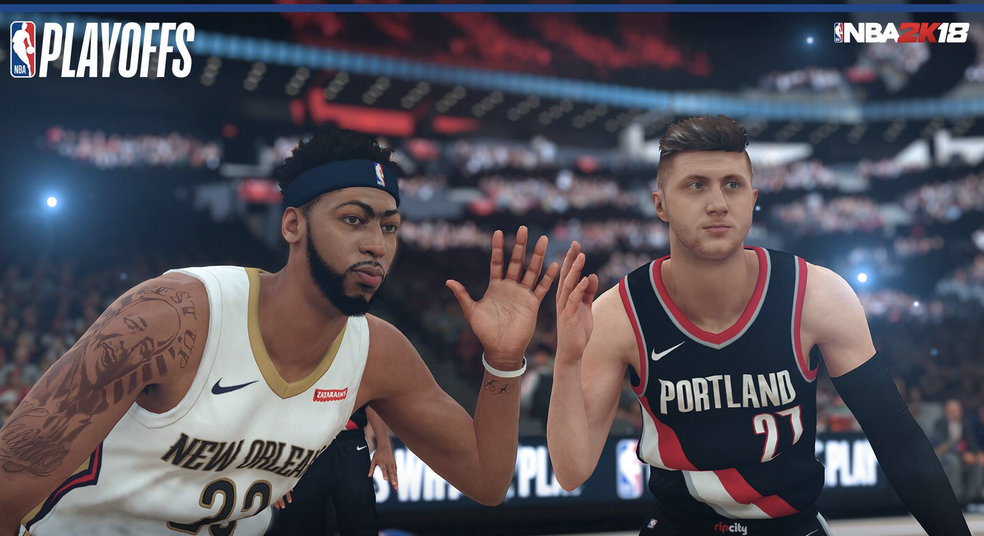 Source: NBA 2K via Facebook
One of the most legendary basketball franchises of all time is NBA Jam. The series which began in 1993 is legendary and helped bring basketball video games to mass audiences. The original game from Midway was released on multiple platforms including arcade, SNES, Sega Genesis, Game Gear, Game Boy, and Sega CD. The game featured NBA-licensed teams and players, and was one of the first of its kind to give players a real taste of playing the much-loved sport. It also included some special elements, in order to add excitement to the gameplay. Things such as super jumps and special tricks were what made this game stand out. The popular early 1990s title led on to nine other games in the series, including NBA Jam Extreme and NBA Jam: On Fire Edition.
It's testament to the video game potential of basketball that the sport has been adapted across a wide range of genres, and isn't confined to console gaming. In fact, there are a number of iGaming offerings that have used basketball as a theme. Online slots tend to be based on things that are popular, because developers know this will attract the highest number of players. At Rizk, for instance, there are slots based on TV shows like Game of Thrones, musicians like Michael Jackson, and sports like soccer. If players don't find what they are looking for, they can just laugh it off and play another game. Basketball fans will find slots that suit their fancy almost everywhere, with Basketball Star by Microgaming being one of the standout titles in the genre.
Basketball has inspired a number of mobile games as well. Some of the best games on the market include Basketball Shot, which allows players to practice shooting, and Stickman Basketball, which offers a slightly different playing experience to traditional basketball games. There is also an NBA Jam offering which is available for the smaller portable screen.
The most recent and possibly the best basketball game to date is NBA 2K18. It is the 19th instalment of the long-running and hugely successful NBA 2K franchise from 2K Sports, and is easily the most realistic basketball game created. This one is ideal for fans of the sport to sink their teeth into and imagine they're actually on the court.
In terms of the vast amount of basketball games that have been made across various platforms and genres over the years, few other sports come close. It's fair to say that basketball games are, and will continue to be, the best sports games on the market.