Before you start, don't. Auburn is not going to wear these (I think) anytime soon. I am not saying Auburn should wear these. I think they look cool. That's all.
Alright, now that I've handled the faux-traditionalists (what you think has always been has not always been), let's take a look at two Auburn helmet concepts constructed by @mbowman0842.
Bowman says he does these in his free time as a hobby. For the two below, he bought the plain white and plain blue helmets off eBay, sprayed matte finish on them, updated the facemasks, and applied the stickers and striping. He says it takes him around two hours for one helmet.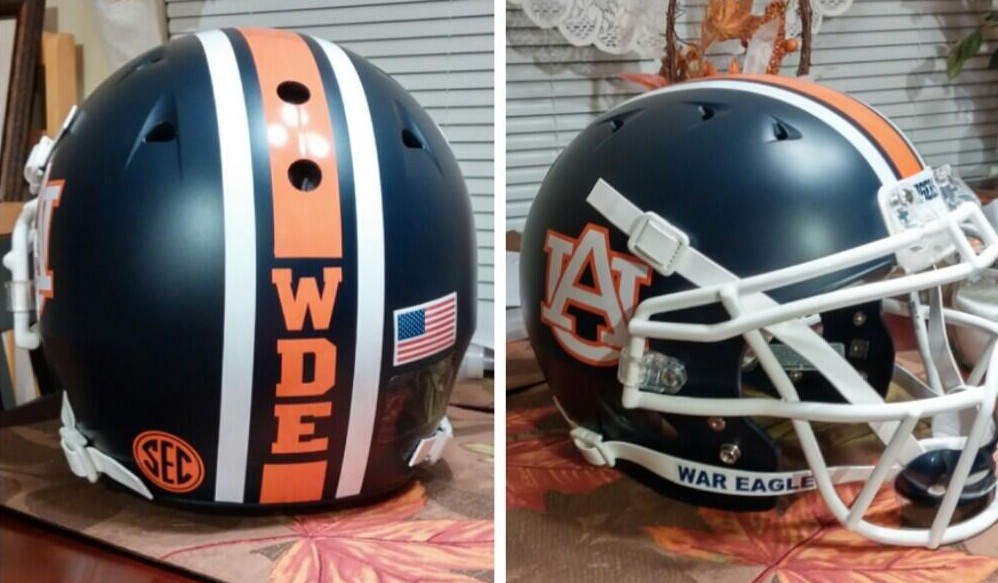 Now this white one might blow your mind. But just take a deep breath, and it won't hurt too long. It's just for fun, people.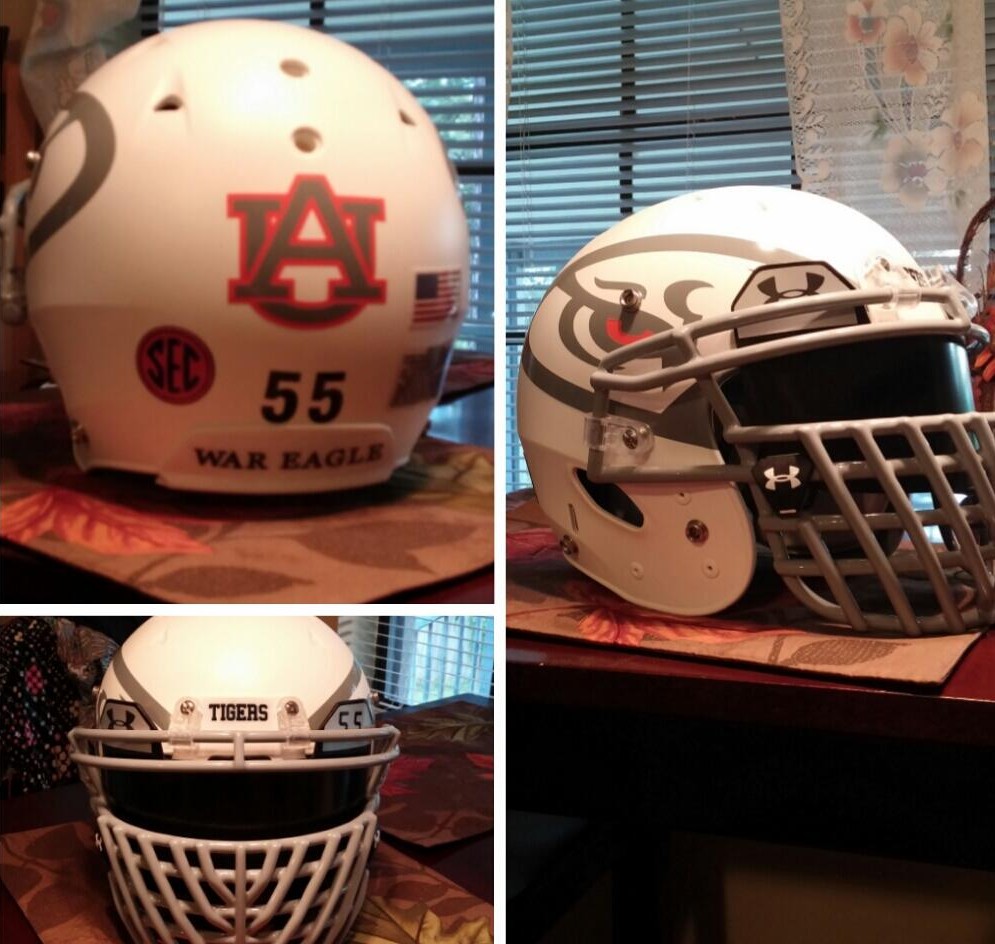 Now that's some good American ingenuity and craftsmanship. Again, I don't think Auburn would ever wear these, even though the blue does look pretty clean with the matte finish, but Bowman is holding out hope. As for me, I haven't felt this good since the great blue helmet scandal of 2010.