Auburn's basketball season ended last night with a loss to lowly South Carolina in the SEC Tournament (it didn't go as I had planned). This morning, Al Roker, unaware that the season went so well that Tony Barbee was fired an hour after the game last night, came across some Auburn fans on the Today Show. He mentioned March Madness, and their reaction said it all.

After @colecubelic tweeted this video out, Al responded…

Indeed, Big Al. Wait a minute…
Update: Here are the girls that made the Spring Break trip to New York City to make sure Auburn was represented on the Today Show. Nice and appropriate sign work.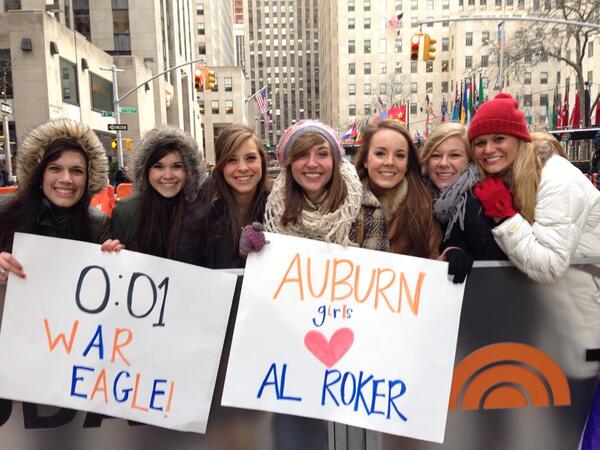 Picture from @ecbabiii.