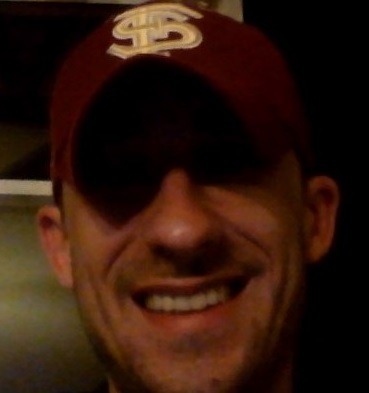 Jack Jorgensen (@JackJ14CFB) is the College Sports Editor for FanSided.com (Sports Illustrated-partnered) and he's also the Managing Editor for ChopChat.com (@ChopChat_), the network's Florida State Seminoles community. He's a lifelong Seminoles die-hard who might just be a tad bit heartbroken that there is now a player who steals his heart more than Charlie Ward did.

1. What is a Florida State fan's first thought of Auburn football at this very moment?
What sort of Southern voodoo curse did you put on Urban Meyer to make him lose that Big Ten Championship Game? Not to knock your accomplishments or anything, but we were looking forward to two things. Either beating Alabama (you know, the game that everyone actually WANTED to see) or smashing our old friend Urban Meyer. We're placing all the blame with you, which gives us more of a reason to make this hurt for you just a little bit more.
2. I've seen lots of um… optimism from the Florida State fanbase on Twitter. Are there any out there that realize that Auburn will be the best team with the most accomplishments that Florida State has played this season? Does that matter that any Noles fan?
We've heard this story before from those Clemson guys before we went down to Death Valley. You know, the ones that beat one of the SEC's golden children, LSU in the Chick Fil A Bowl last season? The same team that beat the healthy Georgia squad to start the year, the same Georgia team Auburn almost lost to had Ricardo Louis not turned his head at the right time.
Ask Mr. Dabo Swinney, Mr. Tajh Boyd and Mr. Sammy Watkins if we realize it or not when we have a good team in front of us.
3. Where will Florida State excel against Auburn?
If the SEC title game was any indication, the passing game. With all due respect to James Franklin, DGB and company, Jameis Winston and our receivers (Kelvin Benjamin, Kenny Shaw and Rashad Greene) might break some sort of BCS Championship record against that secondary.
4. Where will Florida State struggle against Auburn?
To get serious for a moment, as prolific as our defense has been all season, this will be their first test against an offense that can run the up-tempo spread to near perfection like you guys can. I'm anxious to see how our primarily young D handles the extra assignments.
5. Name two Noles that Auburn fans may not have heard of, but should worry them.
1) Karlos Williams: Our third-string running back may be the best running back we have on the roster. No, that's not a typo. It may damn well be very true. He converted over from safety right after the season began, and he's gotten progressively better since. Pasadena may be a coming out performance.
2) Levonte 'Kermit' Whitfield: Yes another advantage that we have over you is that we have a speedster named Kermit. Track star, dynamic athlete and is beginning to show up in the passing game as well.
6. Name two Tigers that scare you and why?
1) Nick Marshall: In all my years of watching college football, I've seen few players that have gotten better as week goes by better than Marshall has. Beginning of the season, he looked lost at times. Now, you can see he's in full control of one of the more difficult offenses to run in the game. Simply amazing.
2) Tre Mason: He's deserved respect from the nation even dating back to last season. He went out and got that respect this year. He's one of the more patient running backs in the country, which you need to be to have a chance of finding any sort of hole in this FSU defense.
7. Who are your two favorite Auburn Tigers of all time?
Bo Jackson, which I'm sure you probably get from everyone, but how could anyone not love Bo. Then after Bo, probably Carlos Rogers. I thoroughly enjoyed watching him play defensive back, and punish any human being that stepped anywhere near his vicinity.
8. What is your score prediction for the game?
63-21, mainly because I want to break USC's record of 55 against Oklahoma in '05 and scoring in the 60s sounds cooler.
9. Where will Auburn and Florida State start off next season?
Really, they'll probably be one and two. With Jameis coming back, I believe win or lose this game, they'll still be ranked number one. And with you guys bringing Marshall back and Mason, there's not reason these two shouldn't pick up right where they're leaving off.
10. With all the nice cars Florida State players are driving, not one booster can afford to get Jameis some glasses?
Look, after all these years, I'm just happy this wasn't a Free Shoes University joke. They were starting to wear thin with me.