For the past few years, when I've asked what you loyal Blogle readers wanted added to the site, the number one response was a forum/message board. I tried to get one going, but my older site design just wouldn't let it happen. Now that the Blogle is all fresh and new, it looks like it's going to work.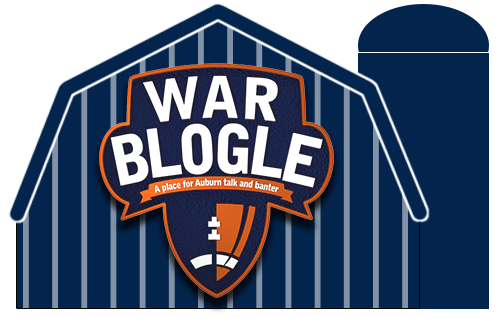 So without further adieu, I give you The Barn, a forum for Auburn talk and banter. Get it? The Barn?! Funny, right? It's, like, what rivals call us. Revel in it, people
It's a slight work in progress, and I'll be adding little tweaks and features over the season, but it's good enough to get us talking now.
To start new topics or reply to existing ones, you'll need to login to the site. If you've had an account to comment on WarBlogle.com before, you can just login and use that to begin posting and replying. Otherwise, you'll need to register an account
So that's it. The Barn is live now. If you'd like to come back to it, just click the link up there below the War Blogle logo. Oh, and I only have one rule. This is a message board about Auburn sports. Don't come on here and ask about the best chiropractor in Jasper, AL. Talk about Auburn sports, or Auburn things. That's all.
For now I will be the only moderator and I'll let anything sports related go. I just don't want this to be a community of Auburn fans. I want it to be an Auburn fan community. Does that make sense? Whatever. Just barn. That's what The Barn is for, and that's what you're supposed to do because you're an Auburn fan. So go barn in The Barn.
Major props to @AUlteredEgo for tons of help with the logo/coding, and @AUChief for the name.