TiqIQ has released their top 25 rankings of average secondary market ticket prices for all games in the regular season. Auburn is not in the Top 25, but is just on the fringe at 28th with an average price of $119. Given the unacceptable non-sellout for the first game of the Gus Malzahn era, I'm not surprised. Yeah, we need to keep up and build a bigger stadium, but you won't go to the stadium we have.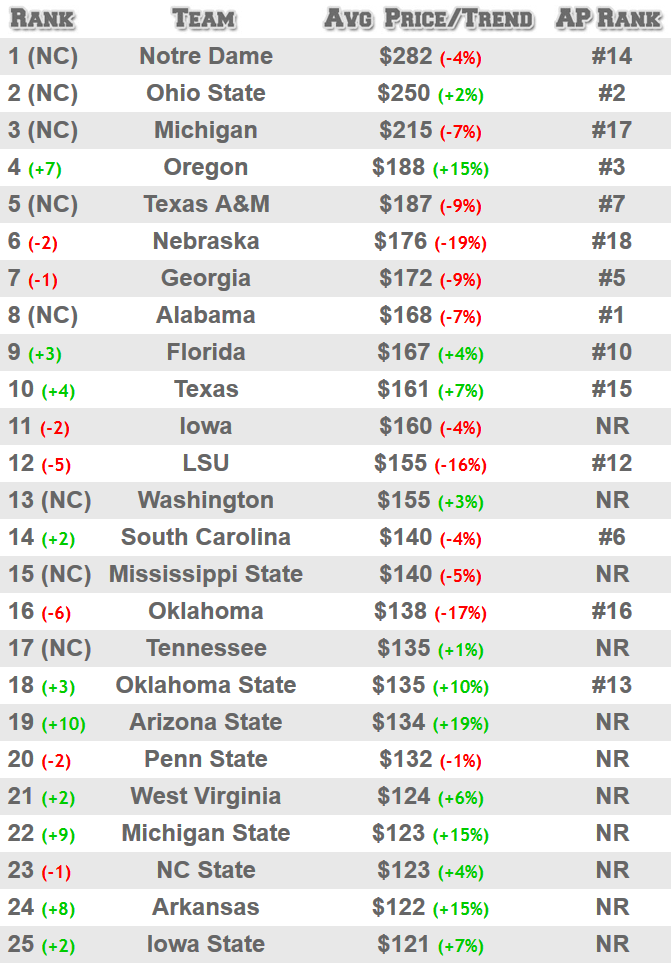 Here are few notes about the Top 25.
Alabama is #8, the 1st year the Tide has had an average price under $200.
UGA has the second biggest price increase behind Notre Dame.
SEC has nine teams ranked compared to the Big Ten''s five.
There are 10 unranked teams in the TiqIQ top 25, led by Iowa.
If you would like to buy Auburn tickets on the cheap from TiqIQ, you can do so here.