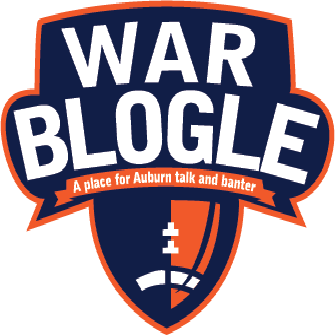 It was amazing to have true 4G service and a real signal throughout an entire gameday. I guess it could be because Nashville is, like, a big city and all, but I think it could have been that there were about 2/3 less people around the stadium than at a normal Auburn game. The game sucked, but Nashville is fun. You'll see. Follow me.
Pre/during game:
Postgame:
In case you're wondering, Vanderbilt's alma mater is the next to last song on Dirty Dancing.
Something about Stacy. WE @jshaunburke: @WarBlogle What was being chanted at the end of that game? Couldn't tell on TV.
The last time Auburn lost to Vandy, they fired their OC a few days later, and that team was 4-2 at the time.
Blue @PlainsWear that I wore for ULM. Starting to think it's something else. WE @KIMMIEJO_JO @WarBlogle dare I ask what shirt you wore today.
Where have you been? Slacker. WE @Culligan27: .@WarBlogle BLOG THAT LOSS. Your blogs must blow so hard.
As VanGorder left the stadium, he walked through fans and players families. He spoke once: "We'll get better. We'll keep fighting." #auburn
Any of you Aubs staying in Nashville a little while longer? Need to eat and watch other football. Where y'all at?
Sorry @BeautifulBlogle, @jeremygolson made me. (@ Hooters w/ 4 others) http://4sq.com/Tnsa7d
Nope, but their pep band was bigger than Vandy's student section. WE @FOTProgram: I hope the Auburn band got to play at halftime at least.
WE @JPowers25: NO RT @2YouWish2: @JPowers25 hopefully we can bring Petrino back to The Plains and right this ship before next season
I'm at Honky Tonk Central (Nashville, TN) w/ 2 others http://4sq.com/OScDtC
It really hurts your cred when you say that Chizik needs to be fired, but you don't even know how to spell his name correctly. #auburn
Just found myself giving a fist pump to Texas Tech beating TCU in 3OT. #tubbs
There may be people in orange, but not Tennessee orange, cheering all throughout Nashville right now.
Goodbye Nashville. The last time I was here, you stole my laptop. This time, your team stole my dignity. I love/hate you.