Earlier this afternoon, friend of the Blogles and excellent photographer, @wardamnphil, tipped me off to a website, PrinstantReplays.com, that takes great plays in football history and turns them into works of art. But this isn't some sort of Daniel Moore painting kind of thing. Instead, they take the diagram of the play and lay it out a very simple print.
It's very novel and very awesome idea. Call it abstract art because it immediately takes your mind through a journey of the play as you remember it. Oh, there was the juke. Yep, that's when he spun around that guy. I could write for an infomercial, couldn't I?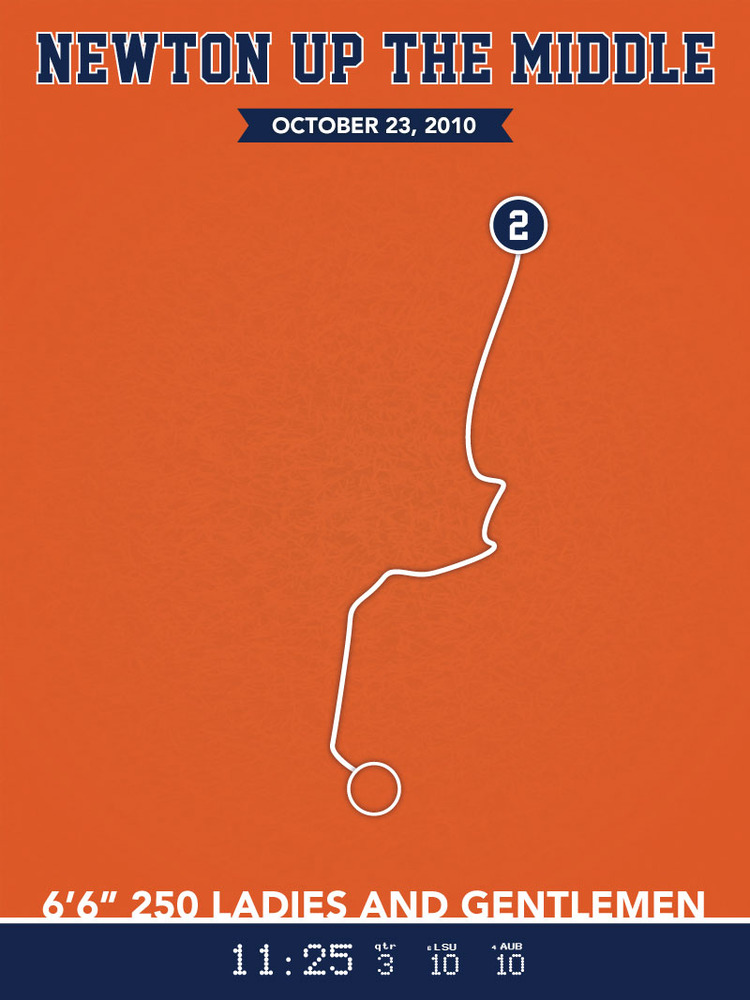 There are many great plays on the site like David Tyree's helmet catch, and DougFlutie's hail mary, but obviously the best is Cam Newton's run against LSU in 2010. Oh, did he accelerate! I kind of wish they could put "Carried Patrick Peterson on his back" for the last little bit.
You can purchase "Newton up the Middle" in an 11′ x 14′ print for $19.99 or in an 18′ x 24′ poster for $29.99 from their site.