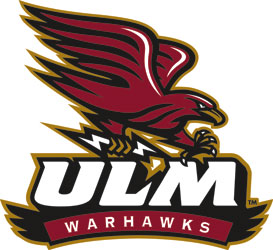 UL-Monroe, Louisiana-Monroe, or "La Monroe" as most people say it, has never really been a team that Auburn fans have ever had a reason to hate. With an 8-0 overall record and a combined score of 352-74 against the Warhawks, Auburn has no ill-tempered thoughts towards our friends from Monroe. It's more of a "thanks for the win, here's your paycheck" type of relationship.
That whole beautiful thing in 2007 is also a pretty good reason to not have much disdain for the Warhawks.
I can usually find any good reason to hate a team (hate in the athletic sense), but it's just been very tough to find a reason to hate a team that has given Auburn nothing but good thoughts. As you know, I use these "It's [insert opponent] Week" to fire you up and give you a reason to want to see that team be led to slaughter, but how do you do that with a SunBelt team that you've dominated?
With Monroe's win over Arkansas this past weekend, it's brought those that still hate Cam Newton out of the woodwork. Auburn's less-than-stellar start to the season is giving those that are not very bright plenty of reason to think that Auburn might struggle against the SunBelt team that knocked off the Razorbacks last week.
Guess what. It was a fluke. Guess what else. Minus Tyler Wilson and minus Bobby Petrino, Arkansas is not very good. They've really been that way since Petrino arrived. They recruit 3-stars at best, and his play calling is what kept them respectable. Take that away, and they're average. They still should have been able to easily knock off Monroe, but it was obvious they overlooked them and were unable to keep anything going on offense once Wilson went down.
The world thinks the win showed that the Warhawks can beat a struggling Auburn, but what it really did was show Auburn that they'll need to take them seriously. So, while we have no reason to hate the Warhawks, we'll just go with hating the idiots that think a Sunbelt team should be able to hang with the Tigers; those same idiots bragging about their wins over a cupcake or games won at home. I'm not using this space to defend Auburn's start, but two good opponents, both away from home, probably has a lot do with what we've seen. A SunBelt opponent at home is a whole different ballgame.
The game is at 11:21 am CT, but that shouldn't keep you away from the first home game of the year against a lesser opponent that world wants to see beat your team. Don't complain how the team is doing without doing your part when you have the chance. Now you have a chance. Be there.
Oh, and I guess if we HAD to find anything to pick at ULM about, we could call out the fact that they are one of the many teams that have adopted (stolen) "ALL IN" from Auburn since their 2010 success.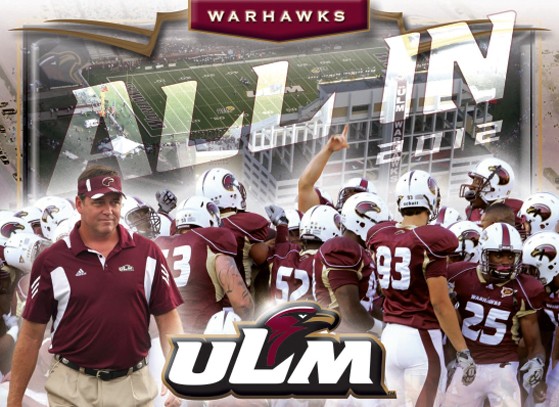 I better see you Saturday. I have an 8-day old baby and I'm going. You can't beat that excuse.