Superman underwear has now been replaced. Kids will now ask for the BoxerJocks they saw Cam Newton wear. Ladies, you're welcome.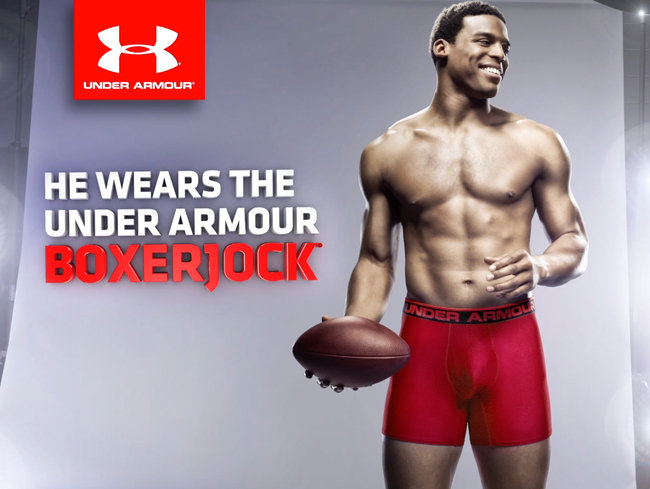 Disclaimer: wearing the new Under Armour BoxerJock will not give you a Heisman trophy, a National Championship, those abs, or make you an NFL 1st Round draft pick.
Pic via NecoleBitchie.com.