Who better to ask about the Iron Bowl than three guys who played in four apiece, right? From the number of exclamation points used (I even removed some), you can tell that Jeris is pumped for the game. And what is this…. paragraphs?! Who says the rivalry doesn't live forever.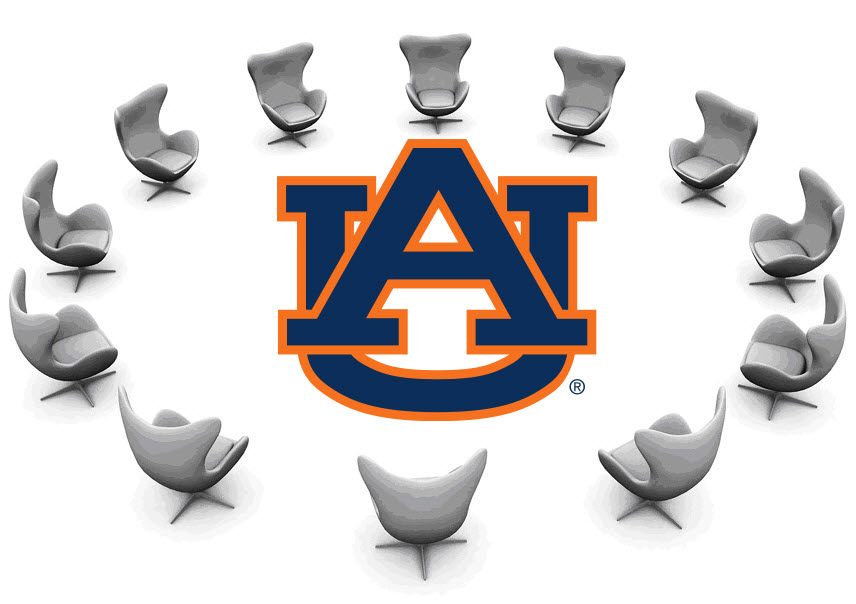 1. What was your record against Alabama? What was your favorite win and your worst loss and why?
Jeris: During my career at Auburn we beat Bama three times and they beat us once. My favorite win was in 2003, my last game in Jordan Hare Stadium. It was a great feeling.
Cole: 2-2. Most memorable collegiate game I played was the '98 Iron Bowl. Yes we lost. However, being the last Iron Bowl at the old grey lady having grown up in Homewood was incredible. It was also my worst loss. We were 3-8, Bowden fired, etc.
2000 (9-0) is a close 2nd. My senior year with the first time in Bryant Denny in over 100 years was badass.
Kodi: 2-2. Favorite win was obviously last year's win. Being able to come back from 24 down and put together one of the best 2nd half comebacks in college football history, if not the best, was amazing. Everybody played a key roll in that game, whether it was A.C. punching the ball out from behind Ingram, my two third down catches to keep the chains moving, serious O-line protection, and Darvin making that fourth down catch. Just to say I had a part of that is humbling.
The worst loss was my sophomore year. We laid an egg, but at the same time we were down 10-0 at half. We had a lot of issues amongst the team that year and we let the Auburn Family down.
2. Is the game as big to the players as it is to the fans?

Jeris: I honestly think its wayyyyyyyyy bigger for the fans. Being a player you hear everything that goes on, but at the same time you have to focus on the task at hand. Once I was done playing at Auburn, I realized how much these fans worship the Iron Bowl.

Cole: Yes, but in a different way. It's a goal, an accomplishment. Also a gate that can open so many other doors to goals you want to achieve… a.k.a. championships.
Kodi: Haha. Definitely not. We as players love to play and have respect for one another. Most of us played ball with or against one another in high school, or went through several camps with each other. But once we step on that field we know it is a heated rivalry. The fans are the ones who make the game.
It's funny because you can really hurt people's feelings over this Auburn-Alabama rivalry stuff. The fans are the ones who have to get up and go to work everyday to listen for a year's worth of bragging rights from co-workers and friends. That's why the rivalry means much more to the fans than the players. When we played Iron Bowls, we played for the Auburn Family.
3. How does the rivalry still affect you today?

Jeris: It does not really affect me. I was 3-1 against Bama, so during my time we did what we had to do. I always want us to win when we play Bama, but it does not really have an affect on me.
Cole: I host a sports-talk radio show in this state…how do you think?
Kodi: It does not affect me, but I still feel the same way about Auburn as I did a year ago, and I feel the same about Alabama as I did a year ago. It's just a game and two great programs, but I am a Tiger till the day I die.
4. What has to happen for Auburn to beat Alabama, and can it happen?

Jeris: We have to stop Trent, be physical up front on both sides of the ball, and don't turn the football over. Yes it can happen. We have talent and we are at home! WDE!
Cole: It can. Auburn needs turnovers and special teams points. It will need to be a near perfect game.
Kodi: Alabama must stay on the bus. No, but seriously, we must play lights out. We must be a mistake-free and basically stop the run game. That's how LSU won. But it's easier said than done with all the freshman we have.
It will be tough against that All-American O-line and the beastly Richardson. But if we make them one-dimensional and put the ball in their QB's hands, then we have a shot.
5. Describe the Iron Bowl in one word.

Jeris: Crazzzzzy!!!!!!!!!
Cole: Volatile.
Kodi: Unreal.