Earth to Jeris. Earth to Jeris McIntyre. Has anybody seem him? He is MIA. If you hear from him, send him to the 'Blogle. And Cole was late, too. Come on guys. I know it's Ole Miss, but we still have to take the Roundtable seriously. Note: for now I have added what I believe Jeris's answers would probably be.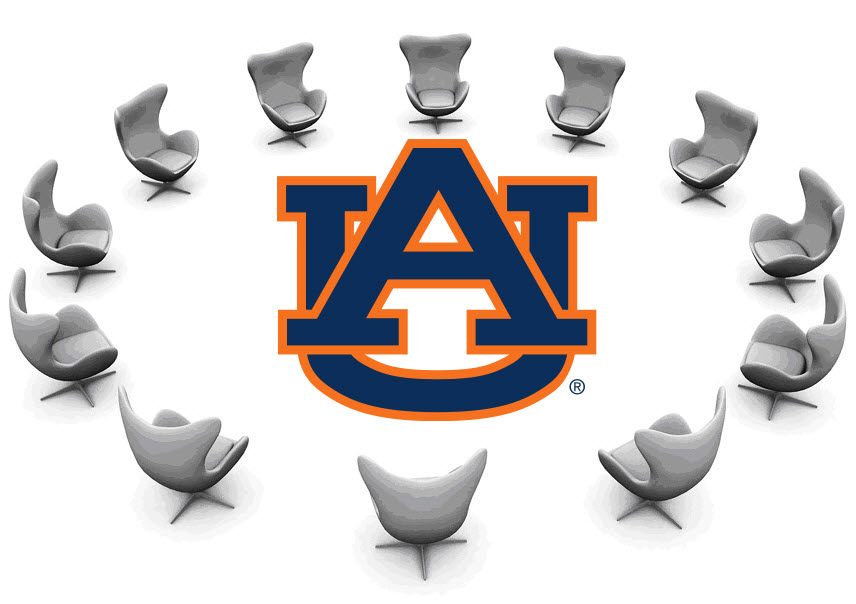 1. What good can come from a 35 point loss?
Kodi: It will open your eyes up to see that you are not as talented as the other teams and that you must work that much more harder. Auburn can not show up and win this year, they do not have the talent or depth. They must play smart and mistake-free.
Cole: You can always go to the tape and learn from it. More guys play. Hopefully makes you not want to let it happen again.
Jeris: WHAAAAATTTTTTT?!?!?!?!

2. Did the loss remind you of a game during your career?
Kodi: Yes, because the score did not reflect the game. Auburn was losing by a few points until those two big deep balls that changed the game.
Cole: We all have games where things don't go according to plan. You try to forget them.
Jeris: YEAHHHHHHHHHH!!!!!!

3. How would you rate Clint Moseley's performance?
Kodi: A solid A. Not only did Moseley lead us on several drives, but he showed poise and confidence against the #1 team/defense in the land. Moseley did his part.
Cole: Kid handled himself well as far as composure. It's tough because I don't know what he's able to do and not do at the line of scrimmage. Saw numerous fronts that should've been checked out of. OL had its worst game of the year. But I'm also not going to pretend like he played great.
Jeris: OKKKKKKK!!!!!!!
4. What is the key to Auburn's offense getting back on track?
Kodi: I think they just have to make some big plays down field. We saw that in the Florida game when Moseley came in and threw the ball down the field. It completely changed the game around and opened the run.
Cole: Dyer touching the ball more.
Jeris: DYER!!!!!!!!!!

5. What should Auburn be worried about against Ole Miss?
Kodi: I'm not sure. Ole miss is a tricky team. They have not been good in years, but they seem to find a way to stick around when no one gives them a chance.
Cole: Talent in the backfield & in the secondary. They have big play potential just lack consistency. Also dealing with a solid motivator at HC.
Jeris: NUTT!!!!!!!!!