The sign pictured to the left sits somewhere in or around the new indoor practice facility. This vision statement, which as far as I know is brand new (update: it's been around for a while, thanks for telling me), proves one of two things: 1) Jay Jacobs and Gene Chizik genuinely try to be honest in all that they do as it pertains to Auburn athletics, 2) they are humongous liars and have the biggest pair in the history of sports.
I, of course, believe the former. Either way, it's pretty bold given what the world has been saying since November, and I love it. The haters will joke on it like there's no tomorrow, but what's new?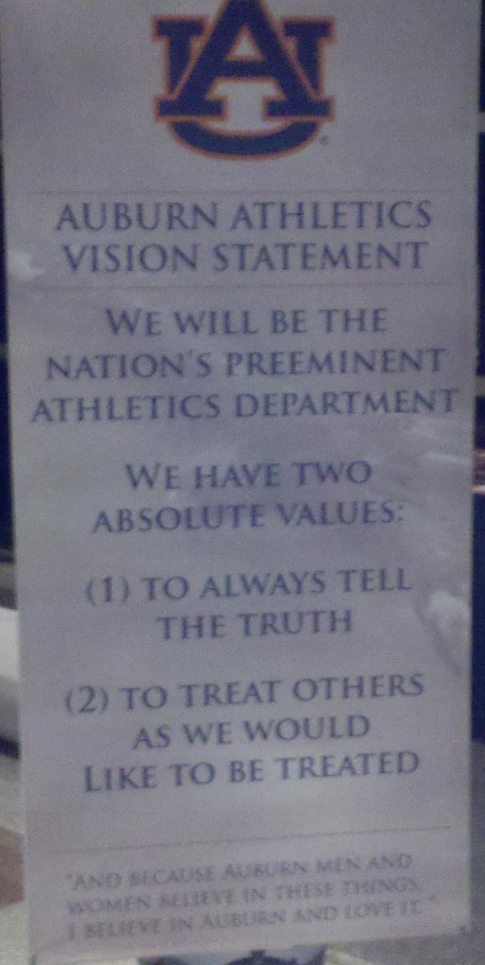 If you can't see the footer, it's the last line of the Auburn Creed.