Not only was Cam Newton named the Sporting News Player of the Year and to their All-American team yesterday, but he'll also be on the cover of Sporting News magazine this week. There's no sharing in this one. Cam is the man on the cover all across the nation, unless you count that 2-inch version of half-0ff-Halladay up there.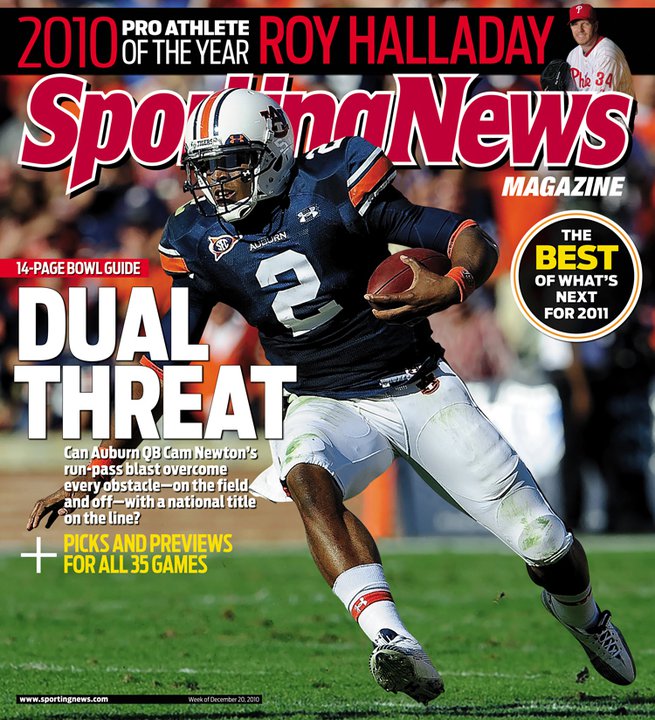 Note: Nick Fairley was named to the Sporting News All-American team as well.
Credit to Track 'em Tigers for the find.