I am posting this from a bunker somewhere in the Northern hemisphere. Let's talk football.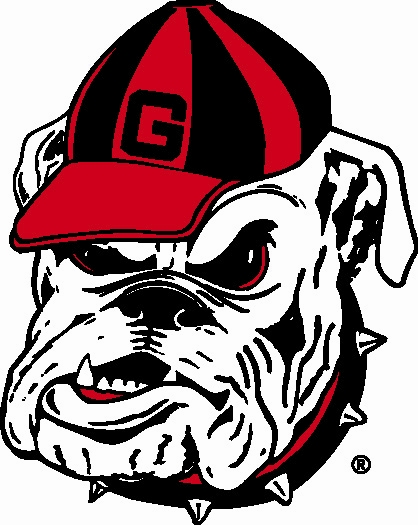 Auburn's Little Known Hero
by Merideth Akers
In 1971, both Auburn and Georgia entered their annual late November battle in Athens, Georgia undefeated. Oklahoma, Nebraska, Auburn, Georgia, and Alabama were bunched together at the top of every college football poll.
The usual suspects of quarterback Pat Sullivan, and receivers Terry Beasley and Dick Smaltz starred for Auburn. For the day, Sullivan completed 14 of 24 passes for 248 yards and 4 touchdowns. The performance earned Sullivan AP National Back-Of-The-Week honors. The heavily defended Beasley only caught 4 passes, but had a total of 130 yards receiving and 2 touchdowns, of 34 and 70 yards. Beasley was named AP Southeastern Lineman-Of-The-Week.
Georgia mainly ran the ball behind their three All-SEC offensive lineman, Tom Nash, Royce Smith, and Kendall Keith. Slowing down the Georgia running game for Auburn were All-SEC defensive linemen, Bob Brown and Tommy Yearout.
With Auburn leading 21-14 late in the fourth quarter, Georgia mounted a drive to score a tying touchdown. But enter Auburn's little known hero. On the extra point try, reserve defensive back Roger Mitchell knifed through and blocked the extra point attempt. As the score remained 21-20 in Auburn's favor, the atmosphere in Sanford Stadium went from delirious to despondent.
For all practical purposes, the blocked extra point decided the outcome of the game. A dejected Georgia team took the field for the final minutes. Pat Sullivan threw a short hitch pass to Terry Beasley who spun away from the Georgia defensive back and raced 70 yards for the final score of Auburn 28, Georgia 20.
But there is a sequel to this story. Fast-forward one year to the famous 1972 "Punt-Bama-Punt" Auburn–Alabama game. Auburn won the game 17 to 16 as Bill Newton blocked two punts that were both returned for touchdowns by David Langner. Both of these players deservedly became Auburn legends on that day. But what accounted for the one point difference in the game? Auburn had earlier blocked an Alabama extra-point attempt. The extra point attempt was blocked by Auburn's little known hero…Roger Mitchell.