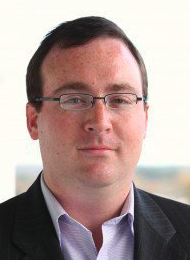 Kyle Veazey returns for his second stint on the 'Blogle's "From the Other Sideline" series, as we look ahead to the Tigers match-up with the Mississippi State Bulldogs. Veazey, the State beat reporter for the Clarion-Ledger, can be found on Twitter, Facebook, and his blog. We're lucky to have him. Effective tomorrow, he becomes the Ole Miss beat reporter. No, seriously.


1. What's the first thing State fans think of when they think of Auburn football in 2010?
Cameron Newton. Next question. … No, seriously, there's plenty more to it than that, but there are still fans who are pretty chapped around here that he went to Auburn.

2. What are the Bulldogs' major concerns for this game and the rest of the season?
Cameron Newton. Is it going to be that easy this whole time? … That's for this game, of course. Those numbers he put up against Arkansas State showed just how much he will be a test for State's defense. It's a defense that's up for the challenge, but not without quite a bit of work and game planning.
As for the season as a whole, defense ranks up there considering that it was a weak link last year. A new coordinator, though, has downplayed most of those fears. In fact, many people think the 'D' might even be the strength of this team this year.
3. What are some of the strengths of the 2010 squad?
Defensive line, for sure. Pernell McPhee at one of the end spots and a quality tackle rotation provide that. If the quarterbacks can play like they did against Memphis, then the passing game will certainly become a strength. The offensive line is a strength, too. It's pretty comforting for State fans to know that the trenches, on both sides of the ball, are fairly well shored up.

4. Who are two players the Tigers should look out for and why?
I'm going to say WR Brandon Heavens, who made some offseason strides and really fits this offense quite well, and DE Pernell McPhee. In particular, McPhee has a lot to gain from this game. He has NFL talent, and a lot of folks think he'll be a high draft pick. With all the scouts in the stands and all the national attention on TV, he can make a big splash.

5. Where do you expect these two teams to struggle/excel against each other?
Unless Auburn's secondary improves from that Arkansas State passing yardage number, I could see State airing it out fairly well. I could see State struggling trying to contain Newton and that offense, though.
6. What do you think is the best-case scenario for Bulldogs this Saturday?
Best-case scenario is a win, without a doubt. In fact, most folks here, at least the fans, kind of expect them to.

7. Where do you see State ending up this season (record/bowl)?
I'm gonna disappoint you here, but I don't do predictions, thankfully. Now, I know that in talking to most fans and stakeholders in the program, anything less of a bowl season will be viewed as a disappointment.

8. Where do you see the Tigers ending up this season (record/bowl)?
I refer to answer No. 7. Well, the first sentence, at least.
9. What is your prediction/analysis for the game?
Here I go again with taking the fifth! I mean No. 7. You get the idea. But since you asked for analysis, I'll at least say this: It'll take all Auburn has to get out of here with a win Thursday night. The Memphis game gave State absolutely zero in the way of doubts. Regardless of who wins, I expect a high-scoring game, too. No more of this 3-2 business.

10. Lastly, do most State fans care more about ringing their cowbell than winning a game?
Ha! I think they care more about winning, but the cowbells are pretty important. I had to remind my fellow scribes that when I was in Destin providing WALL-TO-WALL coverage of the Cowbell Compromise. To the outside, it's comical. But to State fans, the symbol is dear. It's going to be interesting to see how well these new rules work.