I'm really sorry for the lack of real posts lately. It's just very hard for me to get excited about spring football because it's just a tease. I also don't tend to get overly excited about guys committing to our 2011 football team, in their junior year, when the 2010 season isn't even close to beginning. Is it good news? Yes. Is it exciting right now? Not really.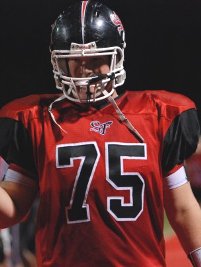 That being said, as most of you know, Coach Gene Chizik picked up a huge commitment yesterday in Spanish Fort's Reese Dismukes. In one of the most awkward, what is he going to do with that Auburn hankie moments, Dismukes chose the Tigers over Alabama. He also had offers from Georgia Tech and Stanford. Sound like a smart kid. Wait…did I say chose the the Tigers over Alabama. No way! Not again! That does not happen!
Anyway, when the news came through of Reese's decision, I immediately thought of the typical "we didn't want him anyway" Bammer response. I even tweeted it. A few other Auburn fans thought the same thing as shown in the comments of the announcement on al.com. The thing about that is that I, and the other Auburn fans out there, we're pretty much joking. Not completely, because we know there are Bammers out there that think this way, but pretty much joking.
However, I would like to thank the Bammer who called into the Press-Register Sports Soundoff to leave this little nugget and turn our joke into an all out reality:
Don't need Dismukes
Paul Finebaum was talking about how Auburn recruited Reese Dismukes from Spanish Fort. Alabama didn't want him anyway. Alabama is getting all the recruits it needs. They're just stockpiling talent for next year and the year after. If he went to Auburn, then Alabama didn't want him or need him.
I don't think there's really anything else to say other than that's just really sad. Would Alabama have turned him down if he chose the Tide? Did Saban not offer him a scholarship? Were they all not waiting to see who he'd pick? It's a joke, and the Bama fans who think this way (the majority), are beyond pathetic.
Again, I thank you Bammer for representing your school, oh wait, you didn't attend the University? Not surprising at all. For the people who can claim Alabama as their school, I'd do something about this…and quick. As an actual graduate, you can't be happy when idiotic things like this are spouted out and even posted to a website, can you?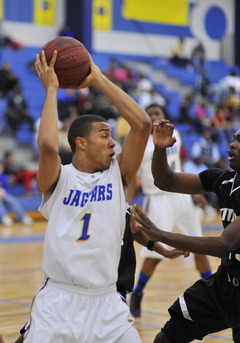 In other recruiting news, Tony Barbee has pulled in his first recruit as Auburn's head coach. Lee (Hunstville) High School's, Josh Langford chose the Tigers just a little while ago. Langford, a 6-6, 210-pound forward on most teams, but probably a center with Auburn's currrent lineup, is the #1 player on the Birmingham News' list of Super Seniors. I'm not even sure of the last time Auburn got any of the Super Seniors, so this is pretty huge for Barbee and the Tigers.
In some baseball news, it appears that the Auburn baseball program is back from the dead, and looks like they will make it to the SEC Tournament this year. Who am I kidding? Plainsman Parking Lot trumps any Auburn baseball blog known to man. I may give some notes, but if you want to know what's really going on with Auburn baseball, I'd head over there.
One last thing, don't forget to watch Ben Tate watch the draft tonight.