As if you needed another reason…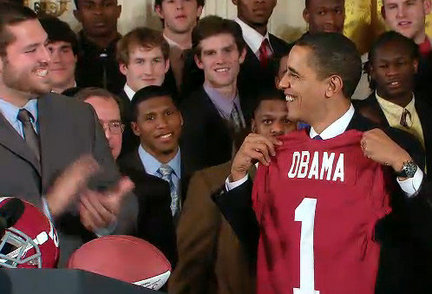 WASHINGTON — In an East Room ceremony this afternoon at the White House, President Barack Obama congratulated the entire Alabama football team for their national championship season, twice punctuating his remarks with a "Roll Tide!"

After the guests and team were settled, Alabama Coach Nick Saban accompanied Obama into the room and onto the dais.

"There is no question this team is here in large part because of what Coach Saban has done," Obama said.
Here's the full article, but make sure you have plenty of eyeball soap.