Mr. FireWillHeath gives the Auburn-LSU rivalry a little respect, and tells us that as a college football fan, it is his favorite. But I suspect that he only loves it because the Tigers beat each other up so much in this game, as he mentions, that it gives his Tahd an advantage later in the season. They won't need an advantage this year. Auburn and LSU will just be lucky to share the same field with the Glorious Tahd this season. Give 'em 13.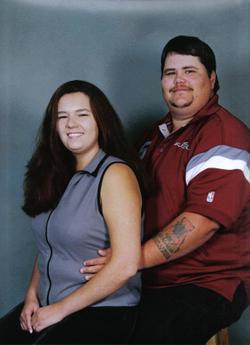 Season 2, Week 8 – Knock Down, Drag Out
by FireWillHeath
One of the more underrated rivalries this decade has been the game between LSU and Auburn.
I am, of course, a 'Bama fan by nature and nurture (and the grace of God). But I'm also a football fan, and the football fan in me has enjoyed Auburn and LSU this decade.
Few people outside the region have recognized the rivalry for its intense nature (and apparently still fail to recognize it, as evidenced by the fact that ESPN decided to show Florida's trip to Mississippi St. in its marquee slot over this game). The fact of the matter: for the bulk of the decade, LSU & Auburn were the two most talented teams in the SEC, only they kept beating up on one another and — at least in part — held each other back from a shot at the title.
The rivalry's always been a heated one, of course, owing mostly to the fact that LSU fans carry themselves a little like zombies from horror movies: mindless, flesh-eating and vicious (they also attack people in droves). There's the famous "Earthquake Game" that everybody knows (kind of overrated through the years) and the "Interception Game" of 1994 (one of the single weirdest moments in football history). The '95 & '96 games — both LSU victories — are overlooked for their memorable qualities: both came right down to the wire, and in '96 something at Auburn even caught fire (the old gym, it turns out).
But things have gone to a different level this decade, mostly because of the talent on both sidelines (stellar) and the coaching on both sidelines (Tommy Tuberville vs. Nick Saban/Les Miles). Everything began in '99, when Tuberville's Tigers ambushed Gerry DiNardo's LSU squad in Baton Rouge (made famous by the Damon Duval Fake FG). Saban raised it to the next level in 2001, capping off a lousy final month for Auburn with a thumping in Death Valley (also made famous by Duval, because he got into a shoving match with LSU's band for some reason).
Things went to an even higher notch starting in '04: Auburn — the eventual Team of Destiny that season — defeated the defending BCS champs in LSU, surviving a wave of mistakes, converting a huge fourth down, getting some help from an obscure rule no one even knew existed (on the extra point) and then intercepting LSU on its last possession. That game set off a memorable group of games ('05, '06, '07, '08). All of them came down to the final drive, all of them were a four-hour war.
(One of the inexplicable recurring themes of the series: the moving date — for games at Auburn, it's in September; in Baton Rouge, it's in October. Why? I have no idea.)
My favorite of these games was 2006, which doubles as my favorite game of any team in this decade. Both teams were ranked in top 5 coming to Jordan-Hare (they called it Separation Saturday, as I recall). What ensued was one of the most brutally physical games in history — Auburn ultimately won 7-3, holding LSU five yards out of the end zone on the game's final play. The Tigers rose to #2 in the nation, but were so beat up they sleep-walked through the subsequent week and got ambushed at home by Arkansas (the Hogs wound up winning the West that year). As it turned out, LSU was pretty banged up as well — the Bengals got whipped the following week at Florida (the eventual national champs, to everyone's surprise and chagrin).
Undoubtedly, this game has lost its punch with the events in both programs — all the attention of fans and media is now on  Florida and 'Bama, the two SEC teams almost certain to play for the SEC title (with the winner getting a national shot). Even so, I know where my attention will be at 6 p.m. Saturday. I'm too big a football fan to do otherwise.