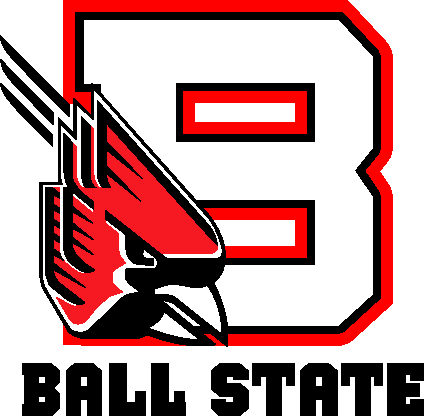 There's an upset coming…Ball State is going to be really upset when they leave Jordan-Hare this Saturday night. Well as upset as you can be with $800,000 in your pocket, not that the players care about or ever see that cash…or do they?
As everyone has written about all week, these aren't your 2008 Ball State Cardinals. Last year's team was 12-2, with losses in the MAC Championship to Buffalo and the GMAC Bowl to Tulsa. How about those Auburn connections? Sure, they mean nothing but why not mention them.
For those that are struggling to see the connections, many fans thought that Buffalo coach Turner Gill would be a better choice as Tommy Tuberville's replacement, and Tulsa's offensive coordinator last year just happens to be calling plays for our Tigers this year. Hopefully all you of you knew that. All three of you.
As I was saying, these aren't your 2008 Cardinals and here are more reasons why: North Texas 20-Ball State 10, New Hampshire 23-Ball State 16, Army 24-Ball State 17. Those aren't just losses. Those are three really, really bad losses, two of which came at home. You will remember from last week that North Texas lost to the Tahd 53-7. North Texas has been in the bottom ten of all D-1 teams for as long as I can remember, but they beat the Cardinals this year.
Let's just be honest without being cocky, this game could get ugly and get ugly fast. However, Auburn needs to play the first half as if they are playing the New England Patriots. They should take it seriously, and will mostly likely get in a glorified scrimmage, work out some kinks, practice some double reverse passes, and rest the starters in the second half.
Since Auburn has no depth at all in any position in every sport and will only field 22 players for the rest of the year, this will be a good game to get the young guys some game time experience. Maybe even #63 Blake Burgess will get a chance to play. If you don't know what I mean don't worry about it, but just know that we stole one from a Bammer.
I don't believe for one minute that Auburn will just be able to show up and get a victory tomorrow. As cliche as it sounds, anyone can beat anyone on any given Saturday, but I trust that Chizik and his staff won't allow the "show up and win" mentality on this team. As Chizik has said many times, Auburn isn't good enough to get too excited yet, which means that we aren't good enough to just show up. We have plenty to work on and he reminds us of that every time we hear him speak, and I love that.
The Tigers need to be serious, be safe, and handle their business. With this team and with this coaching staff, I have no doubt that they will do anything but these things.