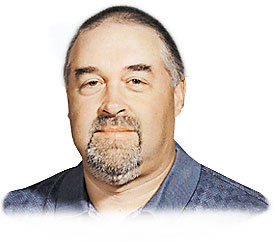 Doug Zaleski was kind enough to answer a few questions for the 'Blogle this week. Doug has covered Ball State football for the Muncie Evening Press and the Muncie Star Press since 1989. In this WarBlogle.com exlusive, Doug talks about the dwindling Ball State bandwagon, gives us his thoughts on this week's game, and has an interesting fact about Ball State alum David Letterman.


1. What is the first thing that pops into the heads of Ball State fans when Auburn football is mentioned?
Ball State fans have affectionate feelings on the hospitality given them by Auburn fans. People from Ball State really enjoy the atmosphere at Auburn. On the field, I'm sure Ball State fans think about the superiority Auburn played with in winning 30-0 in 2001 and 63-3 in 2005. There's a fear the same kind of score will come about in this year's game.
2. What are most Ball State fans' expectations for this game/BSU's season?
Before the season, a majority of Ball State fans expected seven or eight wins. That was probably unreasonable given the inexperience on offense. I thought six would be a great achievement. But after losing three winnable games to start the year, talk now is that Ball State might have trouble winning one game. That probably won't be the case, but it's now hard to make a case for more than three wins.
3. Ball State has had lots of success in recent history, how has the slow start this year affected the team/fans?
The bandwagon, which was overflowing last year, has all kinds of room right now. Fans have become extremely cynical after the 0-3 start.
4. Who are two players that Auburn should look out for?
There's certainly nobody on offense that Auburn will fear. On defense, end Robert Eddins is a potential playmaker, and showed that ability on several occasions in the first three games. Middle linebacker Travis Freeman, a true freshman, started the past two games and made 20 tackles. He's fast and has good football instincts.
5. What is your prediction for the game?
I can't paint a scenario where Ball State would be competitive. It has lost to three teams it should have been able to beat (two games were at home). The offense has been a disaster, particularly in terms of opening holes for the running game and protecting the quarterback on passes. The score is entirely dependent on what Auburn wants it to be. I'd think something in the 45-3 range would be likely.
6. What do you think Auburn and Ball State's final records will be?
Auburn certainly has great athletes. It's hard for me to predict where it might finish up, given the strength of the SEC. But eight wins isn't out of the question. The fear in Muncie is that Ball State could go from 12-0 last year to 0-12 this year. I think that's highly unlikely, but I don't see more than three wins this year.
7. Have you ever seen David Letterman at a Ball State football game?
In the 21 seasons I've covered Ball State, Letterman has never attended a game. When Ball State went through its 21-game losing streak a decade ago and became a running joke on his show, stage manager Biff Henderson came to Ball State to do a report on Letterman's alma mater. It obviously drew a lot of attention, but it didn't carry the weight of Letterman himself being here.