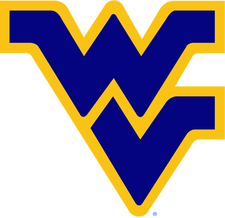 JackTheRabbit weighs in with his "First Look" at the West Virginia Mountaineers. How does his prediction stack up against yours?
A True Test
by JackTheRabbit
There's much to be excited about right now if you're an Auburn fan.  Back-to-back 500 yard offensive performances, second nationally in rushing offense, and fourth nationally in offensive yards is definitely something to get excited about after watching a gradual downgrade in offensive performance over the past few years. Auburn fans (including myself) are starting to feel what the players have been talking about all summer.
There should be plenty of excitement surrounding this weekend's game against an out-of-conference foe in West Virginia that will not only bring some media attention, but will also give the Tigers a chance at revenge for a game they feel like they should have won last year.  This will be the one big non-conference game Auburn can use to boast about their schedule with, although SEC competition should be enough.
West Virginia is known over the past couple of years to have a very potent offense.  They lose starter Pat White from last season, which has brought some lack of confidence in this year's Mountaineers team.  However, West Virginia does bring back the very fast and deadly Noel Devine.  What has been interesting is how new quarterback Jarrett Brown has contributed recently to the rushing game.  Brown was able to rack up 73 yards on 10 rushing attempts last weekend against ECU.
Knowing that West Virginia has another rushing quarterback, Auburn fans can't help but wonder how Auburn's defense will fair against what could stand to be a very deadly option attack.  Auburn's defensive success is going to rely heavily on how the linebackers play.  If the linebackers can play solid fundamental football, and not just go out there slinging bodies, then there's a good chance they will be able to shut down West Virginia's rushing attack.  Unfortunately that's not all the defense needs to worry about.  Last week Brown also went 24-31 for 334 yards passing.  That's impressive considering the rushing attack is dangerous enough.
I think this will be the first time in a while that Auburn fans will see a Big XII style shootout.  It might end up coming down to whoever has the ball last.  It will be interesting to see how a traditionally strong defensive team adjusts to the style of play that West Virginia brings in.  Last year Auburn seemed to be most effective when playing hard-nosed physical football.  I just wonder if there's enough depth on this defense to keep up with West Virginia's offense.  My prediction: Auburn 38,  West Virginia 27