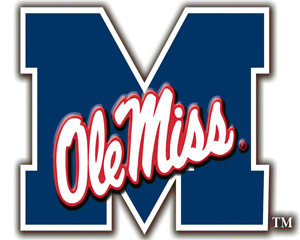 WHERE TO WATCH
Kickoff – 6:00 PM CT, Oct 21, 2023
Watch –  ESPN
Listen – Auburn Website
Gamecast – ESPN
TEAM HISTORY
The University of Mississippi has a football team. They've had one for some time. You don't really care how long they've been around and neither do I.
Three out of the four Mannings played there (BET YOU FORGOT ABOUT COOPER DIDN'T YOU), but never really achieved anything of any significance.
They're really into the glory days of the Antebellum South, and for some reason, believe that makes them dignified? Anyway, they like to eat outside wearing fancy clothes.
They claim THREE national titles despite never having been recognized by major selectors like the AP or UPI polls and this tells you everything you need to know about Ole Miss. Oh yeah, they go by Ole Miss too.
SERIES HISTORY
For some reason, Wikipedia thinks this series is a rivalry. It's not.
Auburn leads the series 35-12 and claims the largest margin of victory (41-0) and the longest winning streak at 9 games.
In my lifetime we've owned this series, and frankly, an Ole Miss loss means our season has gone awry. Last season's 48-34 loss was a great example of that. The only exception was when an excellent WR named Ben Obomanu dropped the game-winning TD pass in 2003, and if you are new to Auburn football you might think the fanbase booed and disowned him. In fact, the exact opposite happened. Thank goodness Twitter didn't exist then.
WHAT TO WATCH
This team is becoming more difficult to watch. Watch to see if we finally run the ball against a bad Ole Miss defense and wonder out loud "WHERE WAS THIS ALL SEASON?!?!?!?!"
Watch to see if #9 gets more reps at QB.
Watch your team because they're your team and they're playing a night game at home. It's college football season so enjoy it as much as possible.
PREDICTION
I'm becoming less inclined to make predictions. Nothing I've thought or hoped for this season has come to fruition. Do not bet on my advice.
HAVING SAID THAT I believe our running backs will have a field day against an anemic Ole Miss defense and as stated earlier you're going to wonder why our coaches never thought to use them in the first place earlier in the season. We will have two 100-yard rushers this game. Mistakes will keep it close.
Ole Miss – 24, Auburn – 27