I thought we were mostly all on the same page coming into this season. We all know what this roster consisted of in the wake of Harsin. Sure, Hugh Freeze had a solid portal haul, one of the best in the country as a matter of fact.
What I'm failing to understand is why so many of you thought these kids from Tulsa, FIU, Western Kentucky, USF, etc. were going to come to the plains and start beating 5-star recruits. Think about a ship with multiple holes in the hull. These kids we landed in the portal are like patches that will clog the holes until we can get back to port. They were never meant to be a long-term solution.
Again, I thought we were mostly on the same page. I think the general consensus coming into this season was Auburn would win somewhere between 6-8 games. I don't know about you, but what I'm seeing looks exactly like a 6–7-win team. If that's what we said we were coming into the season, why are we so up in arms after one, ONE road loss?!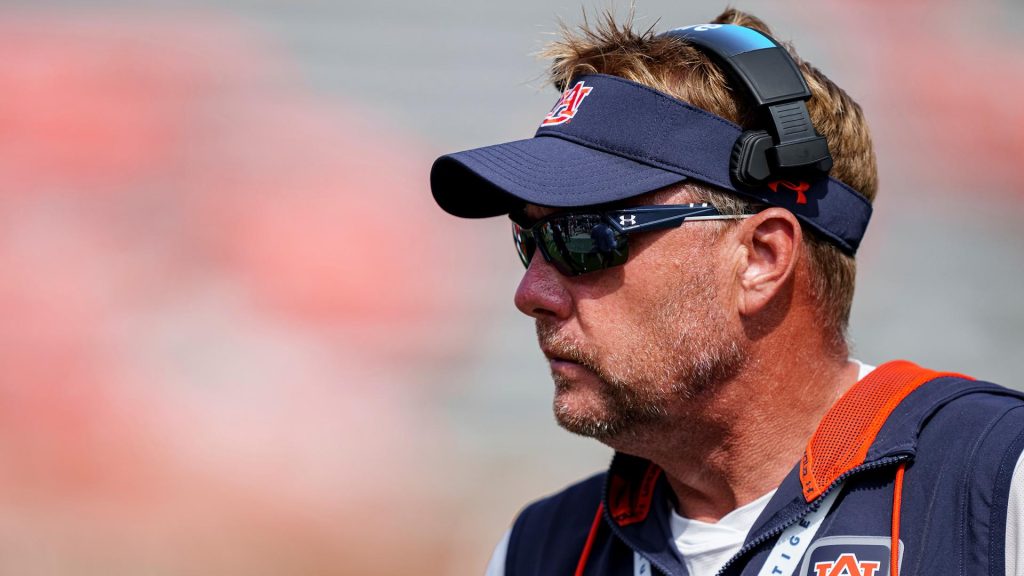 Yes, it was ugly, as a matter of fact, it was downright pathetic. Did I see anything that couldn't be corrected? No. Again, I think we look exactly like we thought we'd look, but we're convincing ourselves that it isn't acceptable somehow.
I want to talk about our offense from this past week just briefly. If you know me or have read anything I've written, you know I think Thorne is by far our best option. Although that hasn't changed, he simply has to play better. You can't miss two wide open touchdown throws against SEC opponents with who we are right now. Can Carson Beck or Jayden Daniels miss some throws and survive? Absolutely, because they have the pieces and surrounding cast to overcome little mistakes. Auburn does not.
Payton Thorne is in a position where he has to play mistake free and he's playing like he's scared to make a mistake. I'm not making excuses for him. He has to be better, but it isn't all about him.
Auburn's pass protection Saturday was abysmal. You'll hear the term "talent gap" thrown around a lot this season, but you probably won't see a wider gap than Auburn's offensive line against Texas A&M's defensive line.
When you don't have time to go through your progressions as a quarterback, that's a problem. Auburn fans, most especially RGIII in the commentator's booth kept talking about how Thorne wasn't seeing open guys. Well, if that open guy wasn't his first read, no he probably didn't see him because he has two defenders in his face. Did Thorne drop his eyes too soon a few times? Absolutely, but when you're running for your life three out of every four snaps, it just becomes habitual unfortunately.
It was just one of those games where nothing went right offensively. We abandoned the run game too many times when it seemed to be working. Payton missed some guys that were open. Other times he was sacked or running for his life, and on a few occasions when we did have time our receivers didn't create any separation. It was an entire nightmare on everyone's behalf, including coaches, but for some reason we want to put it all on the quarterback.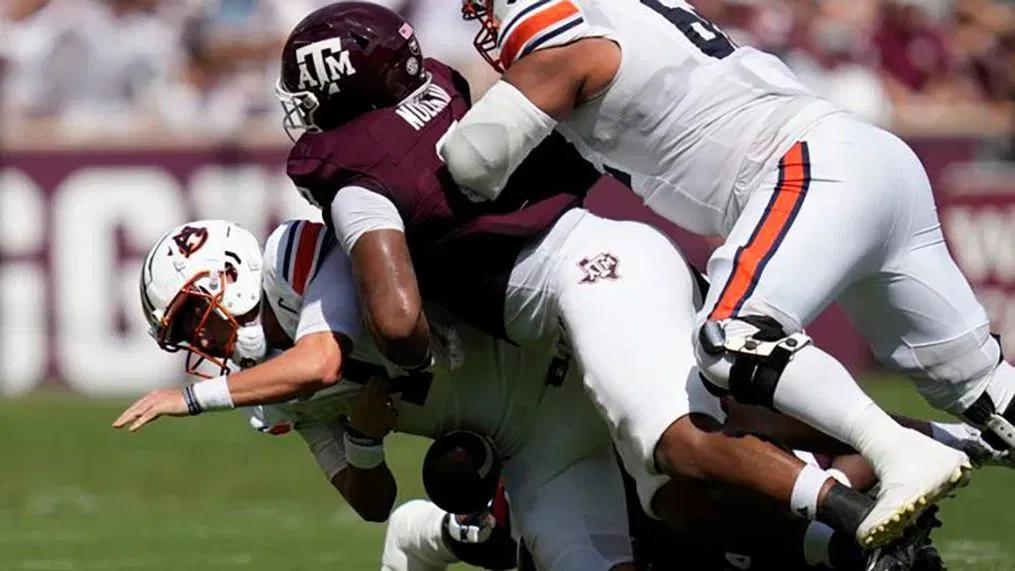 Hugh Freeze said some things this week that predictably were not taken correctly by most of you. He's preaching patience and I'm not sure what's wrong with that. I'd love to know why you think every first-year coach is going to pull a Gus Malzahn and take us to the promised land year one. It's probably a good thing for Freeze because y'all wanted Gus fired too, but that's a story for another day.
May I remind you that Auburn currently has only one remaining player from its 2021 signing class? I'd love to see what any team looks like if you took away their entire class in a similar fashion. Kirby Smart inherited a Mark Richt team that consistently won 9-10 games and that is your measuring stick? Freeze inherits a Bryan Harsin team and Auburn fans are seriously trying to compare Kirby apples to Freeze's oranges. I mean damn, look in the mirror.
In closing, some of you need to relax. Quit acting like you have some magical standards that Auburn isn't living up to like your feeble opinion matters. I'd love to know what era of Auburn football you grew up watching.
May I remind you Auburn, historically has never been a consistent power? We have only won 10 games in consecutive seasons twice in school history. I understand wanting to be on a certain level but stop acting like Auburn is letting you down by not being somewhere they've never been on a consistent basis.
This team will improve. Our defense is good enough to keep us in any game we play. I have full confidence that Freeze will get the best out of what they have in them. Don't let your attitude of what's happening now screw up what's to come in the future. It was one game. Get over yourselves and get behind your team and your coach.
Nobody feels sorry for you. War Eagle.