A few things have happened since this one wrapped, so let's get through it and move into a new era of Auburn football.
Auburn ran the ball at will against Alabama. It was the most rushing yards given up by a Saban-Alabama team ever. Auburn broke one of their own records and had two 100-yard rushers in three straight games. The first two were Tank and Jarquez. This one was Robby and Jarquez.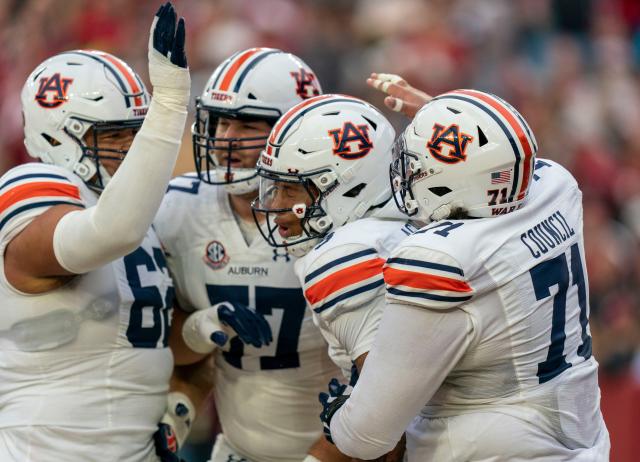 The offensive line that was by far the weakest link of the team for most of the season, has looked like a completely different unit the last month or so, even before the coaching change was made. But Cadillac, Will Friend, and Ike Hilliard definitely decided to run the ball, run the ball, and run the ball. A lot of outside runs and misdirection have definitely helped with the deficiencies we saw in run blocking all season.
The issue with being very run-heavy against a team like Alabama is that if you don't score every drive, they are probably going to score quickly and stay two scores ahead most of the game. And a bunch of 8 minute drives just can't keep up. That's exactly what happened.
It's even tougher when Alabama is given a free drive on a short field right before halftime due to complete incompetence and almost insistence by the head official to make the wrong call. I'm of course talking about the punt that was not touched. One view showed unarguably that the ball wasn't within a half-yard of Keionte Scott's hands, but for whatever reason the broadcast showed it once and moved on.
There was even one official trying to convince the head referee before and during the review that it was Auburn's ball. You could seem him saying "Auburn's ball," but the head official literally waved him off like an annoying gnat and they watched one view that STILL didn't show it hit his hand, but it wasn't enough to overturn the call.
This gave Alabama pretty much a free touchdown and basically put the game away at halftime. Bama fans will claim that 7 points wouldn't have mattered in a 49-27 game, but this ignores the fact that Auburn had been moving the ball and was going to get good field position to score before halftime. Instead, Alabama scored, and then got the ball after halftime. There are things called momentum, vibe, flow, etc. This gave Alabama every bit of it when Auburn had the chance to go into halftime with a manageable deficit.
But anyway, Auburn played pretty well offensively. Alabama did what they do when the quarterback has 10 minutes to throw the ball. It's whatever.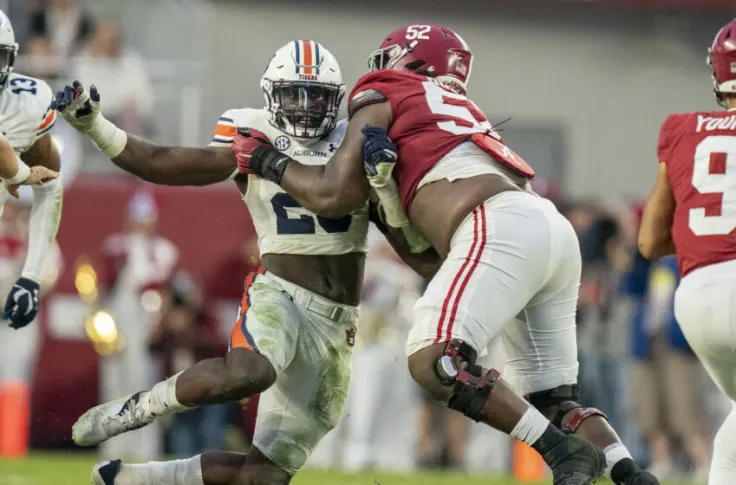 Not one single Auburn fan is upset with the team or coaching staff after that performance. The regular season is over. There is a possibility Auburn could get in a bowl due to lack of bowl-eligible teams. They have the 3rd highest APR, which is how 5-7 teams are determined for bowl games. It will honestly come down to if the team wants to do it in the middle of the coaching change.
Whatever happens, it wasn't a good season by any means, but the last month has been pretty fun.