The first and last game of the season to start and end under nightfall was definitely a prototypical Jordan-Hare night game. The world keeps saying "for a 3-win team?!" Yeah, and? It's how it always is.
Tailgating at Auburn is a national treasure. Going into a lit-up stadium with an opponent to beat is why we're here. Or at least it's why I've been there for 163 straight home games since the start of the 2000 season.
I had zero doubt that Auburn was going to win the football game Saturday. I had zero doubt Auburn was going to win this football game before Harsin was fired.
It's been one of those years, but Auburn had not been terrible recently. Texas A&M had been terrible. And, again, the game was going to be under the lights in Jordan-Hare Stadium. It was lights out for the Aggies. Pun!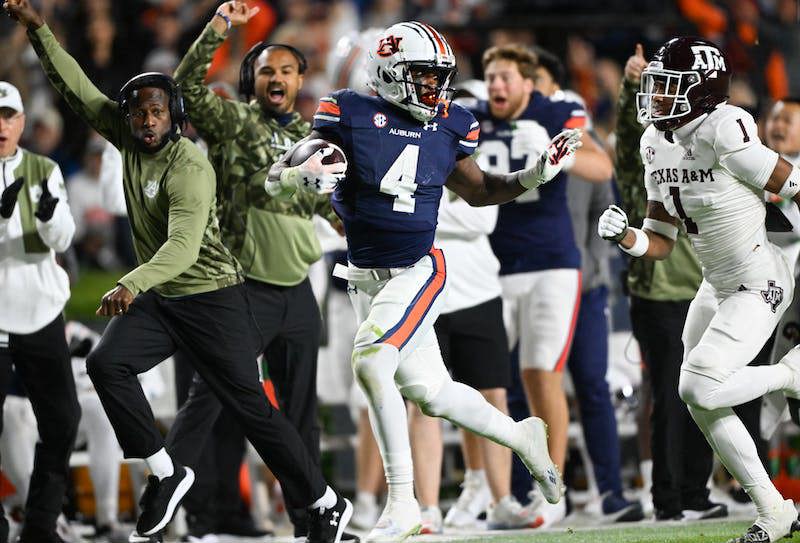 Despite my confidence, Auburn's issues that have kept them from wins most of the season showed back up strong for most of the game. Many, many turnovers. Zero touch on short passes. All that stuff.
The good thing is that Texas A&M was on their 3rd or 4th quarterback of the season, and he's not great. Their best running back was hurt. Their best wide receiver picked sleeves over playing time. There's no way they could win.
But despite that crowd, Auburn sure did try.
One aspect of the game that has shown marked improvement over the last four games is offensive line play. Some injuries have caused shifts. Some coaching changes have caused shifts. Some shifts were just shifts. And they seem to be working.
Auburn was heavy on misdirection and outside runs against Texas A&M, but I even saw a hole or two open up in the middle. I hadn't seen anything like it all season.
I sit in the North end zone which is perfect for watching a play develop. For the last two seasons, I've basically watched Auburn running backs run into a wall of blue. There was green grass and you saw Tank and Jarquez notice as they hit the holes harder and at full speed more than they have all season.
That was honestly the difference. Auburn had a run game, and even though they only scored one touchdown, they were able to eat up clock in the 2nd half. They had the ball for 10 more minutes the Aggies. That was huge.
The Auburn defense was more relentless than they had been all season. They stuffed the run. For the most part, they shut down the pass game (the wind helped with that, too). Oh, and did you know that the defensive line has caused a sack-fumble two weeks in a row? I don't think that's happened since Dee Ford or Bret Eddins. Much like the run game, it felt old school.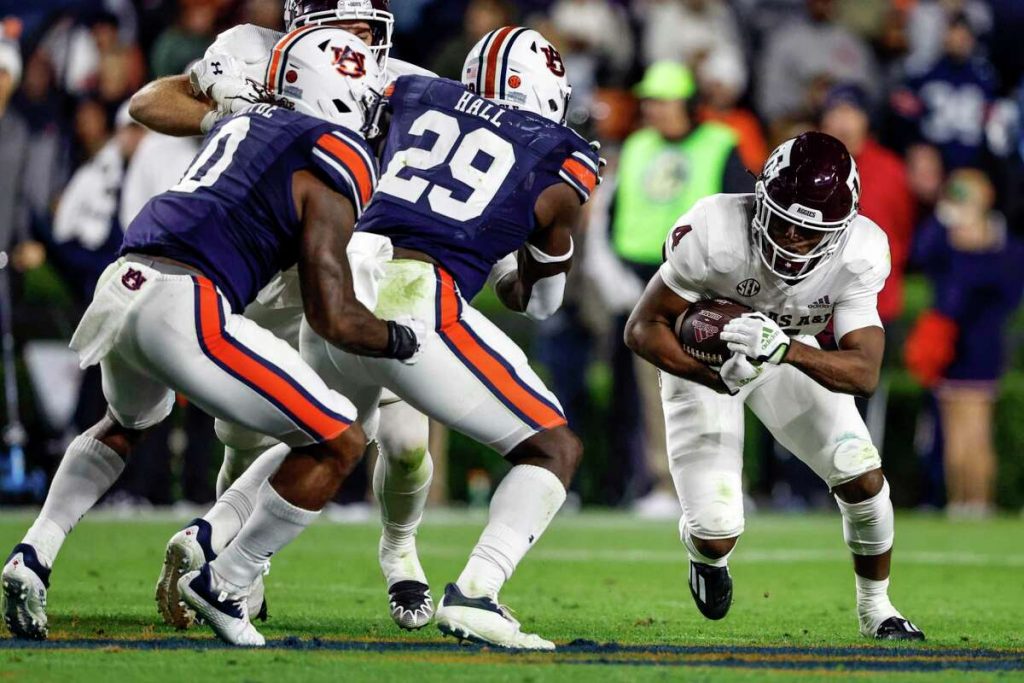 It was cold, but the stadium was loud. Nobody cared about records or who Auburn was playing. It was just cool to watch Auburn beat an SEC West team with a familiar coach.
Rival fans will laugh to hide their own pain. Auburn was on a stage. People noticed. National folks thought it was cool. It showed Auburn being Auburn.
Now there's one more home game and another chance to show it wasn't a fluke. The Hilltoppers are up next.