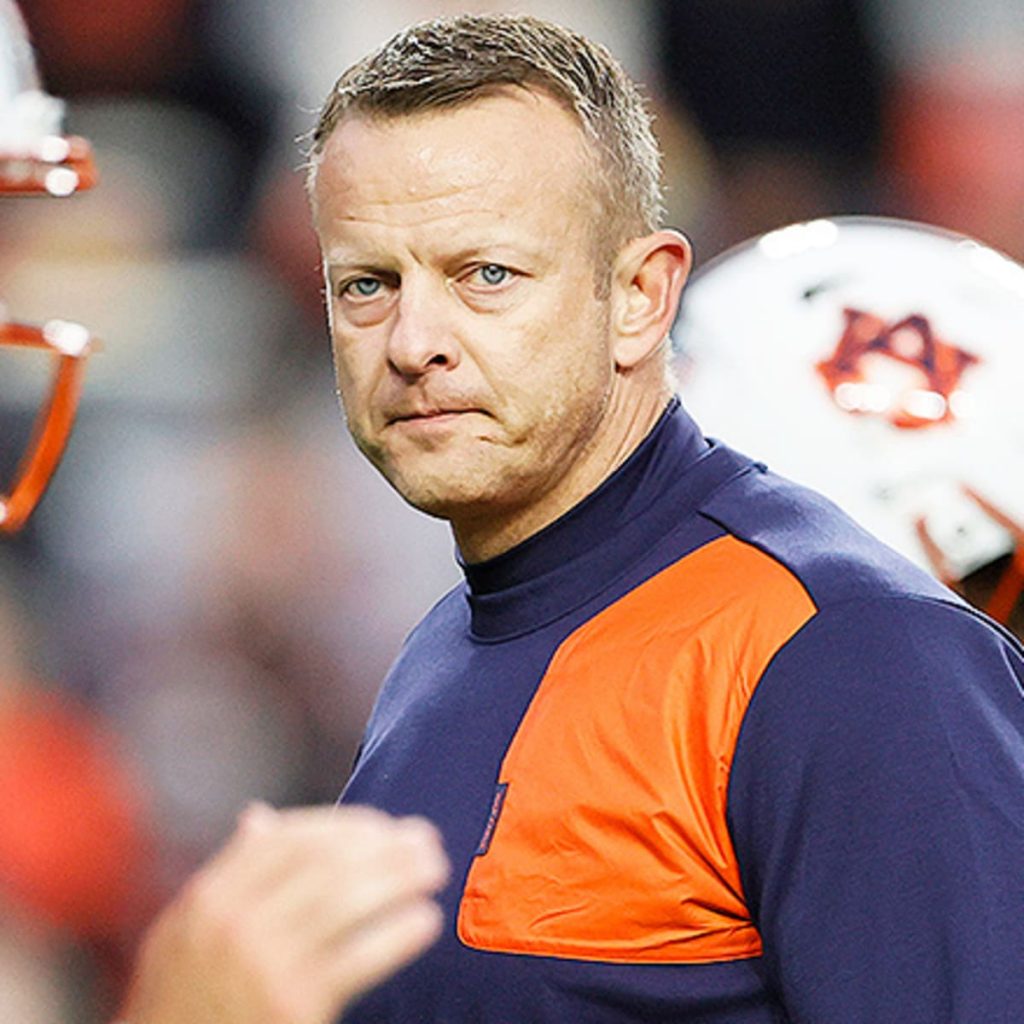 Before we begin, I would like to give a quick thank you to our former coach Bryan Harsin for his time on the plains. We at the Blogle office were unashamedly supportive of our coach and we will be the same way about the next guy, whoever that is.
The treatment you and your family received in February was unfair and there are a few notable wins you delivered (first win at LSU since 1999, road win upset over #15 Arkansas and another one against a top ten Ole Miss) and your buy-in of the Auburn culture and support of the young men in the program were and always will be appreciated. War Eagle, coach, and good luck at your next stop!
Now then, on to business. 
Nebraska's worst nightmare suddenly came true this week, as the top college football job in America this year just became available. Yes, I am talking about Auburn. I'm sure a former powerhouse such as the Cornhuskers will be able to find a fine coach with experience, but they now have to compete with a program that has –
A Heisman winner and a national championship in this century
A more active and engaged fanbase
An SEC destination
A lucrative athletics department that generates top dollar in MULTIPLE sports
Multiple conference and division titles
A recruiting hotbed squared directly between Georgia and Florida
But the real kicker is this – thanks to the support of Auburn University's NIL program On To Victory the next coach who comes in will have $11 MILLION to play with in order to lure top recruits to come play for Auburn next year.
Corn doesn't make that kind of money.
In short, the next guy at Auburn is gonna have an early Christmas when he comes in to build the program back up. The following names are popular among rumor mills surrounding Auburn, and based on what we're hearing, these are the guys to keep a CLOSE eye on.
---
Lane Kiffin.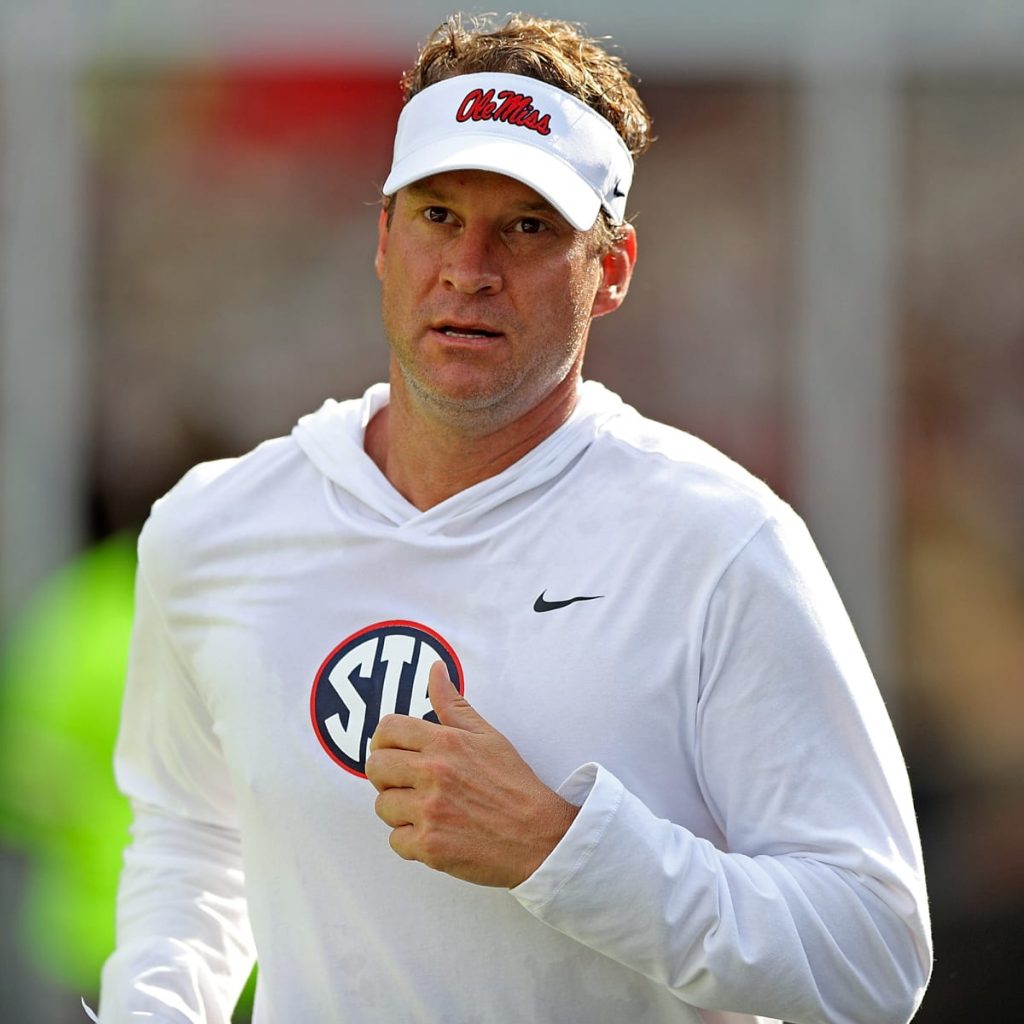 I have asked several sources within and around the program about who they would bet money on who gets the job, and each one has basically said Lane is the favorite. The boosters have him high on the list and John Cohen, being the former AD of Miss State, is already familiar with the Transfer Portal King's resume as an offensive guru. It's no secret that the offensive unit could use a boost after averaging around 20 points per game (Since November LAST year).
Ole Miss ranks 11th in total offense this year, and the thought of what kind of players Kiffin could convince to come play IMMEDIATELY with $11 million in NIL money has got to have the powers that be salivating the mouth. Last time the Auburn job was open, Lane was interested… Second time's the charm?
CONFIDENCE LEVEL – 8/10 – He is currently the favorite to get at least an offer (and I think if the money is high enough, he would say yes.)
WANT LEVEL – 9/10 – Loves coaching in the SEC, and Auburn will be in a prime position for a quick turnaround, with the NIL money in play.
---
Deion Sanders.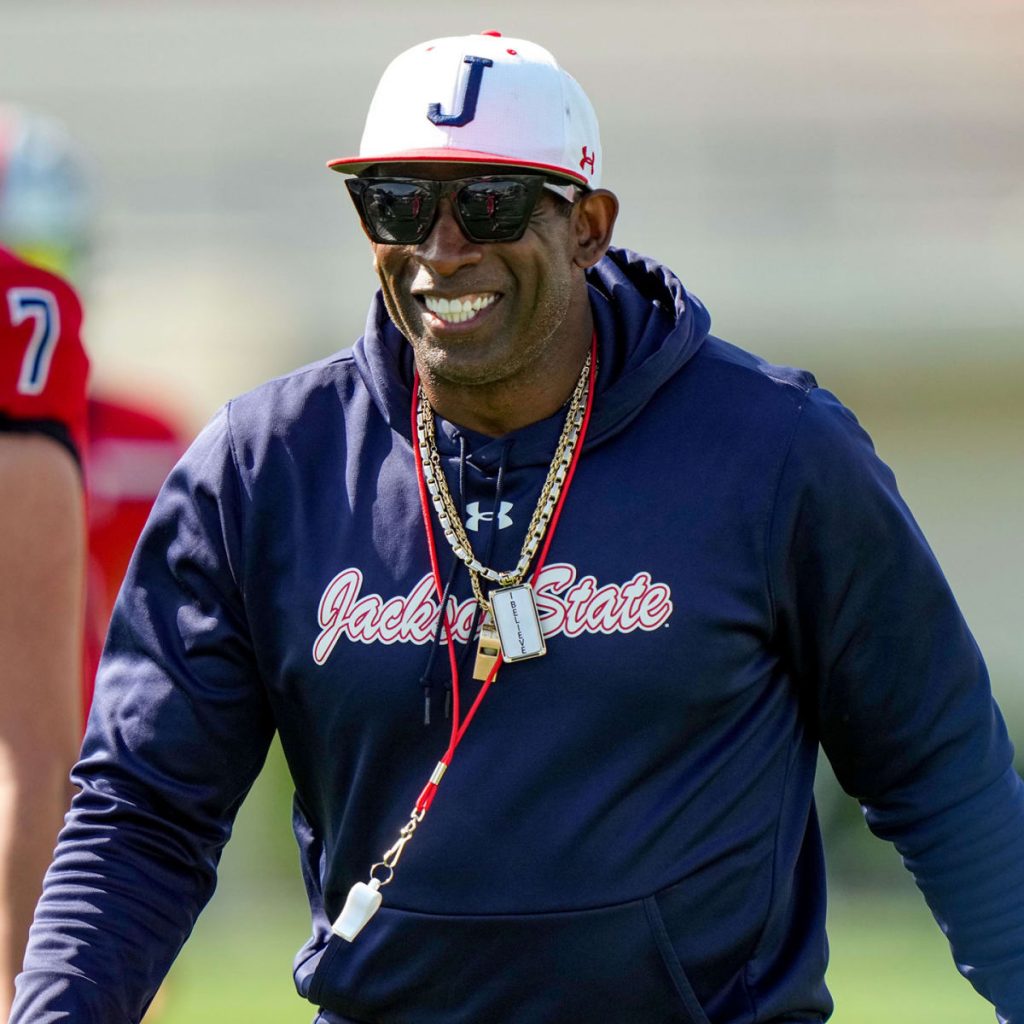 Last time I checked, the school had indeed made contact with Sander's party. What that means does not necessarily translate into "The Yella Fella landed a helicopter in his yard and offered him the job" but more closer to "some agency called his agency to kick the hypothetical tires". Regardless, it is nice to see Auburn showing interest in who has to be the hottest name in soon-to-be power 5 coaches.
The name of the game is recruiting, and Dieon could sell lightbulbs to the Amish with his swagger and salesmanship. Imagine all that money in NIL being pitched to a 5-star recruit by none other than Prime Time himself. He already stole two of the highest graded players in the country last offseason (Travis Hunter and Shadeur Sanders) from FSU and Alabama to come play at Jackson State, so I wouldn't worry about if he can keep up with Smart and Saban. The only worry I have is if he proves himself at Auburn and suddenly FSU comes calling.
CONFIDENCE LEVEL – 6/10 – Auburn is interested (who isn't?) but it'll ultimately come down to him deciding if he'd rather wait for FSU or if he would rather return to Atlanta (Georgia Tech) or stay at what he's built. However, Auburn is a top program with a name he could easily sell and succeed at.

WANT LEVEL – 10/10 – See what Bruce Pearl has done for the basketball program? Picture that, but in football. Immediate energy, injected right into the program's veins.
---
Hugh Freeze.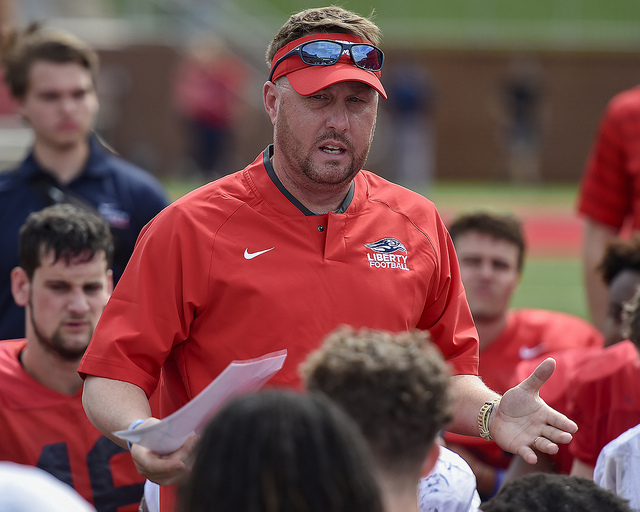 If you don't want Hugh at Auburn, congratulations on being wrong. If it weren't for the baggage from recruiting violations and burner phones from his time at Ole Miss, he would be the top coaching target for every power five program in America.
From turning former Auburn quarterback Malik Willis into a top NFL QB draft darling, to beating both Brigham-Young AND Arkansas on the road this year alone, all while averaging over 400 yards of offense per game, his resumé this year alone is impressive.
Paying players isn't an issue anymore, so if Greg signs off on the hire then say goodbye to good-enough quarterback play and a ho-hum offense on the Plains. Last time we hired a coach with a messy past, we got some guy named Bruce and the rest, they say, is history.
CONFIDENCE LEVEL – 8/10 – From what I understand, this isn't the first time Hugh would be interested in coming to Auburn. Also from what I understand, he does want to someday get back into the SEC. Experience in the conference will be a non-negotiable this time. It all just comes down to if Cohen can convince Sankey and the powers that be to give him a shot.
WANT LEVEL – 8/10 – Quarterback whisperer, offensive guru, SEC recruiting ties and beat Saban twice. What more do you want?
---
Dan Lanning.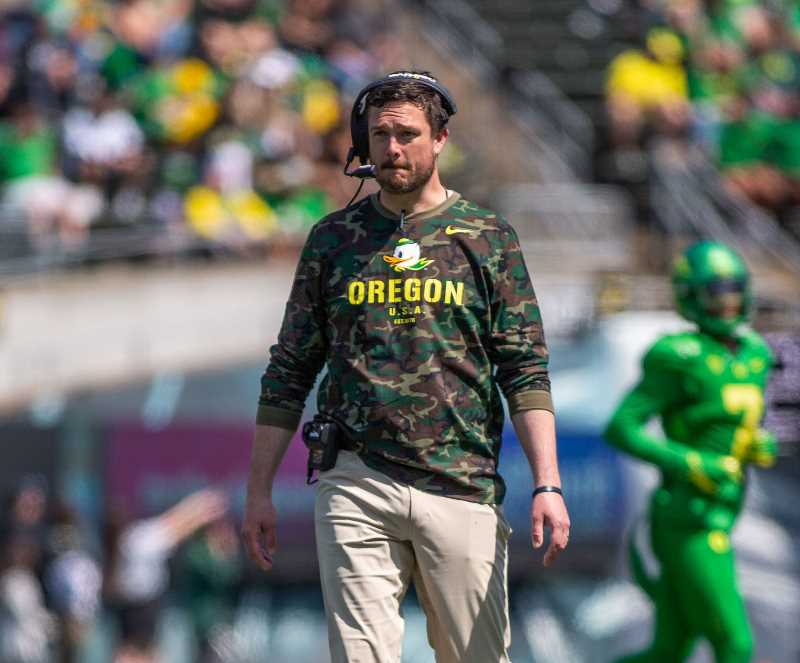 Another candidate Auburn is rumored to have contacted. Just when Oregon thinks they finally replaced Chip Kelly, someone else has to steal away their new toy. To be honest, the only reason this hire isn't as sexy as the others is only because of his inexperience as a major head coach. Granted, he has Oregon in prime position to win the Pac-12 and push for the fourth playoff spot, and Bo Nix is finally looking like he's having fun and focused under his new coach.
Can someone who has experience on both Smart and Saban's staffs at Alabama and Georgia suddenly out-recruit and outright beat the big boys on Auburn's schedule? Too early to say, but the experience and the season he's put together in Eugene so far suggest that it could wind up being one of the better hires Auburn could make.
CONFIDENCE LEVEL – 6/10 – Like I said, there is a strong rumor that Auburn has kicked the tires already, but my gut tells me they would want someone with more head coaching experience, plus Oregon will probably announce a raise for their new coach to keep him around longer than Cristobal stayed.
WANT LEVEL – 7/10 – Auburn would make a fine hire with Lanning, and hey! Maybe Bo comes home if Lanning brings the whole staff with him. After all, Oregon transfers seem to work out fine at Auburn.
---
Matt Rhule.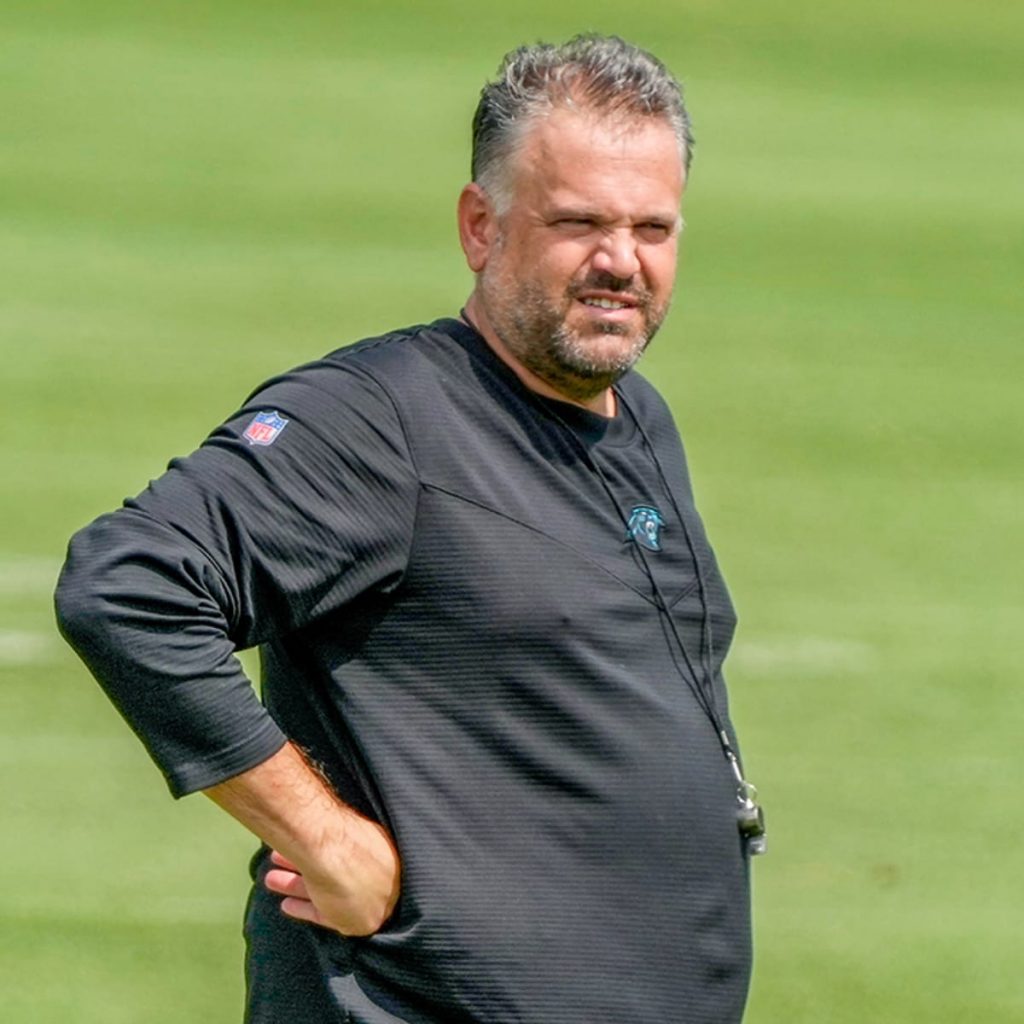 I personally had to watch Rhule ruin my Carolina Panthers, so the universe must really hate me if he came to Auburn. Offensive prowess and honed recruiting skills, fine, but his programs take a while to build up unless it's an NFL team. Auburn has way too much talent and resources to not be able to compete immediately, which is why the next hire has got to be a home-run hire for it all to work.
Matt Rhule is a home-run hire for somebody (Nebraska was the favorite to land him last time I checked) but not for Auburn. His brand of slow-build knuckles-down football works better in Texas or up north than it would the south.
CONFIDENCE LEVEL – 6/10 – Again, I don't think he has the SEC experience to make a meaningful attraction to Auburn, but Harsin came out of nowhere as well, so who knows. After getting chewed up and spit out by the NFL, part of me thinks if he doesn't take the Nebraska job he'll take some time off from the game to enjoy his $98 Million buyout from the Panthers.
WANT LEVEL – 0/10 – You don't just force Cam Newton out of Charlotte and expect us to be okay with it, bro.
---
Jeff Grimes.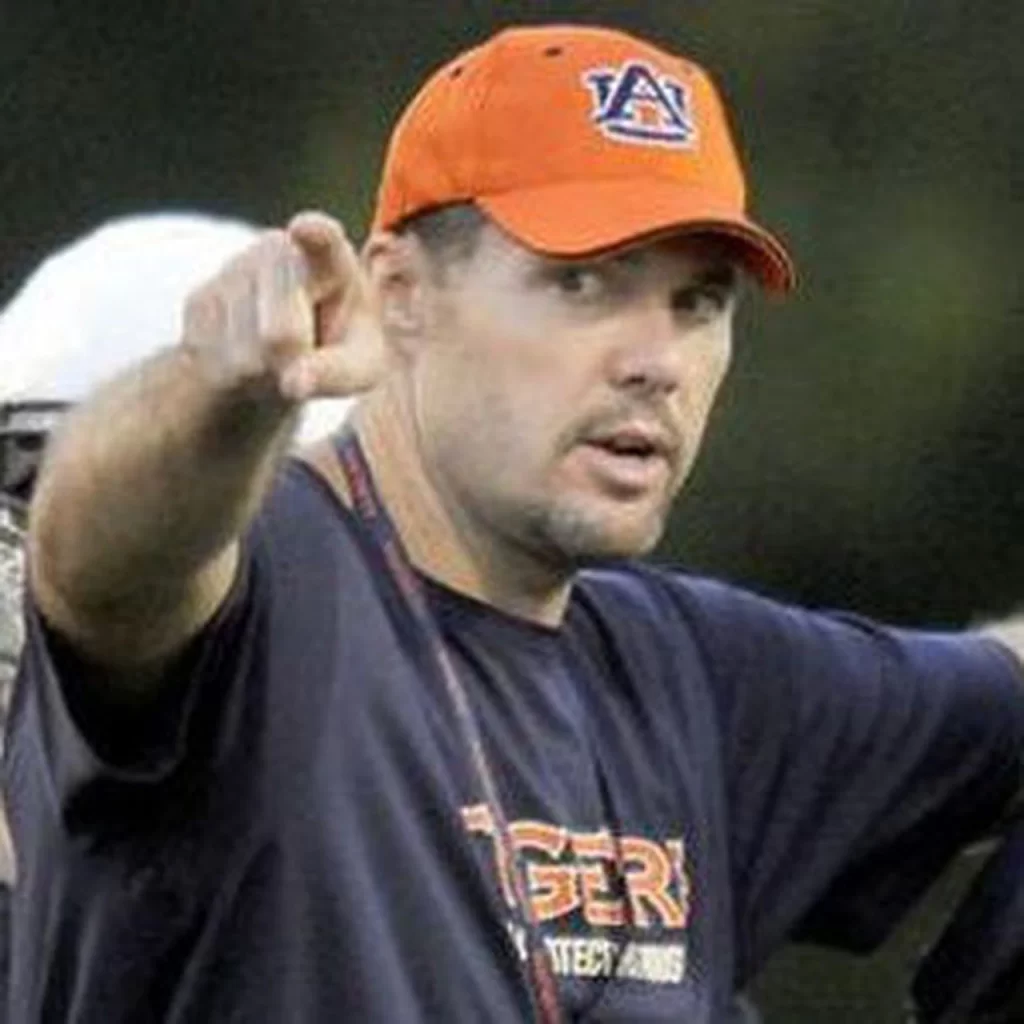 If there was a favorite option for the boosters outside of Lane Kiffin, look no further than Grimes. He was the O-line coach when Auburn ran the table in 2010 all the way to the top, and since his departure the line hasn't shown that same consistency.
He has the ties and experience in the SEC, but this would be his first head coaching gig at the power-five level. His offense at Baylor is currently averaging 40 points per game, but the risk here doesn't seem to outweigh the reward. If he was killing it at a group of five school as their head coach, then we're having a different discussion.
CONFIDENCE LEVEL – 6/10 – I do think that Auburn will be contacting him sometime, and might interview him multiple times to see if it's something they would want to take a chance on, but Auburn doesn't have the time to be risky anymore with coaches who lack power-five head-coaching experience, except for Coach Prime.
WANT LEVEL – 4/10 – I would definitely take him over Rhule, but not over Lanning. Grimes could come in and kill it on the recruiting trail and win a bunch of games, but he may also jump in the deep end of the pool before learning to swim and the whole football program could sink with him.
---
Carnell "Cadillac" Williams.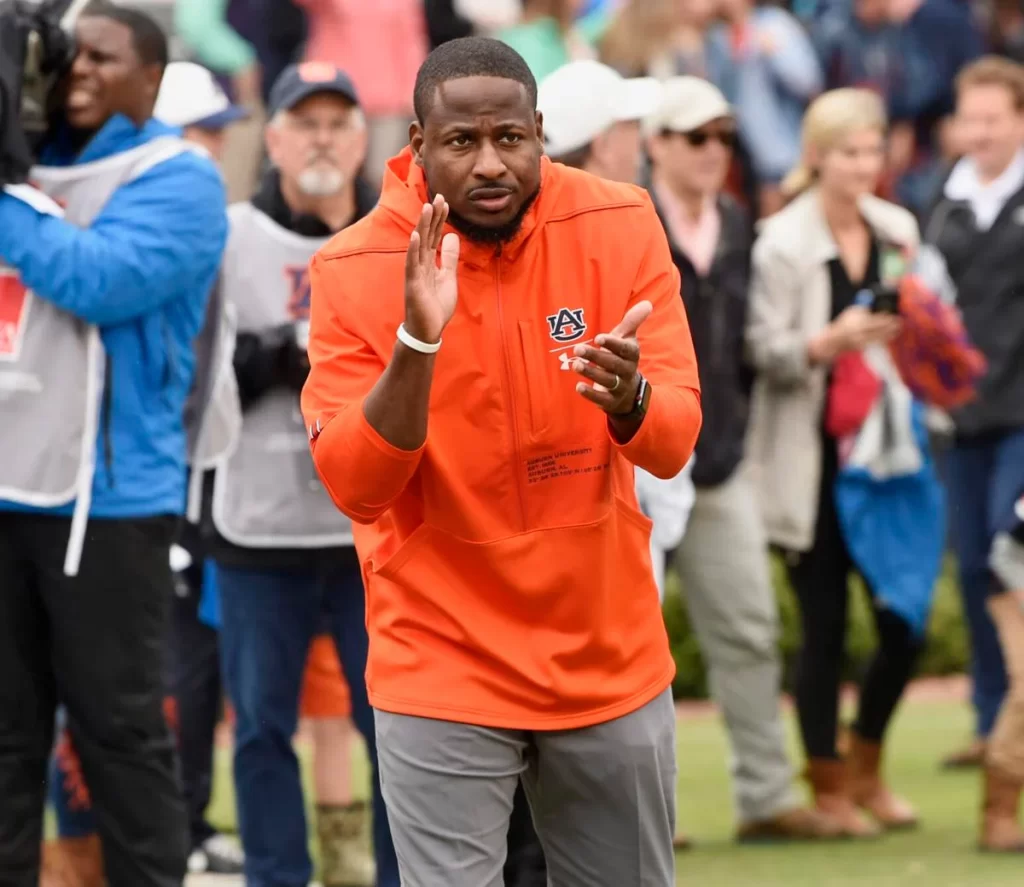 Could Auburn have its next great coach already on the sidelines? Carnell Williams is already an Auburn legend, and the team has shown more spirit in four days under his leadership than it did this whole season under Harsin (and even a few games under Gus if I'm being honest). The man has SEC recruiting and coaching experience, and these next four weeks can be more of a preparation run than a trial run.
He loves Auburn and knows what it takes to win, and I know people will point to Ed Orgeron (who won a national title) or Marcus Freeman at Notre Dame (who just beat top-four ranked Clemson) as reasons why you don't rip the interim tag off, but a sold-out crowd at Jordan-Hare for his first game as Auburn's head coach will disagree with you.
It would be a fine hire for Auburn if the team continues to show improvement over the next few games.
CONFIDENCE LEVEL – 5/10 – My brother in Christ, he is already in the building. I think if the powers that be can't get their top targets to say yes, then they will go with Coach Caddy to play it safe and keep the kids together. Auburn fans would love the hire anyway.
WANT LEVEL – 7/10 – The lack of experience as a head coach is concerning, and he would be wise to surround himself with proven play-callers with power-five experience if he gets the job. Then all we would have to do is sit back and watch him go crazy.
---
Bill Clark.
I have been informed by a source named @NotClarkBill on Twitter that Mr. Clark has already turned down the Auburn job.
---
I've heard Dave Aranda and Mike Gundy might get a look too, but for now I think either is a serious contender until the aforementioned candidates get a solid look. I feel obligated to mention Kevin Steele, but thankfully MTSU made sure that joke stays a joke for the time being. Who knows? Perhaps Cohen pulls a Danny White and brings his guy with him, and we'll start seeing more of Mike Leach in Jordan-Hare.
As soon as we know more, we at the Blogle will let you, the people, know. Until then though, don't believe everything you see on Twitter or messaging boards. Coaches won't get actual phone calls from the AD until the season ends, so most communication is being done through agents for now, and it's all to just kick tires to gauge interest.
I would imagine Auburn moves pretty quick on this hire however, with the December signing period coming up after the conference championship games are played, and Auburn has too much to lose to have a dry December, and Cohen sounds like he already knows who he wants to tab at seasons end.
Alright, that's all I'm hearing. Until then, War Eagle everybody!
(And congratulations on being named interim head coach, Cadillac!)