Auburn has shown flashes of athleticism and what Auburn usually shows us. Then they've shown flashes of nothing. They've played six good opponents and beaten three of them. Yes, all are good. Let's take a look.
Mercer is 5-1 (Auburn is their lone loss), is in 1st in their conference, and is beating teams by an average of over 30 points. San Jose State is 4-1 (Auburn is their lone loss), 1st in their conference, and received a vote in the AP Poll this week. Penn State is 5-0 and ranked #10. Missouri took Georgia to the wire, lost to Auburn, and lost at Florida by a touchdown. LSU is 4-2 and spotted Tennessee 14 quick points in a massive egg-laying, after looking like things had been turned around since that weird loss to Florida State in Game 1. Georgia is not as good as last year, but still undefeated and back at #1.
Auburn hasn't played an objectively bad team yet. Quit calling Missouri bad. Don't let LSU's score last week make you think things to confirm your hatred. Should Auburn have beaten at least four of their six opponents semi-easily? Yes, but they only beat three. Dang.
This week, it doesn't appear to get easier. Ole Miss is 6-0, although I'm not sure Lane Kiffin knows that, and is ranked #9. They've looked like regular Ole Miss at times. And they've looked like the better Ole Miss that Lane Kiffin has installed in Oxford. But if we want to look at schedules, like we did with Auburn, we have to look at what Ole Miss has done to get that undefeated record and Top 10 ranking.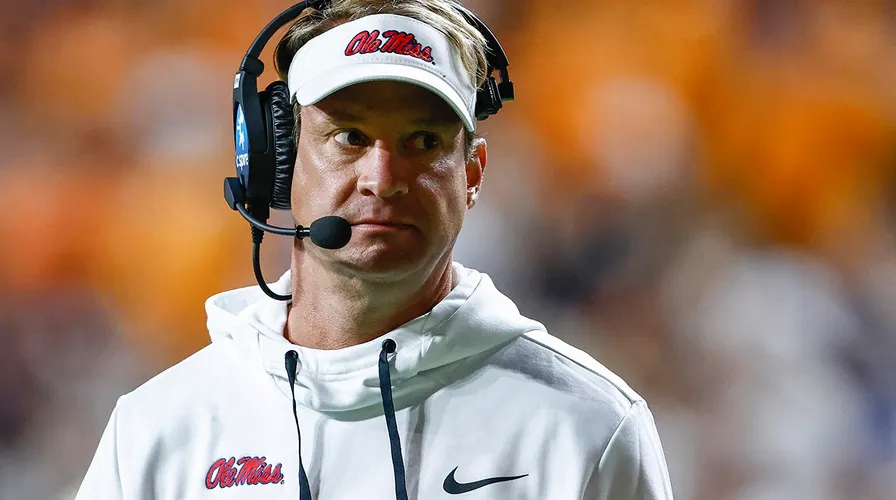 They beat Troy 28-10. They disposed of Central Arkansas. They blew out Georgia Tech, who fired their coach shortly after. They beat Tulsa by a touchdown. They beat Kentucky, the most overrated team in America, by three points. Then they trailed Vanderbilt at halftime before breaking it open in the 2nd half.
So what am I supposed to be scared of? Blowing out Georgia Tech or beating Kentucky, who ended up being beaten by South Carolina by ten points a week later?
This isn't the 10-win Ole Miss that we had last year (the Ole Miss that Auburn beat last year). This is a less talented, less exciting, beat up on nobodies team from Oxford. Kiffin has already had to get on his fans for skipping games to drink. They struggled with Troy, Tulsa, and Vanderbilt. This is Ole Miss.
Now I know Auburn losing to #10 Penn State, LSU, and #1 Georgia is wayyyy worse than that and they won't pass the 50-yard line because your uncle heard Harsin was fired after the Penn State game and is only staying on to make millions. But this is just a regular, unexcited Ole Miss team.
All over social media, Ole Miss fans keep referring to the fact that Auburn has only lost in Oxford three times ever. They are wary, regardless of records. They know that Auburn has better players and should be the better team.
It'll eventually show. It somewhat showed in the LSU game, but voodoo happened. If this was in Auburn, I'd guarantee a win. But it's on the road and you just never know.
Actually, I do know.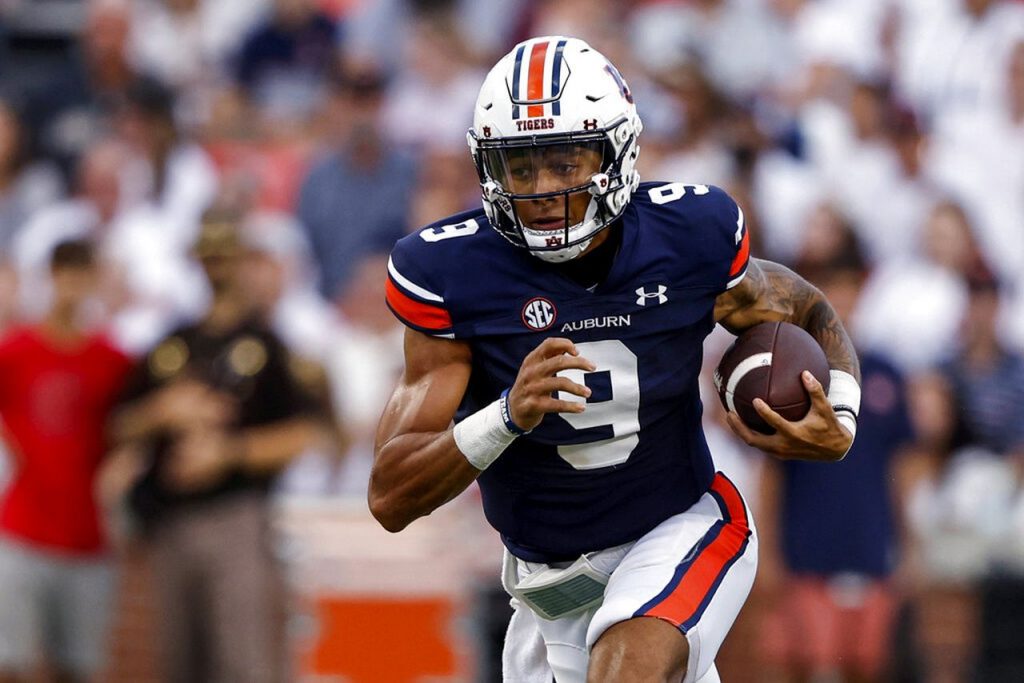 Robby will hold onto the ball, use his legs, find open receivers, and score some touchdowns. Jarquez will bust one and Tank will score one at the goal line. The defense will do what they've been doing, but won't tire out because Auburn will only have one 3-and-out in the entire game.
Auburn wins on the road. The whining goes away for a week.
Auburn 31, Ole Miss 24