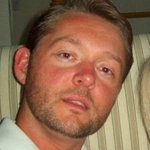 Acey Roberts (@Aceyrob) is an Ole Miss engineering grad, the former host of Hotty Toddy Hotline radio show, and writer for Rebel Nation Magazine. Acey loves BBQ and female fitness instructors, hates commas and LSU. Acey is making his 9th appearance on the Other Sideline series. Auburn is 7-1 against Ole Miss in that time.

1. What is an Ole Miss fan's first thought of Auburn football right now?
This is just a crazy SEC year. We are on week seven and I still feel like I don't have a good feel for teams in the SEC. There have been a slew of key injuries everywhere you look, a lot of coaching uncertainty in the league, and so many weak non-conference games. Georgia is tough but probably not as tough as last year. Alabama looks downright pedestrian and will have a fight this week in Knoxville. Ole Miss and MS State both look amazing but I just don't buy it yet against unproven teams.
The current consensus is Auburn is down and about to collapse. Coach Harsin could be fired as soon as Saturday night. With an off week coming up, this would be a good time to install an interim coach and get ready for the early recruiting period, but I can clearly see Auburn getting better week to week. You can't take much from the Georgia game, but Auburn does get out to a fast start and if they don't stop themselves and continue to execute plays in the second half they can be dangerous against anyone.
A down team like this can certainly rally and use all that negativity as motivation.
2. What's the vibe like in Oxford after Ole Miss fans were told they suck by Lane?
You know Ole Miss is a fan base that historically puts much more effort into their tailgate tent than their season ticket spot in the stadium. They wear dresses and collared shirts and typically do not even match the school colors, but for some reason Lane has been able to get our attention. For the first time ever, I think, the fans actually striped the stadium against Kentucky and wore only Red and Blue, and sat in the stadium; in the sections they are supposed to!
Lane and this Ole Miss team deserve our attention and he was right to get on the fan base a little, they are not always the loudest or most intimidating, so we need to get some motivating too by coach Kiffin.
3. Does the win over Kentucky mean anything after that 1st half with Vandy?
Ole Miss QB Jaxson Dart has only started seven games in his career and three of those were at USC, so most of this early part of the season has been working on getting Dart to play at an SEC level. Vanderbilt had two weeks to focus on stopping the Ole Miss run game and forcing Dart to beat them with the pass and it took him a minute but he finally broke out.
Most all fans were screaming for Lane to run the ball, but at some point the offense has to be more balanced. Coach Kiffin stuck with the passing attack and they finally had a strong second half in a game.
It remains to be seen if Dart will be as successful against a top half SEC defense but they put a lot on tape for Auburn to prepare for this week.
4. Name two unheralded Rebels that Auburns should keep their eye on.
This defense is much better than most people realize and much better than I expected them to be.
My number one guy to keep an eye on is freshman cornerback Davison Igbinosun. He is one of the most pure, natural cornerbacks I have ever seen at Ole Miss. Corner is a tough position for Ole Miss to recruit as we don't have the legacy of a strong secondary like a lot of schools in the SEC. Defensive coordinator Chris Partridge was able to snag him from New Jersey, brought the 4 star DB down in January and he has really shined. He is a tall, 6-3 guy that is physical with wide wideouts and can tackle well in the open field.
Ole Miss has gotten a lot of press this year, so there won't be many other guys you are not familiar with, but I do expect tight end Casey Kelly (Chad Kelly's brother) to play more this week as Michael Trigg is going to be out with an injury. Also, sophomore linebacker Austin Keys will get more snaps as Troy Brown will be limited.
5. Name the two Auburn Tigers that scare you the most.
I don't care what anyone says, Robby Ashford is going to be a monster in this league. His first 3-4 series he has been unstoppable and then his inexperience takes over. Once the game slows down for him, Auburn is going to be right back at the top of the SEC West.
Koy Moore seems to be an emerging weapon for Ashford and they seem to be connecting more. Same goes for TE John Samuel Shenker, he is a big mismatch.
6. Where will each team have an advantage over the other?
It's a rare year when I can say Ole Miss has the advantage running the ball against Auburn. Ole Miss is averaging 242 yards per game with two very productive guys, Quinshon Judkins and Zach Evans, both who are top 6 rushers in the SEC and a top 7 rushing team nationally. This reminds me of the Deuce McAllister and Joe Gunn days. Auburn has had some trouble stopping the run, giving up 163 per game.
We all know Auburn can run the football, they just have been inconsistent this year and have had some trouble with pass protection which makes them a little too one dimensional. Ole Miss's front seven has been pretty strong so far, good enough for 4th best in rushing defense in the SEC but they haven't faced a strong running team yet.
7. Which matchup will win the game?
Even with the eventual blow-out last week, Vandy had a good defensive strategy against Ole Miss. You will want to force Dart to pass the ball and see if he can do it consistently without throwing interceptions. So far against pretty weak competition (Kentucky excluded) he has tossed 5 to the other team in 6 games. He is young, he gets anxious and wants to toss a touchdown every pass. If I am Auburn I give him the underneath and see if he can play the checkdown game all the way down the field without making a mistake. Ole Miss has not really played anyone yet that can do that for 4 quarters and I am not sure Auburn can do it either for a full game.
The drawback for Auburn is they haven't shown the ability to outscore teams, offensively. So barring some huge breakout for Ashford or a big defensive scoring effort, I feel like Ole Miss will do enough at home to take the game. (Again my record is 1-8, so far in this series, so take my money.)
8. What's your score prediction/analysis of this game?
I for sure would bet the under in this game. I think Auburn has plenty of fight left and they expect to beat Ole Miss even when Ole Miss is the better team. I think Ole Miss will wear down the Auburn defense at the end and take over in the fourth quarter with a 24-21 type game.
9. Where will Auburn and Ole Miss end up this season?
As down as Auburn has been offensively and all the Harsin talk, this team can still win 6-7 games. Who knows what Arkansas and A&M look like later this year? There are still at least 3 very winnable games on the Auburn schedule even if Ole Miss wins this week.
This is not the year Ole Miss wins 11-12 games but if could be coming in the next couple of years. Jaxson Dart and Quinshon Judkins are 19 and 18 years old. The two starting offensive tackles are redshirt freshman. It is a little hard to imagine how much better they should get as juniors.
For this year, the youth and inexperience of this team will result in a couple of losses that they will regret at the end of the year, but if they can win 10 regular season games, Kiffin will have to be happy given all the transfers and new players on this team.
10. How man decorative belts do you own? How many pairs of loafers?
I am a decorative belt kind of guy! Even though I don't often wear them too often, I have a lot of decorative belts even going back to my college days of MS state flag belts. Its highly inappropriate in 2022. I always have one solid pair of loafers that I use for all occasions, cutting grass, walking dogs, playing basketball, ect. That is Ole Miss way.