The cover and back of Auburn's media guide for the BCS Championship Game features the SEC Champion football Tigers, the famed Rose Bowl, the best coach in the nation, and Heisman finalist Tre Mason.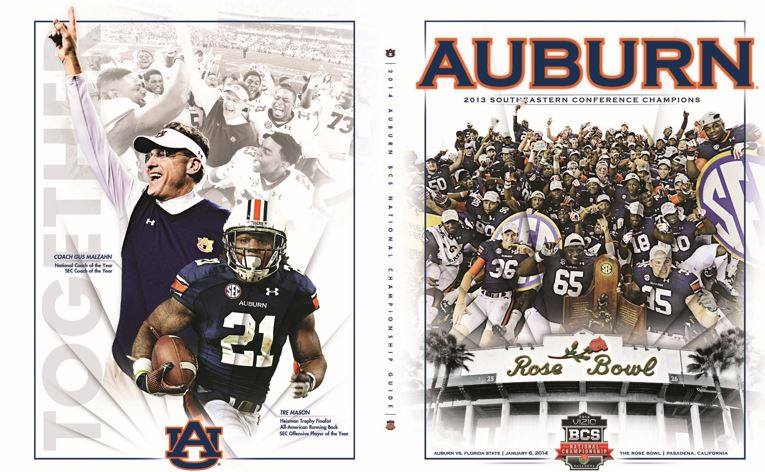 Inside the media guide, there are mentions of the "Team of Destiny" with Auburn's major players. Yes, two are freshmen, so this might not be the last BCS media guide we see them on.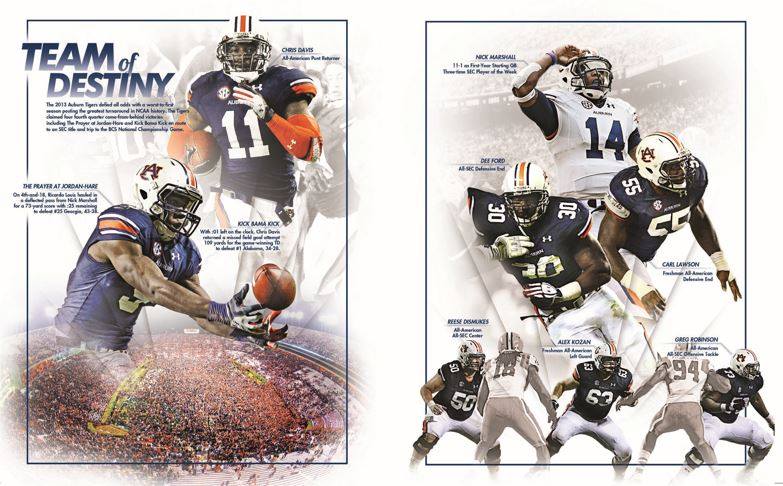 Pics via @AUGoldMine.