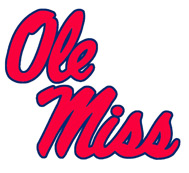 WHERE TO WATCH
Kickoff – 11:00 AM CT, Oct 15, 2022
Watch –  ESPN
Listen – Auburn Website
Gamecast – ESPN
TEAM HISTORY
The University of Mississippi has a football team. They've had one for some time. You don't really care how long they've been around and neither do I.
Three out of the four Mannings played there (BET YOU FORGOT ABOUT COOPER DIDN'T YOU), but never really achieved anything of any significance.
They're really into the glory days of the Antebellum South, and for some reason, believe that makes them dignified? Anyway, they like to eat outside wearing fancy clothes.
They claim THREE national titles despite never having been recognized by major selectors like the AP or UPI polls and this tells you everything you need to know about Ole Miss. Oh yeah, they go by Ole Miss too.
SERIES HISTORY
For some reason, Wikipedia thinks this series is a rivalry. It's not.
Auburn leads the series 35-10 and claims the largest margin of victory (41-0) and the longest winning streak at 9 games.
In my lifetime we've owned this series, and frankly, an Ole Miss loss means our season has gone awry. The only exception was when an excellent WR named Ben Obomanu dropped the game-winning TD pass in 2003, and if you are new to Auburn football you might think the fanbase boo'd and disowned him. In fact, the exact opposite happened. Thank goodness Twitter didn't exist then.
WHAT TO WATCH
Geez, this part is becoming more difficult to discuss because despite Blogle's whitewashing this year has been terrible. Notice I didn't say this team sucks because I don't believe they do.
When the opposing defense is rushing three linemen and one of them comes through unblocked to flush Robby out to the sideline, as was ritual last week, then there's something greater amiss than just THEY SUCK. Three other offensive didn't get held up by nobody at the line. They didn't know where they are supposed to be.
I guess the only thing to watch for is if Kiffin mentions anything about a pine box.
PREDICTION
Blogle will remind you that everything's fine. It's not.
Still, this is the kind of game I could see Auburn coming into and winning ugly. Rumors about Harsin remaining will swirl around Barn Twitter for a while and nothing will change beyond the bye-week. I hope I'm wrong about that last part.
Ole Miss 28, Auburn – there is no spoon.