After having a few days to process Saturday's game and watch the film, the good by far outweighs the bad. For those of you that never played or coached, when you watch the film nothing is ever as good or as bad as you originally thought at the time it was live. When you thought you killed a guy, or got killed, a lot of times it's underwhelming when you see it on film.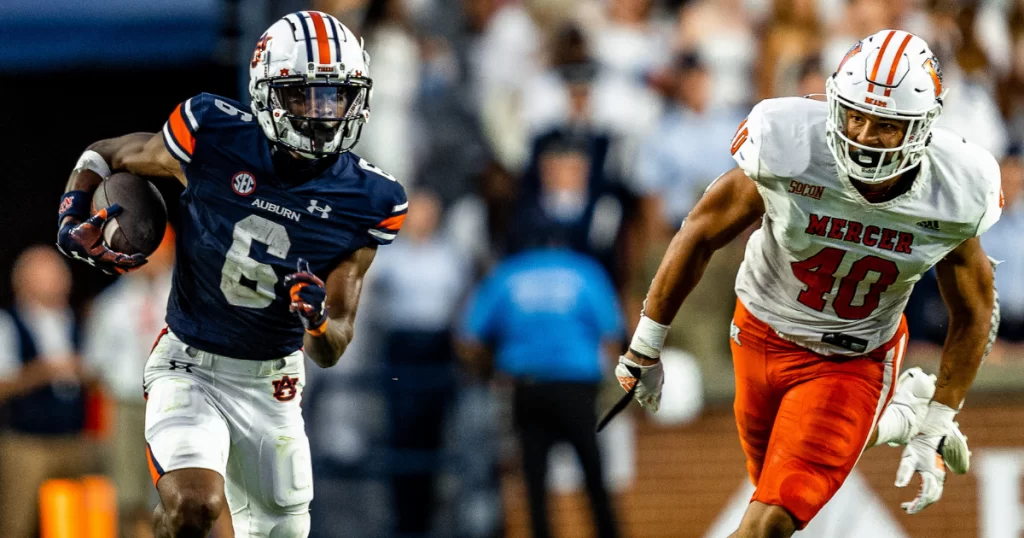 I'm not going to get into a crazy breakdown of all positions, but at first glance I saw huge improvements from the offensive line and the wide receiver groups. Did we get a massive push every time we ran the ball? No, but this scheme allows cutback lanes and multiple options for backs that have vision as good as Tank and Hunter. The wide receivers, including tight ends, only recorded two drops and the argument could be had the ball arrived late. I was definitely encouraged to see that. Let's dig right into the meat and taters, though. These Auburn quarterbacks.
Let me start out by saying TJ Finley didn't play all that horribly. Yes, the two eye sore interceptions he threw were complete lack of vision. He clearly didn't see the safety in both instances. It goes without saying that's unacceptable and you can't do that against good teams. Other than those two throws he played a pretty damn good football game. He threw the ball accurately and we saw what Harsin has been talking about with his leadership and managing the offense.
Now, with that said, if he can clean up the vision and continue to progress, he's still the guy. If he throws two more ugly interceptions this week it may be time to hand over the entire offense to Robby.
Ah, Robby Ashford. What a spark plug that kid can be. Did you guys know he was THAT fast? He definitely provides an added dynamic we truly haven't seen since Nick Marshall. Does he know the entire offense yet? That's the only question looming at this point.
It seems Harsin was content with Robby not throwing the ball. He had several scripted run packages until TJ threw his second interception. I think that forced Harsin to open it up a little bit whereas he may have waited until this week to do so. We saw him throw a beautiful deep ball to Ja'Varrius Johnson where sort of threw him open in the middle of the field. I encourage everyone to watch his block on the Tank touchdown right after the rain delay. What an impressive effort play.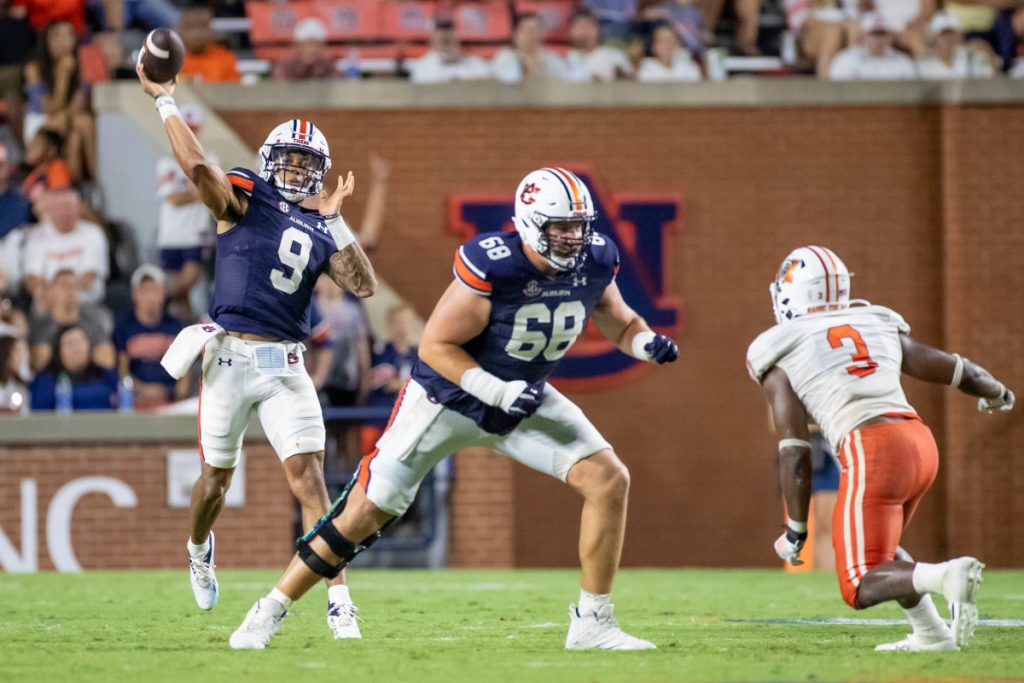 Defensively Auburn played very close to lights out. Only allowing 271 total yards only of which 74 came on the ground. This was a Mercer team that put up over 600 yards of offense during week one. An interception before the half gave Mercer outstanding field position for their first score. A fluky weird roughing the punter call gave Mercer another opportunity to score late against Auburn's two's or we're talking about a game that very easily could have been 49-3. For all intents and purposes, it probably should have been. Nonetheless Mercer gets the backdoor cover but I'm not crying.
Overall, I graded this game at an 88%.
Looking forward to this week I think we're going to see a lot of the same. TJ Finley will be our starting quarterback and Robby will get his fare share, if not more snaps than last week. I've even heard silent whispers that Zach Calzada could make his Auburn debut. What a wrench in the plans that would be if he comes out slinging it.
All in all, I think all three are serviceable. I also think this will be the last week we see a rotation with any consistency. I fully anticipate, and hope for that matter, that one separates themselves from the pack on Saturday and are locked and loaded for Penn State.
It's not a quarterback controversy, it's a quarterback competition that is very well still in progress. Expect to see multiple on Saturday and hope that one shines the brightest.