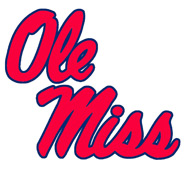 Auburn hasn't played football in two weeks and it feels like two years. It was a nice break for the psyche, the body, the soul, the spirit (that is not afraid), and the players that needed to get back healthy. The last time we saw Auburn at home was October 9th in that loss to Georgia. That team doesn't exist anymore.
On the other side of the ball, Ole Miss is coming to town. Here's what they've done the last 4 weeks: 21-point loss at Alabama, 1-point win over Arkansas, 5-point win at Tennessee amidst a storm of plastic bottles and mustard, and a 14-point win over coach-less LSU. That's a bit of a gauntlet.
All you'll hear about is Ole Miss's quarterback being able to run up and down the field like he's dang Johnny Manziel or something. He is the team's leading rusher, which says a lot about the Rebels. It's a one-sided offense and a one-man show. They'll score points, but so does every one of their opponents that has a pulse offensively.
The Ole Miss defense may not be as bad as previous years, but this year's version has given up an average of 34 points in those four aforementioned games. They also love to run a 3-8, so expect Tank and Jarquez to get their mojo back. Throw in a little Bo footwork and we're talking about 50 possible points for the Tigers.
Let's look at the common opponents between Auburn and Ole Miss. There are only two: Arkansas and LSU. The Rebels got both at home. Auburn got both on the road.
Auburn went into LSU having not won there since 1999. They had just struggled to put away Georgia State and had benched Bo Nix. LSU wasn't firing Ed Orgeron just yet, but there were about 900 things going against Auburn. All Bo Nix did was put the team on his shoulders, break all the curses, send the cajuns home early, and lead Auburn to 4-1.
Last week, Ole Miss played LSU, who had fired Ed Orgeron, at home, on Eli Manning day or something. LSU has packed it in. Everything was in Ole Miss's favor. They won by 14. Ho hum.
A few weeks ago, the Rebels hosted Arkansas. The Hawgs were coming off a 37-point beatdown by the hands of Georgia. Ole Miss made KJ Jeffersion actually look like Cam Newton by allowing his team to score 51 points.
A week later, Auburn had to go to Fayetteville and reminded everybody that there was only one Cam Newton. The Tigers gave up 23 points to the team that scored 51 on Ole Miss a week before.
So with like opponents, Auburn has had a tougher sledding (home/away/situation), and they've performed better than Ole Miss. Auburn is coming off a win and a bye week. Ole Miss is coming off a month of tough SEC games.
Auburn fans haven't seen their team in a few weeks. It's a night game. It's going to be chilly. AUBURN IS WEARING ORANGE FACEMASKS.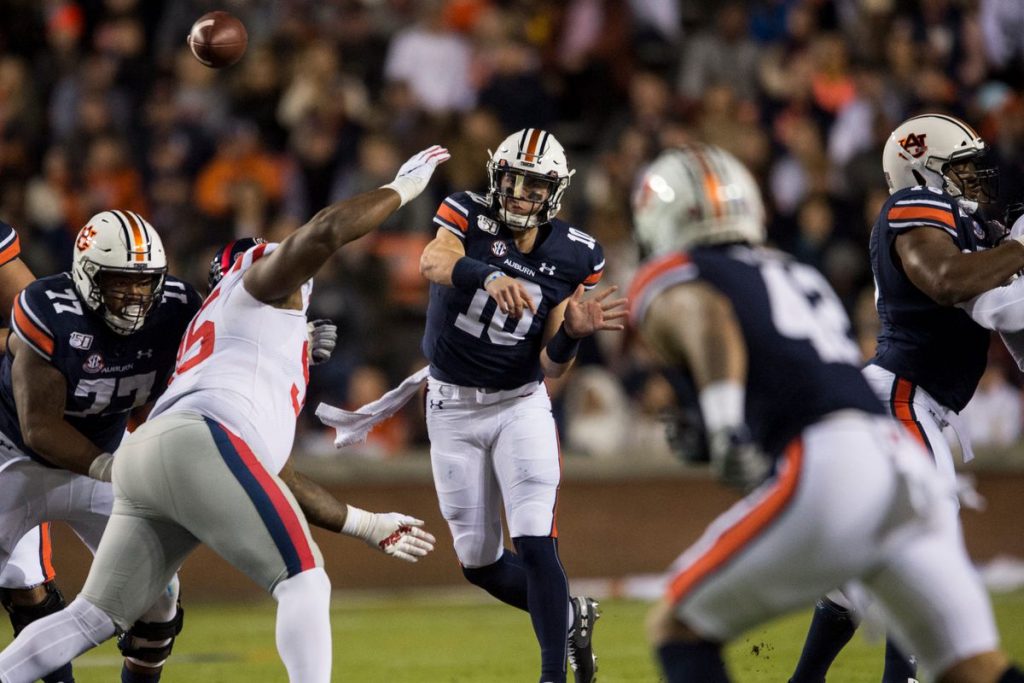 The vibe is right for Auburn right now. The atmosphere will be electric. Auburn is coming off one of the best performances of the year and should finally get some players back from injury. They're rested. They're focused. They're having fun.
Ole Miss is tired. Ole Miss is worn out. Ole Miss is on the road. Ole Miss is giving up points.
Auburn's run game will thrive. Bo Nix will thrive once Ole Miss tries to stop the run. The defense will bend and break some in the 1st half before shutting down Kiffin & Co.
The bye week helped. The bye week worked. The bye week will setup Auburn for a fun back stretch of the season. Auburn beats Ole Miss like they usually beat Ole Miss.
Auburn 44, Ole Miss 24