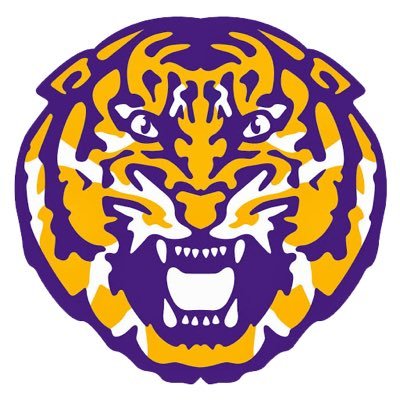 Auburn's last win in Baton Rouge, a 41-7 beatdown that included a successfully executed fake field goal by Damon Duval, came when I was a 17-year-old senior in high school. I am now 39, married with 2 kids, and have acquired tons of baseball trophies in the meantime.
Considering the alternating SEC schedule, that means Auburn has played in Baton Rouge 10 times since that day. Auburn has lost all 10 times, starting in 2001. I was there. It was played in December after the Iron Bowl due to September 11th. Both teams were unranked, but LSU had the better record. Auburn lost by 13. It wasn't close.
Two years later, LSU was ranked 8 spots higher than Auburn. Auburn lost 31-7. It wasn't close. Two years later, in 2005, LSU was ranked 9 spots higher than Auburn. Auburn lost 20-17 in overtime. Many fields goal were missed. It was close.
In 2007, Les Miles stupidly called a pass play with 7 seconds left when all he needed was a field goal, and it worked. It was voodoo, as most LSU wins are. LSU was ranked 13 spots higher than Auburn. Auburn lost by 6. It was close.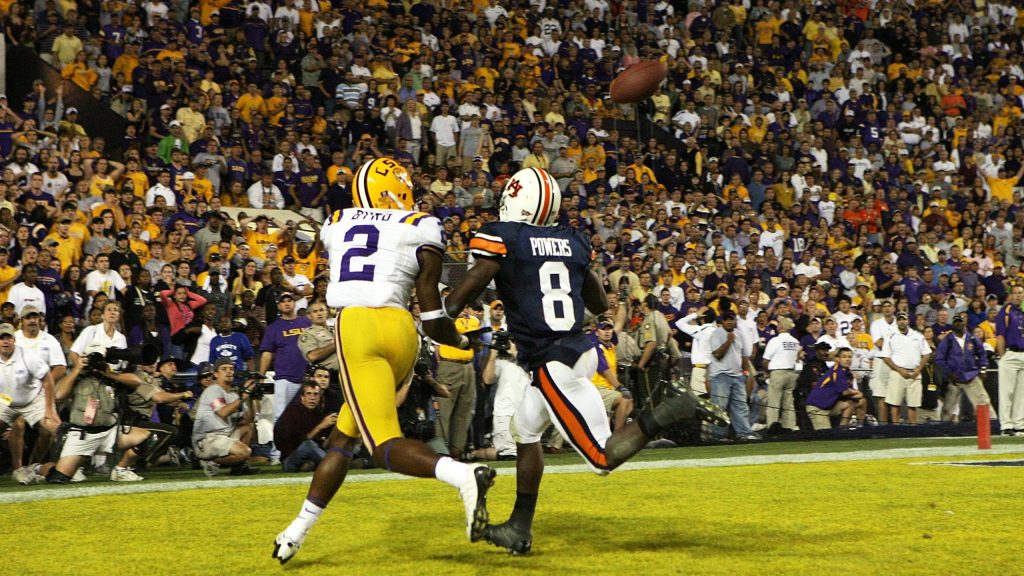 Gene Chizik's first trip to Baton Rouge was in 2009, I remember nothing about it. LSU was ranked #10, Auburn was unranked. Auburn lost 31-10. It wasn't close. In 2011, #19 Auburn and Clint Moseley were almost killed by #1 LSU in a 45-10 loss. It wasn't close.
Gus Malzahn's first go 'round at LSU was a 14-point loss, but it felt better than that. LSU was ranked #6, Auburn was unranked. It wasn't close, but it did flip a switch in the 2nd half that took Auburn all the way to the National Championship Game.
The 2015 trip included a pass that went backwards and Leonard Flournette seemed unstoppable in a 45-21 loss. LSU was ranked 5 spots ahead of Auburn. It wasn't close.
In 2017, #10 Auburn had a 21-point lead, unranked LSU scored on a punt return that included two blatant blocks in the back and LSU voodoo won again. It was close, and of the aforementioned games was probably the only game that absolutely should've been won by Auburn.
The last time Auburn visited Baton Rouge was two seasons ago. Auburn was ranked #9, LSU was ranked #2 and went on to finish the season #1.
Freshman quarterback Bo Nix went to Death Valley and nearly pulled off the upset with a 23-20 loss. It was LSU's closest and toughest game of the year.
So if you look back there, Auburn should've won one of the last ten meetings in Baton Rouge. When you look at it as TWENTY TWO YEARS, it makes it seem like there is some huge curse or some dark cloud hanging over Auburn and they just can't get over the hump in Louisiana.
2005 was an overtime thriller. Shucks, Auburn lost. 2007 took a last second touchdown pass by the #5 team to beat Auburn. Dang, that sucks. The rest were generally what happens when you play higher ranked teams on the road, and especially in Death Valley.
The lone anomaly, and only time Auburn went into Baton Rouge as the higher ranked team, was 2017. I'm not going to get into anything other than the missed blocks in the back that gave LSU the win, but that's it. That's the only game where it felt like Auburn was beaten when they absolutely shouldn't have been.
But let's go back to 2019 for a second. I did mention that Bo Nix as a freshman went on the road and almost knocked off the eventual national champion and Heisman trophy winner, didn't I? I am currently looking at LSU's 2021 roster and previous results, and I don't see any of that this time.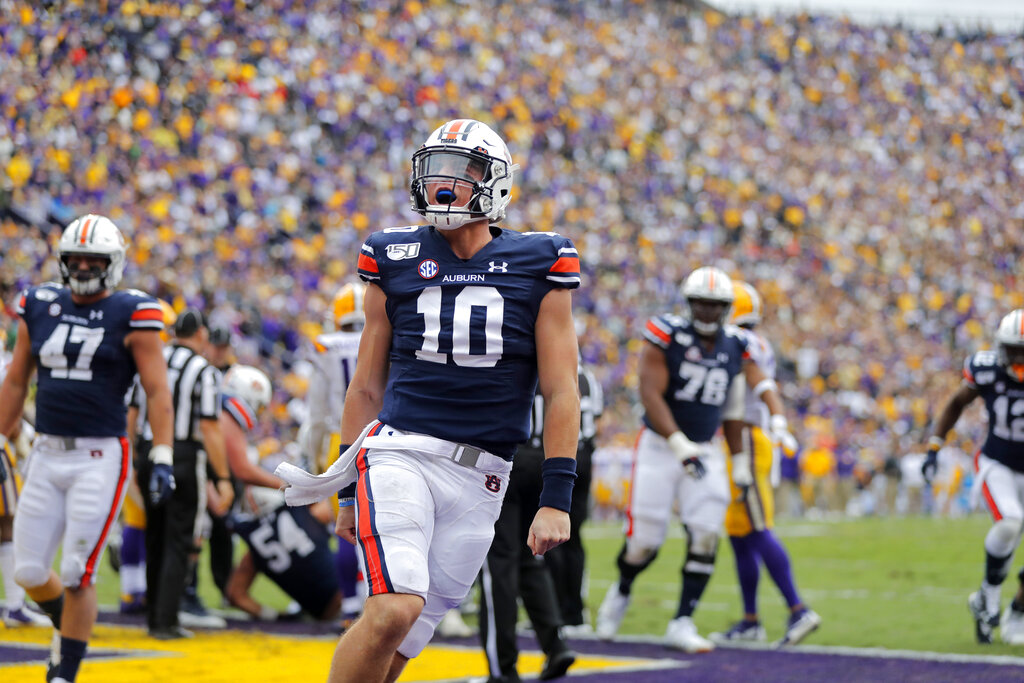 But if we want to look even a little more recent, we could look at Bo Nix throwing for 300 yards in three quarters in a 37-point win against LSU, TJ Finley, and the Max Johnson (LSU's current starter) just last season.
Let me go on record and say that I honestly give absolutely zero care in the world which quarterback starts this Saturday. I will pull for whoever the coaching staff puts out there equally. I'm not the coach. I'm an Auburn fan, and I will support whatever the guys who run the practices decide to do.
But if I'm looking at how Bo Nix has played against LSU the two seasons, and his experience in large, loud stadiums the past two seasons (and Penn State this year), I think he's the choice.
The whole TJ returning to LSU thing is a fine, cute little story, and it may work, but in my opinion, that's a tough deal to go right back to where you left and think it's going to be you easily proving the other side wrong. If anything, the fans will likely get louder and on him more than they would Bo.
Bo has been there, done that, and maybe he'd hit receivers better if they were all out on the field when they were supposed to be.
But again, I DO NOT CARE. Those are just my two cents. I am not going to hitch my wagon to a drive (after some unsuccessful drives) where some pretty fortunate things happened against Georgia State and act like all my thoughts about that terrible ol' starting quarterback are justified. That's simpleton thought. We are not simpletons.
Anyway, Auburn is better than LSU. Auburn has already been in a big, loud stadium. LSU fans know they aren't that great. They won't be their normal loud, obnoxious selves. They know Auburn is the better team. They know Auburn is coming into Baton Rouge as the higher ranked team for the first time since 1996. They know they aren't getting better anytime soon. They don't do well when they aren't on top. They just become sad drunks.
Auburn runs all over LSU. The defense comes up with two picks and four sacks. Whoever plays quarterback doesn't matter. The past doesn't matter. Auburn is better. Auburn will win.
Auburn 34, LSU 20