There's no sugar coating it, our week 2 picks were less than stellar. @beAU and I went 2-3 ATS and 0-2 on our teasers (looking at you, Ohio State… we'll get into that in a minute). There are no excuses in this game, and we will bounce back. However, week 2 of college football was weird, and it absolutely exposed some teams and the narratives surrounding them. We don't have time for a full recap of all the teams who got exposed, but let's take a quick look at those involved in our picks in order to help you evaluate them going forward.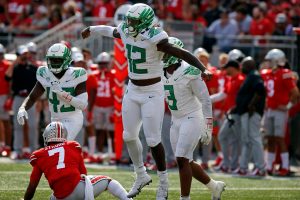 Ohio State -14 (lost 28-35 to Oregon): Overall, Fresno State looks a lot better than we thought (hung w/ Oregon in a close one), and Minnesota looks worse than we thought (barely handled Miami (OH)). The Ohio state defense looks like Vanderbilt. Even with this loss, the Buckeyes are still ranked too high. They will give up their playoff spot if they lose again. Cost us ATS and in a teaser (always a risk when you double dip).
Notre Dame: Cost us 1 of the teasers. The Irish literally should have lost to TOLEDO this week. It cost us one of the teasers. "How did this happen, they looked so good in week 1?!" Well, FSU just lost to Jacksonville State (I mean wow) on a miraculous (and terribly defensively coached) Hail Marry. Looks like that big-time week 1 game we thought was so great was actually two bad football teams making each other look solid. We were bamboozled. Hilariously, ND is still ranked 12. Disgustingly overrated.
Texas: How embarrassing (for Texas because of what I'm about to say, and for us for believing in them in this spot). Lost to Arkansas (40-21) giving us another L ATS. They are absolutely not back. Matter of fact, I strongly believe Texas is done, maybe forever. Coming to the SEC is grasping at straws. With all their resources, it is absolutely mind-blowing that they can't muster up more championship hype/playoff runs. Alas, those are nonexistent. Arkansas made them look like an FCS team. Here is a list of teams worse than Texas in the SEC. Vanderbilt, South Carolina maybe Tennessee. That's it.
Now that we've exposed the frauds, let's get to our Week 3 Blogle Bets. This week, we are giving out six plays against the spread, one total and two, three-team teasers. Based on the first two weeks of the season, we are now equipped with improved information to base our decisions on. Surely the way the rankings look there are still some frauds out there, but now our heads are on a swivel. With more data comes great responsibility… or something like that.
The Picks Are In…
#1 Alabama -14.5 at Florida:  Yes, this game is in the Swamp. Can the crowd noise and environment make up for an ongoing QB controversy in week 3 of the season? I doubt it. You are going to see both Florida QBs in this one, but I don't see either of them having much success. Look, you wouldn't be here reading this if you weren't somewhat of a risk taker, but there are just certain things in life you don't risk. You don't bet against Bama (unless they are playing Auburn). It's usually not a fun time. Don't get cute here. Bama rolls.
#22 Auburn +6 at # 10 Penn State and under 52.5:  All anyone is talking about outside of the SEC is "white out this" and "white out that." It really is hilarious that other fans think the SEC doesn't have the toughest environments top to bottom. For Heisman hopeful QB Bo Nix, this might be the 4th or 5th biggest environment he's played in yet during his time at Auburn. The Tigers have dealt with worse. For Penn State, in 2020, (also future USC head coach James Franklin's 7th season at the helm), the Nittany Lions finished 4-5 (with 5 straight loses to start the season).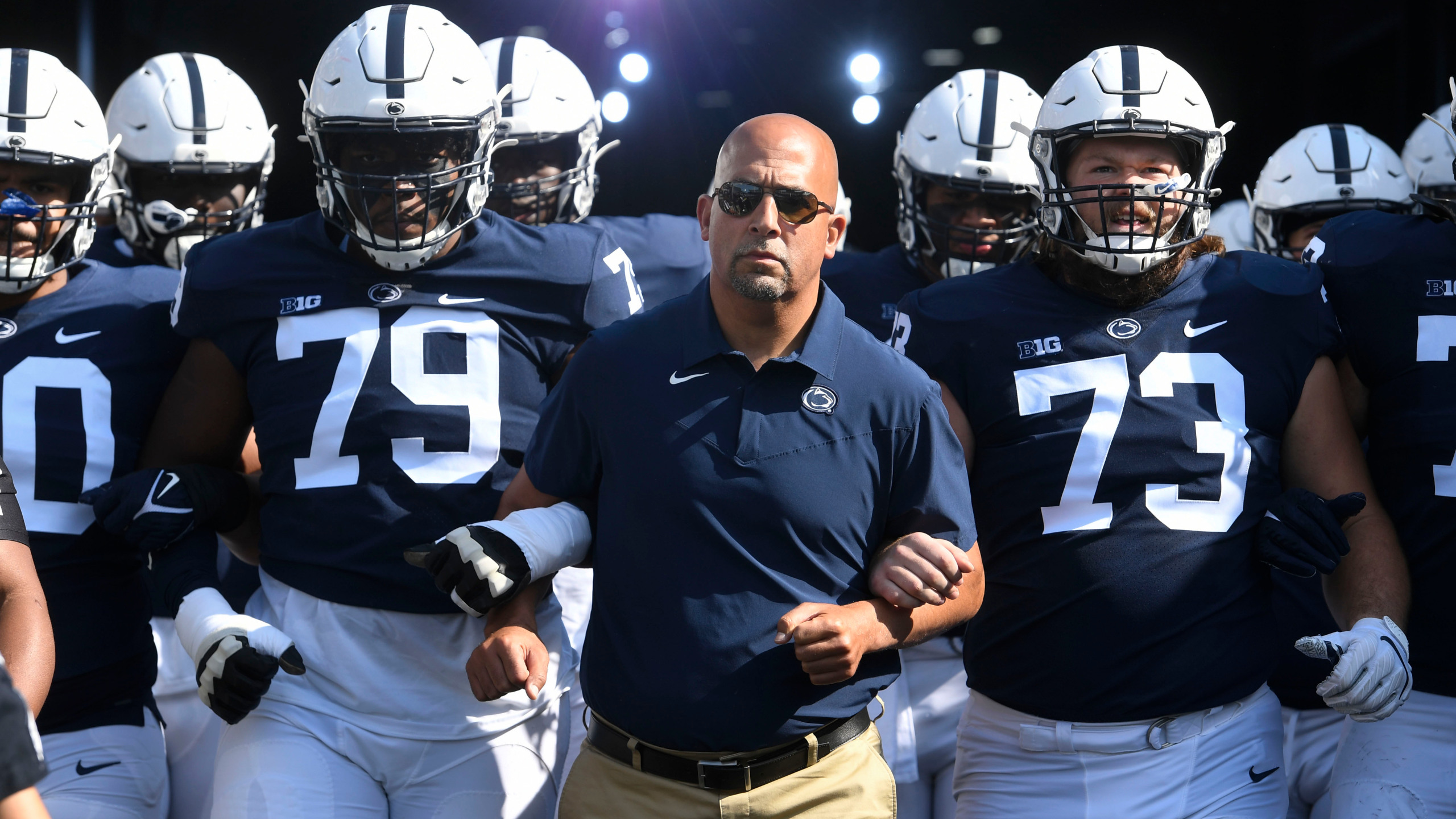 This year, they barely beat Wisconsin in a defensive battle. Two stout defenses and a loud environment set this up to be a low scoring affair. Auburn has the best kicker in the country. Auburn has potentially the top two RBs in the country. A future Heisman at QB…. Auburn covers the +6 and we hit the under. WDE.
Michigan +6.5 at #24 Miami:  The fact that Miami is still ranked is a complete joke. Yes, most teams would get rocked by Bama right now, but App State? APP FREAKING STATE? Yes, the 'Canes pulled off the W last week, but barely. Michigan State destroyed a depleted Northwestern and Youngstown St. However, they have taken care of business and are in good form heading to Miami.
In general, Miami fans suck, and we aren't expecting much of an intimidating environment for this one. However, kudos to them for their efforts last week. The cat falling from the top deck and fans catching it in the American flag during the App State game was the most exciting thing to happen at a Miami game since the early 2000s. Sparty covers.
Mississippi State -3 (buy ½) at Memphis:  Is Mississippi State a good football team? By SEC standards, no, they aren't. Are they a bad football team? By any standard, no. They are an average team with an air raid offense. This team has already gutted out a huge comeback win in week 1 when they turned the ball over SIX times! Last week, in a game where many bet against the Bulldogs, they protected the ball (0 turnovers) and beat NC State by 2 scores.
Yes, Memphis can score against crappy teams. No, they can't play defense against crappy teams. Therefore, I see some points being scored (maybe not quite 64 if you want to sprinkle the under), but State gets the win by 1 score here.
Stanford -11 at Vanderbilt:  Well, Vandy told me where to put my predictions of their team last week. However, I'm still not convinced. If they cover this I won't touch them the rest of the season. What I do know is that Stanford just got Clay Helton fired in a 42-28 rout of then #14 USC. Unless Vandy greatly improves in one week, I just don't see them keeping it close. Vandy makes like a Tree and falls.
Fresno State +11.5 at UCLA:  LSU is a bad football team, and UCLA is getting way too much credit for barely beating them. UCLA is disappointing in general because they have such a cool stadium and literally no one cares. I think most Texas high school football games are more intimidating from a crowd standpoint. We are riding the hot streak of Fresno. They lost to Oregon by one score two weeks ago and just hung 63 on their opponent last week. These kids can flat out ball, and this is just too many points not to take them. Pride of the Valley.
Teaser1:  Oklahoma -12/Bama -5/ Ole Miss -4
Teaser2:  Auburn +16/ Stanford -1/ Coastal -3
Bonus Parlay (because why not):  Toledo -14.5, UAB -12, Ole Miss -14, BYU +3.5