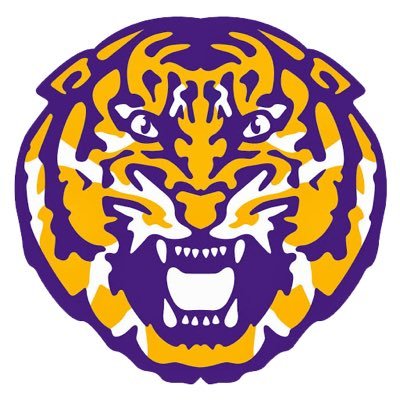 WHERE TO WATCH
Kickoff – 6:00PM CT, Oct 14, 2023
Watch –  ESPN
Listen – Auburn Website
Gamecast – ESPN
TEAM HISTORY
You know who LSU is, and you know where they come from. If you don't then there's a great Wikipedia entry that will tell you everything you should already know.
Historically, they've been good. LSU can boast the 11th-best winning percentage in college football along with a handful of mostly recent national championships.
They have wonderful alternate uniforms that they don't wear against traditional SEC rivals, and they've recently hired a man-child as their head coach.
SERIES HISTORY
The series history between Auburn and LSU is a VERY interesting one.
There's the "Earthquake Game"  of 1988 and the night the barn burned in 1996. For the record, yes, I saw it burn. I also saw the "Interception Game" in 1994. There was last year's Bo Nix acrobatics that broke the 10-game losing streak in Baton Rouge that followed the 1999 "cigar game."
Auburn's last trip to Death Valley/Red Stick/Baton Rouge/whatever saw Auburn man Bo Nix snap the curse of losses in every Auburn-LSU game played in Baton Rouge since the previously mentioned cigar game.
WHAT TO WATCH
LSU ain't great this year. They have a good QB in Jayden Daniels that has pretty much been the reason they have won the games they have won. Outside of that, their defense was torched by Jaxquelyn Dert of Ole Miss scoring a whopping 55 points, and they allowed 39 points against Missouri.
This seems to be the kind of matchup Auburn would want. The opponent has Swiss cheese for a defense which should free us up to score points. Don't forget, we were able to score against the big, big Georgia Bulldogs. We haven't scored much this season but it's not because we're completely incapable.
Can Auburn's defense get to Jayden Daniels and cause him to make mistakes? I think that's the real question. I also think that could be to difference in the outcome of the game.
PREDICTION
I'm hoping for my last observation in the previous section to come to fruition. Auburn picks up 2 scores off of turnovers and we establish a winning streak in Baton Rouge.
Auburn – 28 LSU – 21.