We are one week into the college football season, and we already have a pretty clear picture of the teams who will hear their names called during the final selection show come December. The system is beyond broken. Pretty much everyone believes this to some degree as evidenced by the expansion progress made this summer. However, the expansion won't be enacted anytime soon so for now, we are stuck with the "status quo."
The flaws of the current system allow for teams with cakewalk schedules to focus on their one or two big games a year and then comfortably wait for that final selection committee show. The committee pretends to take strength of schedule into consideration, but time and time again they do not. Meanwhile, certain teams fall back on their blue blood names. I'm talking about Alabama, Georgia, Clemson, Ohio State, Oklahoma, and Notre Dame.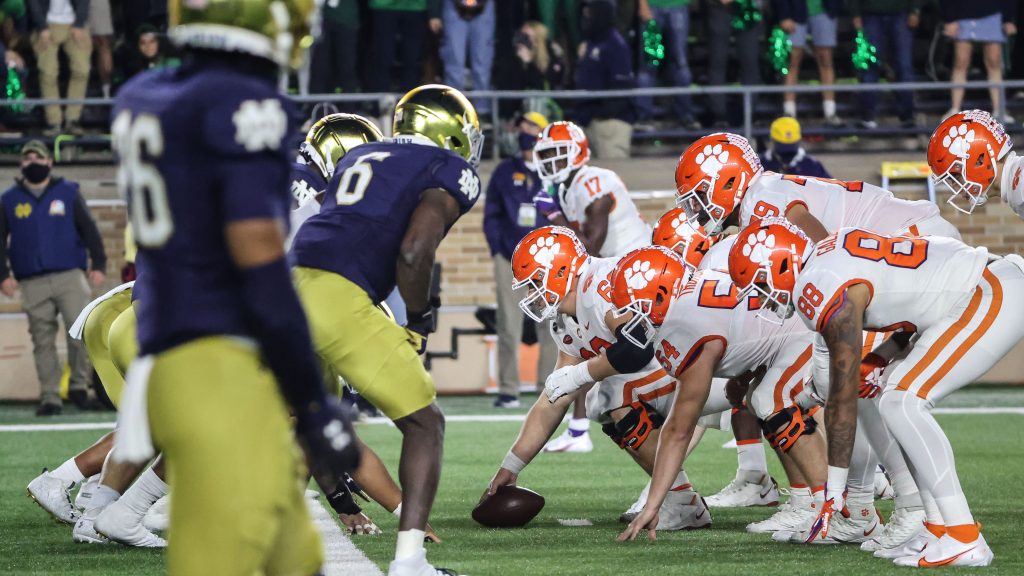 Don't hear what I'm NOT saying.
Yes, a few of these teams are absolutely in the top four teams each year. I'm not discrediting that. What I am saying, however, is that the current system doesn't accurately pinpoint the four best teams year over year. We literally live in a world where you don't have to win (or even attend) a conference championship to make the playoffs (e.g. Bama), or where you can build the easiest schedule imaginable and pass the "eye test" to the selection committee (e.g. Clemson). However, the eye test is not applied consistently (or the committee needs their eyes checked). I digress.
For the 2021 season, let's take a look at where things stand.
The SEC is the best conference in college football. Then, now, and forever. Therefore, it makes sense to dive in a little deeper here as everyone else is playing second fiddle. It is astounding how key a role Auburn consistently plays in determining the playoff field. Auburn (and former coach Gus Malzahn) seemed to be the only team in the country who could consistently beat Alabama and Nick Saban when compared to other top teams.
Right now, Alabama and Georgia are expected to meet in the SEC Championship game. That may very well be the case, but one thing is clear. Auburn is the only team left on either team's schedule that can beat them in the regular season.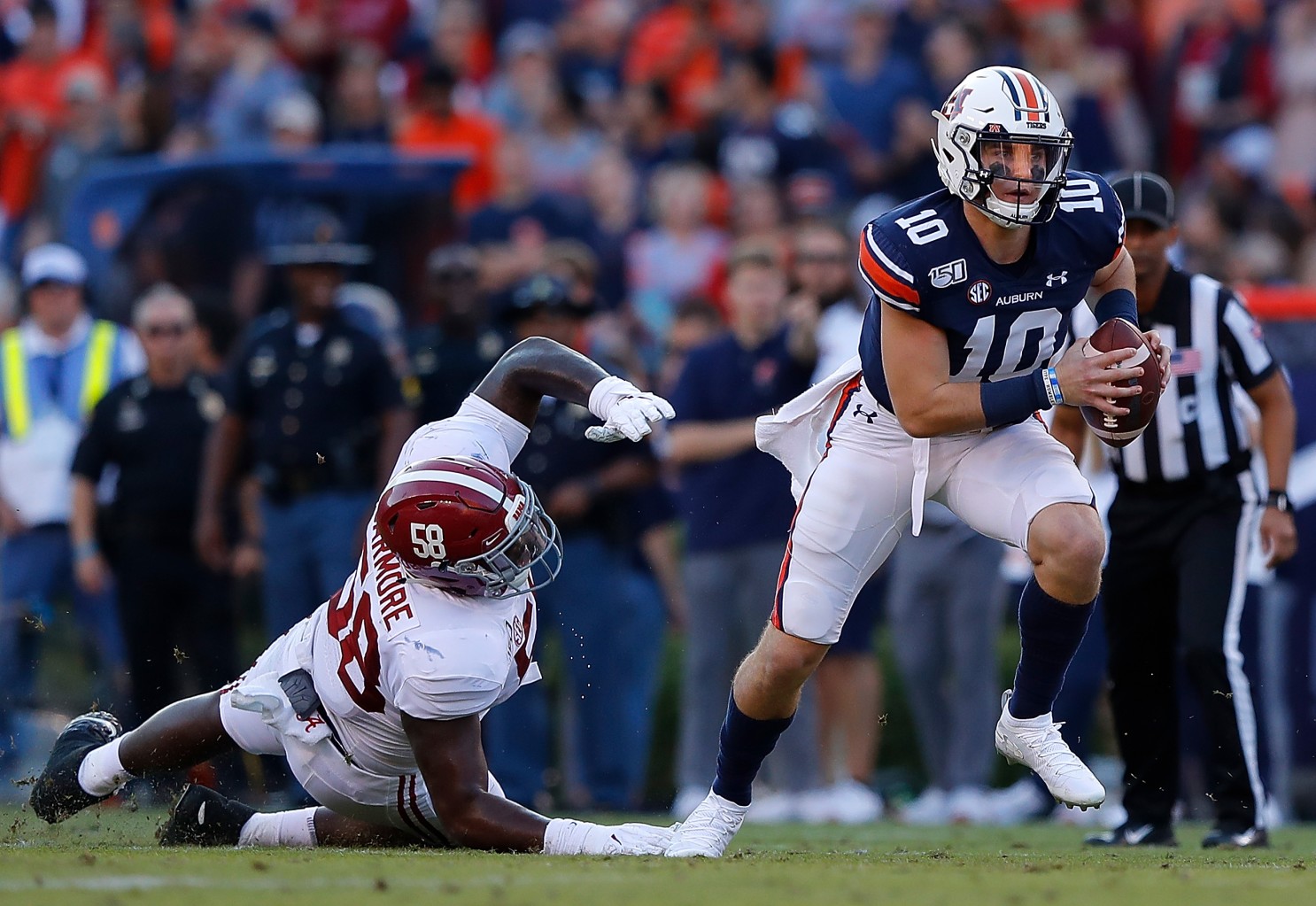 Here are the potential outcomes:
1) Assume Auburn losses to both (they won't). In this scenario, the SEC Championship game is a formality, and both teams will end up in the playoff field. That is an absolute fact.
2) Auburn beats one of Bama/UGA and that team wins the SEC. Here, you'd have two one loss top SEC teams. Both teams would still make the CFP field.
3) Auburn beats one of Bama/UGA and that team losses SEC championship game. The SEC champ makes the field, and the loser barely misses the playoffs, opening up a spot for the next best team listed below. (what if Auburn beats both teams, you ask? I'd point you to 2017 and tell you not to get your hopes up. I'm not going to pull a homer move and predict an undefeated season for the Tigers just yet, but I can dream).
Here are the Bama/UGA schedule quick hits:
Alabama:  Bama is great at scheduling opening games that ESPN bills as a big matchup, but everyone and their mother (and Vegas; -19.5) knew Miami was trash) Upcoming:  Mercer (W), Florida (will be billed as a top matchup by ESPN, will be a 21 point Bama win), Southern Miss (W), Ole Miss (W), A&M (still overrated, 14 point Bama win), Miss State (W), Tennessee (W), LSU (LOL, W), New Mexico St (W), Arkansas (W), Auburn (tough to predict an Iron Bowl this early on; given game is in Auburn, and with Bo Nix squarely in Heisman race, only team left on schedule who can beat Bama).
Georgia:  Congratulations to UGA for beating Clemson. That's a big-time win, but the rest of the schedule is a complete joke. Upcoming:  UAB (W), South Carolina (W), Vandy (LOL, W), Arkansas (W), Auburn (same scenario above; game in Auburn, big time rivalry game. Only team left with a shot at beating UGA), Kentucky (looks improved, but still Kentucky; W), Florida (looked horrendous against FAU; W), Missouri (W), Tennessee (W), Charleston So (W), Georgia Tech (W).
Beyond the SEC, Clemson, Notre Dame, and Ohio State are the teams that can wind up in this field. Don't believe me? Let's take a quick look at these remaining schedules:
Clemson:  Played UGA close. They are good, not great. No need to go over each remaining game. The only team left that can beat Clemson is Florida State (last win against them in 2014). Florida State looked good, but couldn't hold off Notre Dame. Clemson most likely pulls off this win and slips into the 4th spot or is the first team out depending on how the two teams below shake out. Lose, and they miss playoffs for the first time since the CFP originated.
Notre Dame:  Looked impressive in their win over Florida State, but could have lost if FSU didn't freeze their own kicker. If you look at the remaining schedule, you'll see a good bit of ranked teams. However, this is misleading and due to horrendous preseason rankings. (Wisconsin (0-1) – 12, Cincy – 8, USC – 15, UNC (0-1) – 10). I don't see them losing any of their remaining games. Even with one loss, they will be squarely in the conversation.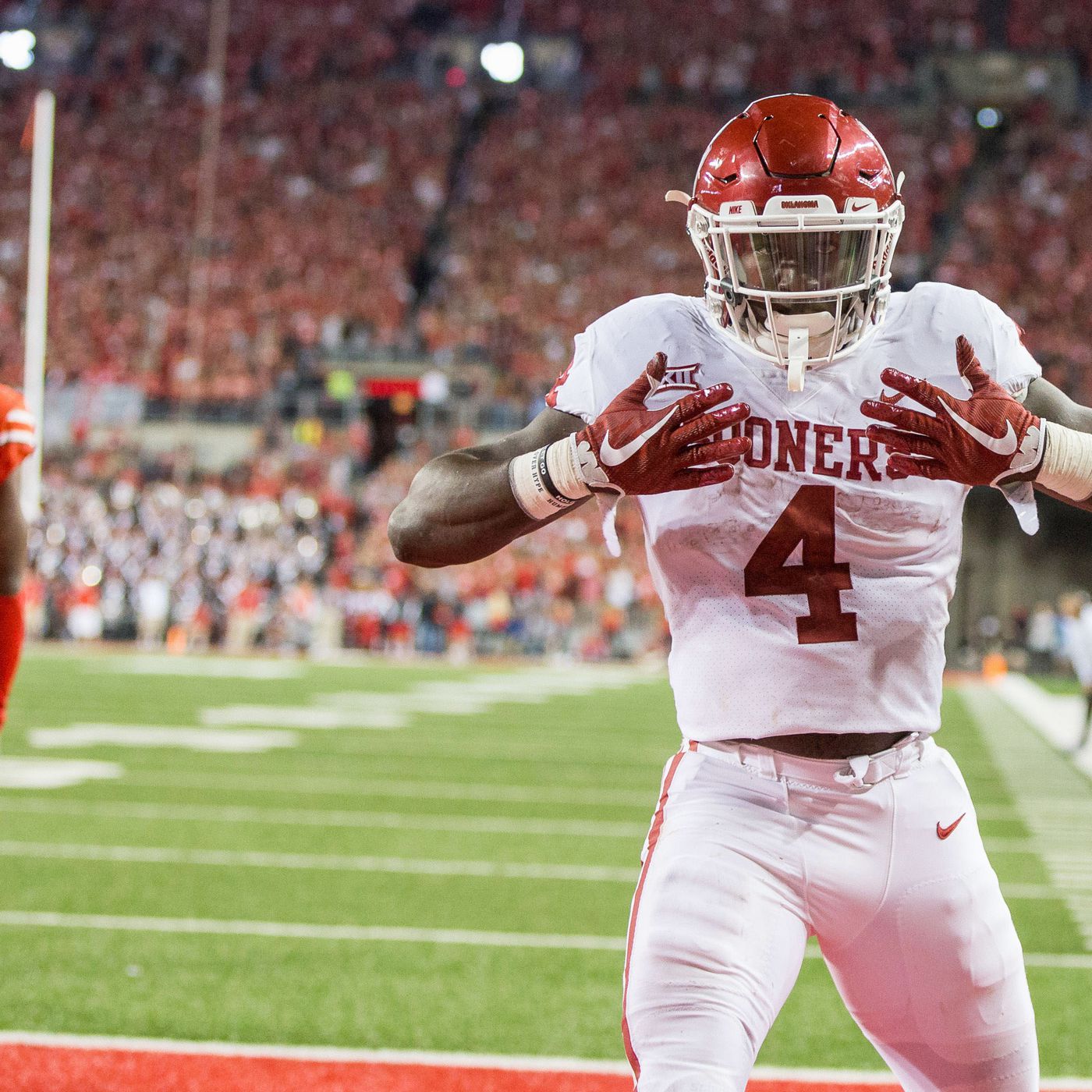 Ohio State:  As usual, Ohio State is expected to dominate the Big 10. The only team with a viable shot at beating them is Penn State. Even with one loss, they are sitting pretty to make the field especially considering Clemson won't be undefeated.
Oklahoma:  Literally almost lost to Tulane. Schedule is relatively easy, but considering the current state of this team, I don't see them finishing with less than two losses. Even if I'm wrong, they won't pass the "eye test" to the committee.
In conclusion, four of these five teams will make the playoff field. A one loss A&M isn't sneaking in, especially if that would mean three SEC teams. A one loss Cincy isn't getting in over these other top teams with one loss. It is pathetic that we are only one week in and there are only five teams left in consideration.
Maybe I'm just telling you what you already know, but the expansion can't get here soon enough. Yes, they play the games for a reason, and anything is technically possible. However, it appears to be pretty clear through this lens.
I'm looking forward to ESPN billing "big time matchups" throughout the year just to wind up exactly where we know we are going. They can take the scenic route if they want, but until we fix this system, we are stuck with this foregone conclusion.