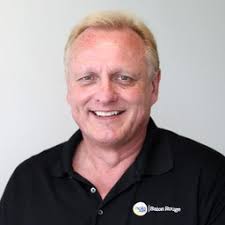 Ron Higgins (@ronhigg), editor of Tiger Rag Magazine, has covered the SEC for 41 seasons at various newspapers in Louisiana, Tennessee, Mississippi and Alabama. He's the only writer still living besides Phillip Marshall who knows where all the bodies are buried.

1. What do LSU fans think of Auburn football right now?
They look at Auburn like everybody else looks at Auburn including Auburn's fans. They have no clue what Auburn team will show up. Will it be the smart Bo Nix? Or the Bo Nix that tries to throw across his body through an impossibly tight window? LSU fans know this game annually is always a tough matchup.
It's even more challenging this year since LSU's defense has a habit of turning a 3-and-10 for an opposing offense stuck at its 15-yard line to 1-and-10 at the LSU 25 in a blink because of some of the worst defensive busts you've ever seen. Missouri had a couple of receivers so wide open that they could have waved for a fair catch sitting in a patio chair.
2. What are thoughts on Gene Chiz…. errr Ed Orgeron halfway through the 2020 season?
Not going to go there yet. Orgeron has done a great job of recruiting and has pushed LSU's offense out of the stone age. By the way, LSU fans owe Waffle House Gussie a note of thanks for beating Les Miles back in 2016 to get him fired the next day. That game was like a loser-leave-town match. The last I heard, Les was coaching a flag football team in Kansas.
3. Was Auburn easily LSU's toughest game last season?
Absolutely. Kevin Steele had a great defensive game plan with a bizarre formation that took LSU time to figure out. Fortunately, LSU also had Clyde Edwards-Helaire and an offensive line to pound the rock and get the game turned.
4. Which two unheralded LSU Tigers should Auburn fans look out for and why?
This may sound crazy, but LSU's 30-year-old punter Zach Von Rosenberg, who often relaxes after games with a good glass of wine, has been an outstanding field flipper this season pinning teams inside their 15-yard line. He's punting like a 30-year-old NFL punter.
And there's Ali Gaye, a 6-6, 262-pound defensive end, who has five tackles for losses and has batted down five passes. He can be rather disruptive if blockers don't keep his arms engaged.
5. Which two Auburn Tigers worry you the most and why?
Running back Tank Bigsby runs like a man who wants to hurt somebody. He runs angry. He runs so hard he wants to keep the nickname because his given name Cartavious isn't marketable in the NFL. Same thing with
Quindarious "Smoke" Monday. You should fear throwing at a safety named Smoke. He just appears out of nowhere to make plays.
6. Where do you see each team having an advantage over the other?
Auburn defensive line, linebackers, offensive line, quarterback. LSU running backs, wide receivers, defensive backs and kicking game.
7. Who are your two favorite Auburn Tigers of all time and why?
Bo Jackson because he just knows and Charles Barkley because he knows everything.
8. What's your score prediction and analysis for this game?
I was leaning toward LSU earlier in the week, but it has yet to clean up its big play busts. This game, as is most LSU-Auburn games, will be decided on the line of scrimmage. After losing three straight times to LSU by a combined eight points, I think LSU rent comes due and Auburn is collecting in a close affair. The prediction: War Damn Eagles 27, Coach O's Ti-gahs 24
9. Where will Auburn and LSU end up this season?
Auburn will end up in a bowl that has really good swag for the players. If LSU loses this game, they'll likely have a 20-year consecutive bowl streak snapped.
10. How much would you pay to have Joe Burrow behind center right now? (Say $180,000)
Is that all? That's what Odell Beckham Jr., aka The Walking ATM, carries around in his wallet.