I woke up on Saturday morning and had to remember there was a football game. That hasn't happened since I was in middle school. I got up quickly and told the kids they couldn't go to this one and made my way to the stadium. The traffic was that of a Sunday morning in July. There was none.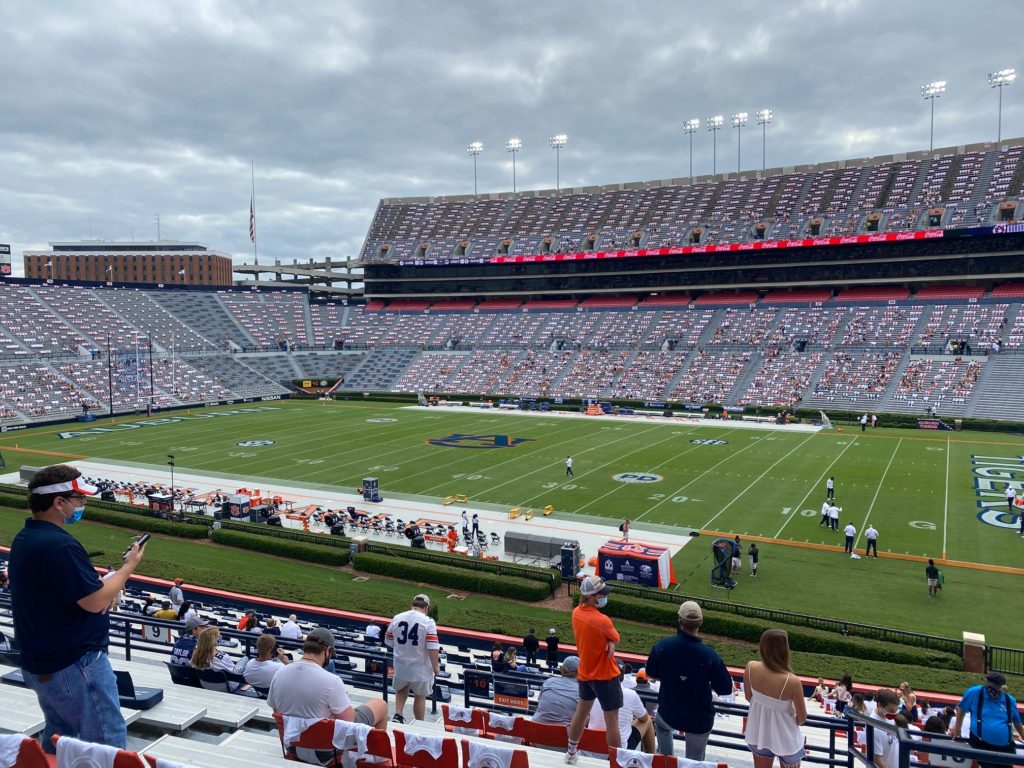 As I got closer to the stadium, there were no RVs, no cars parked on the curb. It wasn't until I got to the athletic department/football practice field that I saw a parking lot blocked off. I thought about hopping a curb like any normal gameday, but was this a normal gameday?
I instead opted to park at the big red barn on Donahue. There was no parking lot attendant. I got out and walked to the stadium. It was quiet. There were a few groups of students around me.
As I walked into the mostly empty stadium, more than 90 minutes to kickoff, I got excited. As I sat in a chair back separated from other people, I got comfortable. I had nobody with me, so I just watched. Before any other players were out on the field, I got to see Bo Nix and Seth Williams practice that sick fade that destroyed the Kentucky defender a few hours later. They practiced it in the opposite endzone, but it was just as effective.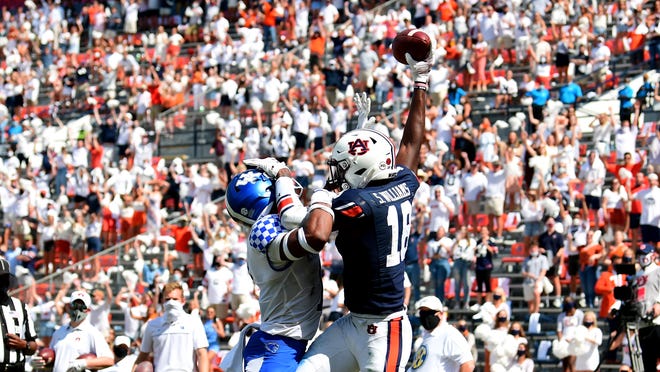 I watched the team do almost a full workout on the field. There were medicine balls, ladders, and hurdles. I watched Anders Carlson lead the specialists in stretches like a veteran.
I watched the crowds grow. I watched a mostly empty stadium look mostly full due to the seating arrangement. I watched the band and cheerleaders relegated to the stands. I watched Kentucky fans use maybe 200 of their 500 tickets.
Then I watched Kentucky sit on the ball for a half. I watched Auburn's defense try to figure it out. I watched Auburn's offense move the ball in only four first half drives, but only get one touchdown. But that 2-point conversion, the play that didn't work against Washington two seasons ago, with the 2nd-string graduate transfer quarterback from Bowling Green throwing a perfect ball, was fun.
I watched a controversial play at the goal line that was "fixed" in the officials' eyes with an even more controversial call. It felt like a gut punch at the time, but it sort of shook the stadium back into football mode.
The first half was slow, people didn't know what to do. Kentucky sucked all the excitement out of anything resembling football. Couple that with the current sports situation in America, and it just killed any gameday atmosphere. But that play flipped it.
Fans went from feeling like Auburn was going to be down at half, to elation that they were about to be up 8-9 points, to hating refs, the greatest sports tradition.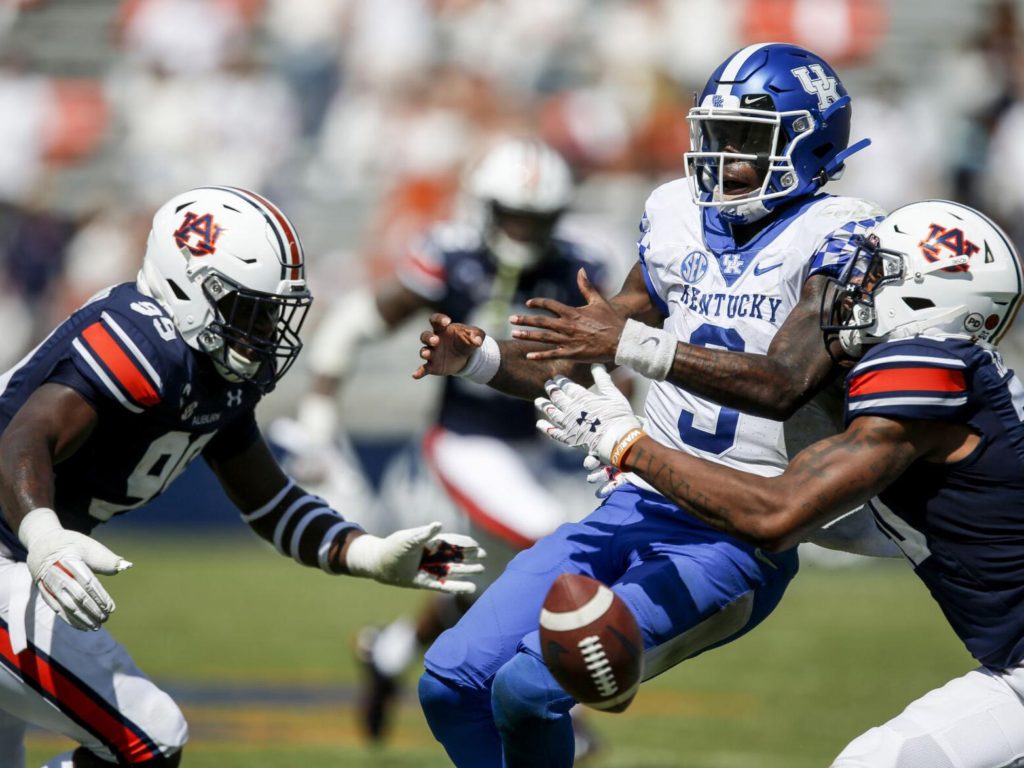 The 2nd half was a different story. The defense was suffocating. They caused turnovers. They got to the quarterback. They tackled. The offense took the opportunities the defense gave them and put points on the board. More importantly they shutup trashing-talking defensive backs. They showed that Chad Morris runs a similar style as Gus, but it's his style and it's going to work. It's fast and fun, but it's new and it's going to take people a while to get used to it.
It started off as a very weird day. The first half, with Kentucky's boring attitude felt like all of college football was still asleep. Throw in some controversy on an exciting play and it felt like business as usual.
Many prognosticators picked Auburn to lose to Kentucky because it was a fun, trendy, cute, offseason pick. Kentucky is good for Kentucky, but when it came down to it, Auburn was at least two touchdowns better. After the offseason, the new guys, and the morning start, I'll take it.
I got to see football in a different way for many reasons, but when all was said and done, it was still Auburn football, and I loved it.