Mississippi State annoys me. They're like Arkansas; they only exist to ruin the fun for others. Last year, Auburn was 4-1 and ranked number 8 until they went to Starkville. Last year was a ridiculous evening where the ball didn't bounce Auburn's way.
While last year is in the past for us, last year remains in the front of the minds of the players and coaches. Auburn has redemption on their mind this year. Auburn clearly has something to prove this year. Auburn doesn't care who they play. They just want to line up and play. Auburn will have their hands full on defense, yet again; however, the offense that Mississippi State runs will play into the hands of the defense's strength.
1. QUARTERBACK MUSICAL CHAIRS
All offseason, Keytaon Thompson was the odds on favorite to replace Nick Fitzgerald as the Bulldog's signal-caller. Joe Moorhead had different plans, though, when he decided that Tommy Stevens would be the week 1 starter. Thompson briefly entered the transfer portal then thought better of it. He remains on the team, but hasn't taken snaps under center.
Tommy Stevens went out during week 3 against Kansas State and was replaced by freshman Garrett Shrader. Shrader gave the world this…
… but the Wildcats gave Shrader and the rest of the Bulldogs a loss.
Last week against Kentucky, Stevens was held out and Shrader showed out. Shrader was 17-22 for 180 yards with an INT along with 11 rushes for 125 yards. While those numbers don't stand out as particularly gaudy, it's impressive for a first start as an SEC road game. It's even better when you win 28-13 as the Bulldogs did.
It remains to be announced if Stevens or Shrader will start against Auburn as Moorhead has said the current situation at QB is "fluid" – whatever that means. What I do know is that whoever is taking snaps has to deal with Derrick Brown, Marlon Davidson, and a host of other Tiger defensive linemen that will be in the backfield all night.
2. HOW GOOD IS KYLIN HILL?
In short, very. So far this season, Hill has 551 yards and 5 TDs. Hill averages 135.75 YPG and has a ridiculous 6.05 yards per carry. For perspective, Auburn has the 20th ranked rush defense giving up 89.5 YPG and 3.09 yards per carry. Auburn will have to focus on keeping Hill, and the rest of the Bulldog rushing attack, around the 89.5-yard average.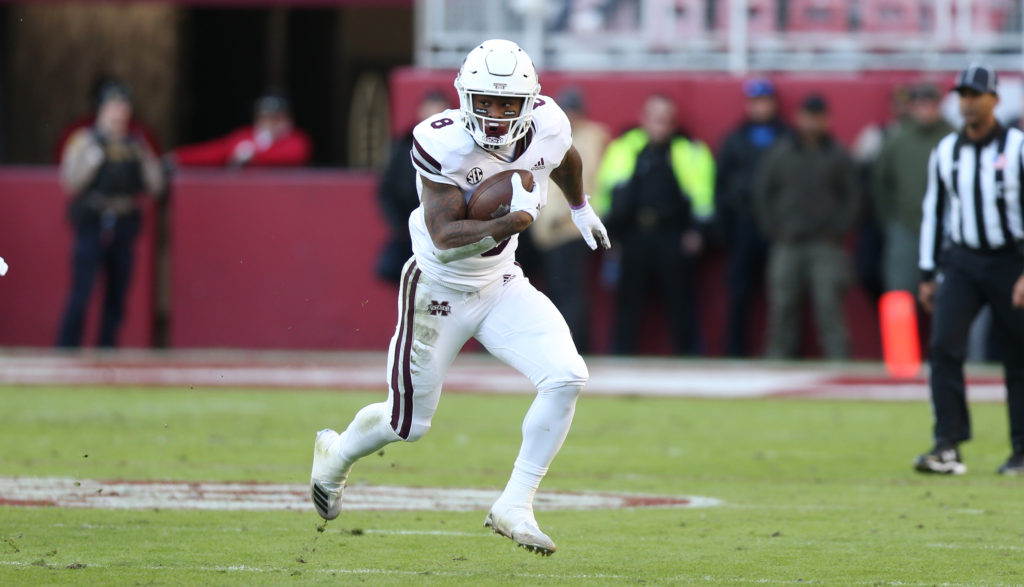 If Auburn forces Mississippi State to beat them through the air, then you have to like Auburn's chances on Saturday. Hill has NFL talent. He can swing games in favor of his team. Auburn needs to start fast and contain Hill to win this game.
@AUBURNEINSTEIN's PREDICTION
This is an important game, make not mistake about it. This is Auburn's last home game until November. It's a night game. It's going to be electric. Auburn will have to force whatever QB is starting to beat them.
Auburn's offense continues to gain momentum from week to week. I think we see Auburn pull this one out. I think Auburn has a lot of good momentum right now that will continue to build as we go into the meat of the schedule.
Book me at Auburn 31, Mississippi State 10.