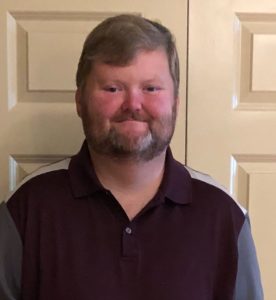 If you don't know Stingray, you've never listened to or watched Finebaum or seen Tosh.O or checked Twitter or paid attention to life. Long story short, Stingray is an Alabama graduate that hates Alabama, so then he pulled for Mississippi State for a while, but now he hates them, so he decided to just latch on to a nice little group without much drama, so he claims to be a Missouri fan now. But secretly, he likes Auburn. I've talked to him. I know.
Anyway, ol' Sting is down 75 pounds, he just had his 2nd appearance on Tosh.O and he's ready to mingle about the Bloglesphere. Each week, Stingray will provide his thoughts on the SEC from the previous week. Now that we've surpassed 4 weeks, he's got a good grip on what we have here. Everybody, Stingray. Stingray, everybody.
---
In Week 4 we learned at little bit more about all the teams in the SEC but it's gonna take longer us to find out about a few teams, let's go ahead and break down each team and see what we learned!!!
Alabama – The Crimson Tide are still at the top of the SEC and one of the best teams in the nation, however, they are beatable!! South Carolina proved Alabama still has holes in its defense on the back end. Since Game 1 vs Duke Alabama has had issues consistency running the football, against South Carolina they had 76 yards on the ground. This past weekend against Southern Miss they had 176 yards rushing!!! That's still way under what a typical Nick Saban team has and Najee Harris only has 266 yards rushing on the year.
Alabama is gonna have to start finding a way to run the ball better or they will be in for a world of hurt when they face a team with great DB's aka LSU!!! Alabama has probably the best Wide Receivers in the country but they are lacking a stout running game which could come back to bite them later in the year.
Auburn – What can you say about the Tigers? Well their defense is still elite as they held Texas A&M to 56 yards rushing and sacked Kellen Mond 3 times however the Tigers offense is still a work in progress, the running game was decent Saturday and the passing game was better from Bo Nix as he spread the ball around to 7 different receivers and had a QBR of 41%!!
All in all it was a great win for Auburn especially on the road in a hostile atmosphere and that defense will always keep Auburn in any game this season however the offense needs to continue to improve if they wanna challenge the big boys of LSU and Alabama!!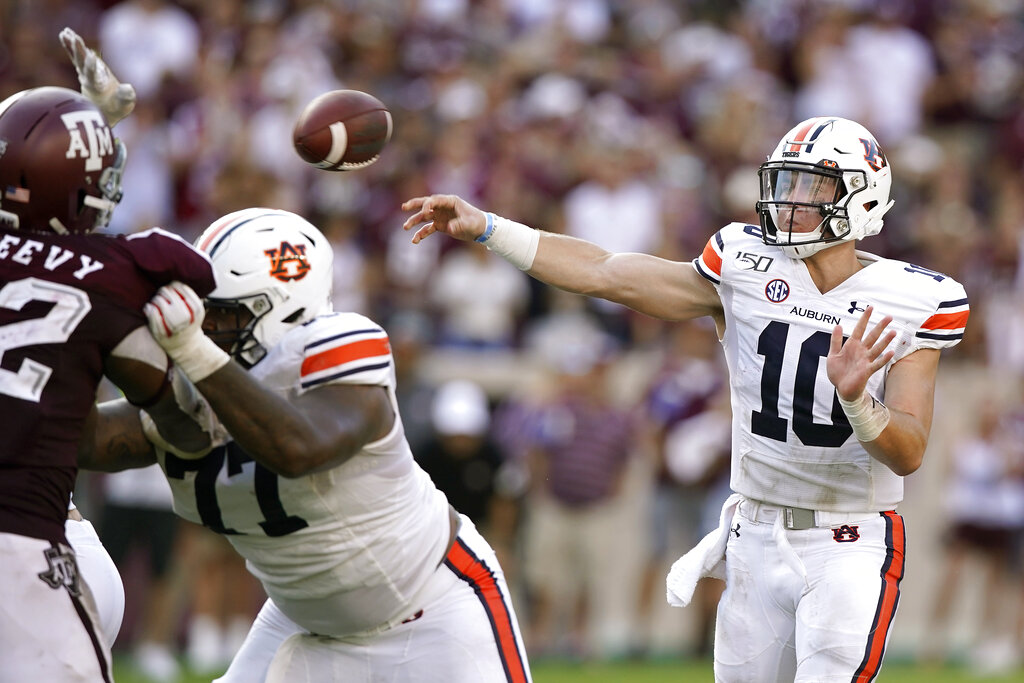 LSU – For years all we heard about was how bad LSU's offense was and how great the defense was, now the script has completely flipped and the offense is spectacular and the defense well not so much. Let's start with the Tigers D, they definitely have issues on that side of the ball. They allowed struggling 0-3 Vandy to rack up almost 400 yards of offense at 374 yards, 229 yards passing, and 38 points. In the entire off season did Coach O just abandon the defense? The offense on the other hand was incredible racking up 600 yards of offense and 66 points but can LSU continue to out score opponents week in and week out? Ask any Big 12 team and they will tell you NO!!!
LSU has a much needed weekend off and I highly suggest they work on the struggling defense if they are serious about taking the next step in being elite because they will not be able to out score teams like Alabama.
Texas A&M – Oh boy, if anyone thought A&M was ready to be an elite team, they are sadly mistaken, A&M is one or two more years away and last Saturday proved that A&M still needs to work on Kellen Mond. Just like in the Clemson game earlier this year Mond was way off on numerous throws and missed wide open receivers. He was sacked 3 times and had a QBR of 55%!! The offense was way too one demential as their running game never got going and they ended up rushing for just 56 yards for the game.
The defense held their own and held Auburn to 300 yards of offense and held Auburn's Jatarvious Whitlow to just 67 yards rushing. If Texas A&M wants to take the next step in being a contender, they must work on Kellen Monds accuracy and making sure they get the run game going!!
Mississippi State – Mississippi State got back on the winning track this past weekend after losing at home the week prior to Kansas State. The Bulldogs Kylin Hill had another huge day against Kentucky rushing for 120 yards and 3 touchdowns and the passing game was close to perfect for Garrett Shrader as he hit 17/22 passes for 180 yards but had 1 interception. However, the defense for Mississippi State wasn't that great, they allowed Kentucky to rush for 154 yards on the ground and 5.5 yards per rush. They also allowed their first 100 yard rusher since they last played Kentucky last season.
It seems to me that when Mississippi State goes up against teams they can physically overpower they look fantastic, and when they play a decent team they bog down and look subpar. If that truly is the case, they are in for a long weekend this Saturday in Auburn, time will tell.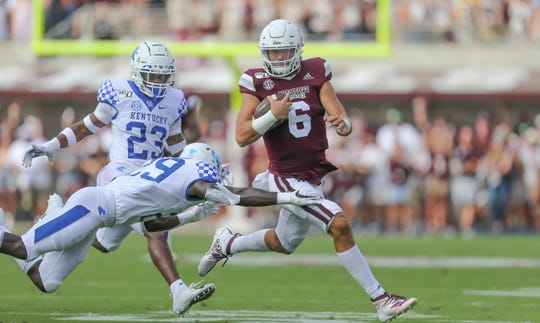 Ole Miss – What can be said about the Landsharks? Well they still haven't learned how to effectively run a 2 minute offense. The end of the game Saturday was truly a nightmare for Ole Miss. However at some points during the game, Ole Miss showed signs of improvement as they finished with 525 yards of offense however they did lose Matt Corral in the third quarter to a rib injury.
With the loss, the margin of error is slim with the meat of their schedule looming ahead.
Arkansas – Poor Arkansas, they just can't get out of their own way. Whatever momentum they had following the Colorado State game they completely lost it. Arkansas got hit in the mouth early on in Fayetteville and didn't know how to respond. Their defense was atrocious, they allowed San Jose State to rack up 503 yards of offense and Arkansas offense turned the ball over 5 times.
They better put this loss behind them because their games are gonna get tougher, especially this weekend as they head to Dallas to take on Texas A&M!! This seriously looked like a loss for Arkansas that could derail the rest of the season. The team has 2 choices, 1 take the crap and show up with Texas A&M ready to go, get angry and mad. The other choice would be to completely let this season be ruined because of the past loss.
---
Stingray will be back soon with his look at the SEC East.