I'll be honest folks. Once Auburn was out of the tournament, I was done. That was skressful, and I didn't care anymore. But some of you weren't true to your Auburn fanhood and picked other teams to win, so I guess you win the Bracket Challenge. Wait, not all of you, just one. His name is Josh Harper.
Josh has won his very own Auburn Hover Helmet and the rest of the top five have won some pretty cool Auburn Rock 'em Socks as well. These prizes are something else.
If you don't see yourself here, go find your name in the full standings.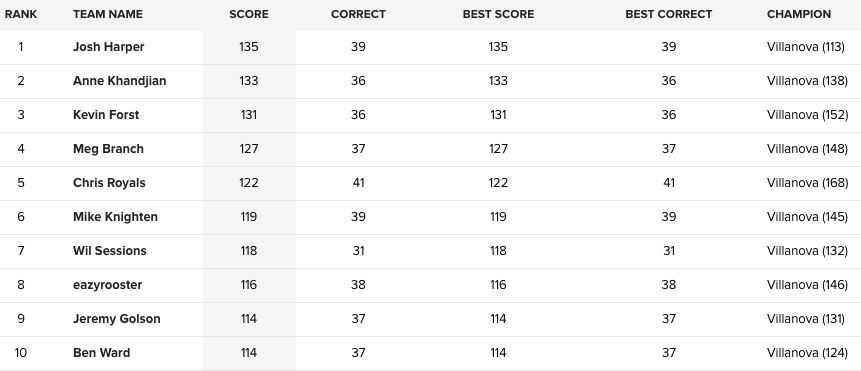 A few years back I added a money option to this whole thing. The purse had never surpassed $100. Well this year it ballooned to a hefty $300, and it's all belongs to one man. His name is Jackson Aaron. View the full standings here.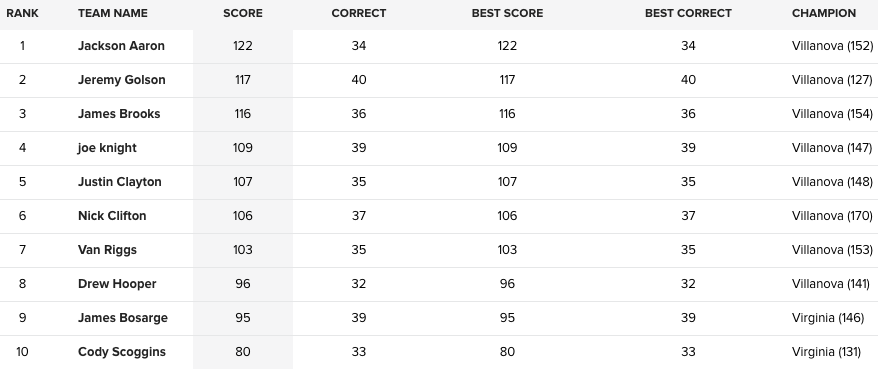 Thanks to everyone that joined. It was a great turnout, a dumb tournament, and I did terribly to ensure that someone else won. Until next year…