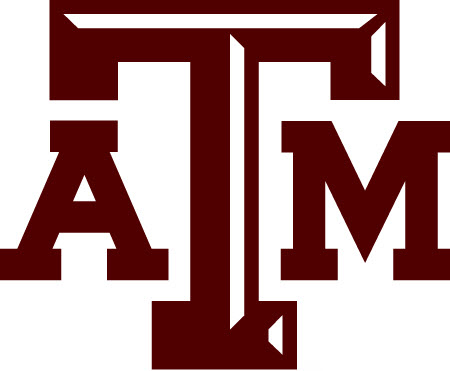 Auburn is on the road again. Yes, for the third time in the last four weeks, Auburn will be traveling further west than their previous trip and will take on the Texas A&M Aggies at Kyle Field.
Auburn is 6-2 and coming off a bye week. Gus Malzahn has never lost at Auburn coming off a bye week. Here's something Gus Malzahn has never done: lost at Texas A&M. Technically, no Auburn team has done so.
Texas A&M is coming off a lousy loss at home to Mississippi State. The Fightin' Dan Mullens are no slouch, but you may remember that Auburn beat them by 39. Transitivity usually works. Usually.
Up until last week's loss, the Aggies were sort of quietly looking okay. They were 5-2, with their 2 losses being that horrendous collapse to UCLA in the first week of the season and an 8-point loss to Alabama. The collapse didn't mean that Texas A&M wasn't a good team. It was just a collapse. I mean, they had to be good enough build the huge lead they lost, right?
But that loss put the Aggies way behind the eight ball for most college football fans and there was no turning back. Sure, they somewhat struggled against Nichols and UL-Lafayette and needed overtime to beat Arkansas, but I still felt as if a decent team was in there. And then they didn't get steamrolled by Alabama, so I felt a little vindicated and nervous about Auburn's trip to College Station.
But then they looked plain bored in their home loss to Mississippi State. They swapped QBs for a bit, removing Auburn-target Kellen Mond for the dude that played some in the UCLA game. Their defense couldn't stop a decent Dan Mullen offense. They just didn't look good.
As I mentioned, Auburn is 2-0 in College Station. The first win was in 2013 when Dee Ford danced on Johnny Manziel. The second win was in 2015 when Jeremy Johnson beat a mediocre Aggie bunch on a Saturday night. But for whatever reason, I still have this irrational fear of playing in their place.
It's a big stadium, they have probably the most school spirit in college football, and it just still feels like a new place to me. I know that means nothing to the players and coaches, and obviously hasn't before, but it still gives me the worries.
That said, this is probably the worst Texas A&M team Auburn has faced since they joined the SEC, and despite that one loss that some people won't get over, this Auburn team is explosive with a great defense. They just are.
If this was Auburn's first road game of the season, I'd be as worried as I usually am. But this is Auburn's fifth road game and third in a row. They've done this. Every member of this team have won on the road this season and multiple members of this team have won at College Station.
This one will feel a little bit like Arkansas with a very small part of LSU thrown in, only because of atmosphere. This team knows what's coming and they know what's at stake.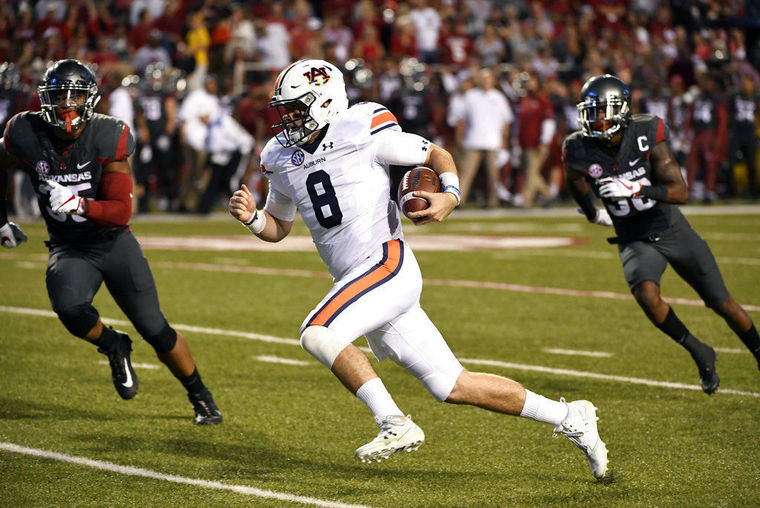 In his home state, Jarrett Stidham shows off with 3 touchdown passes. Kerryon Johnson, fully taking over the reins as RB1 again, will do what he's done all season. It will be over by mid-3rd quarter. It will setup the Mother of All Deepest Rivalries in the South and the Grandmother of All Iron Bowls. Auburn wins big.
Auburn 42, Texas A&M 17