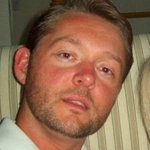 Acey Roberts (@Aceyrob) is an Ole Miss engineering grad and sometimes writes for Rebel Nation Magazine. Acey loves BBQ and female fitness instructors, hates commas and LSU. Acey is making his fourth appearance on the 'Blogle, and does it the right way. You want words? He gives you words.

1. What is an Ole Miss fan's first thought of Auburn football right now?

I would say Auburn is ahead of where they were expected to be. Everyone was expecting a one dimensional run heavy team, but Jarrett Stidham is very capable of tossing the ball around. If he can continue that against stronger defenses, Auburn could challenge for the division, or more.
2. What's the vibe like in Oxford with an interim coach and umm… that Alabama loss?
You had to expect at some point the mental strain of the offseason would start to reflect on the field. It really happened three weeks ago in Berkeley. The first little bit of adversity and this team shows that it is shell-shocked. They have a new offensive and defensive coordinator, new WR coach, new offensive and defensive line coaches. Matt Luke is new at the head coach position but he was Hugh Freezes offensive line coach, but he is just in over his head right now.
The biggest problem is the offensive line. They are "spooked." We lost our starting center in the Cal game and they have yet to recover as a unit. The guys haven't figured out Phil Longo's scheme yet, they don't know when to pass block or run block, they are jumping off sides and making mistake after mistake. It's a real mess right now in front of Shea Patterson. At some point the group will gel and Ole Miss can at least be competitive but until that happens Shea Patterson is running for his life, every snap.
3. What are your current thoughts on Hugh Freeze?
The man is an enigma. The guy obviously can coach football at the highest levels and we miss his creativity in play calling and leadership. I don't believe we would have lost the Cal game nor would we have lost by 60 to Bama if Freeze was still on the field. But while he can be so in control of the on-the-field issues, his off-the-field issues were completely off the rails, personally and professionally.
I think the best way to explain the situation is he was just not ready for prime time. There is just too much money and too much pressure in the SEC to make these "brother-in-law' hires, which is what Ole Miss has done for the most part since Johnny Vaught left in 1970. I caught a lot of hell in saying Freeze was the wrong hire, because he won a lot of games and fans still love the guy, but Ole Miss needed an experienced and stable coach with good contacts in the profession, then and that is still the route we need to take in 2018.
4. Name two off-the-radar Rebels that Auburns should keep their eye on.
Despite the past couple of games, Ole Miss still has a lethal wide receiver corp. If Shea has time to find a receiver any of 6 or 7 wideouts could take over a game. You guys are aware of that part of Ole Miss' offense so I would like to mention running back D'Vaughan Pennamon. He is technically the backup to senior Jordan Wilkins but Pennamon is the future and a good looking player. The type of running back Ole Miss hasn't had since Deuce McAllister. Again if our offensive line gets things together the offense will open up for everyone.
5. Name the two Auburn Tigers that scare you the most.
Kerryon Johnson has the ability to score on every play. Stidham is way more accurate and can throw a deep ball I wasn't expecting. Auburn's linebackers are very solid and I expect to see Tre Williams back this week which just makes the Auburn run defense even stronger than last week.
6. Where will each team have an advantage over the other?
Auburn has the ability to run the ball this year which is always a key to controlling the game clock and keeping your opponent off the field. Ole Miss has the "ability" to score a lot of points in the passing game, whether they can do it or not this week remains to be seen.
7. Which matchup will win the game?
Based on the last two games Ole Miss has played, I would have to give the advantage to Auburn's defense and strong run game. If the high flying Ole Miss from the first two weeks of the season show up all bets are off.
8. What's your score prediction/analysis of this game?
We have had some real high scoring affairs in this matchup recently and I could see a scenario where this game turns into a slugfest with both offenses just ripping off huge chunks of yardage per play but until Ole Miss proves it, this game will likely be another 3-4 score loss for the Rebels.
9. Where will Auburn and Ole Miss end up this season?
Auburn is on a collision course with Alabama. With LSU still stuck in the starting blocks this season, there is no West division team left to challenge you before the Iron Bowl. Georgia will be a good game as you guys are so similar, Texas A&M can score but likely not enough to beat you. So I am seeing 11-12 wins for this team. I expected 8-9 wins for Auburn in the off season.
10. Who will be Ole Miss's coach next season?
We have a little ways to go with the NCAA before we can start interviewing candidates. It all comes down to bowl eligibility. Due to Hugh Freeze leaving the school and all the self imposed penalties Ole Miss is already dealing with, there is a chance the NCAA could substantially accept the current penalties and allow Ole Miss to compete for a bowl next year.
If they extend a bowl ban for one or two more years, Ole Miss is going to be in a tough spot and our coaching options will be limited. Should the NCAA take the nuclear option, you will likely see Matt Luke in the role for 3-4 years to attempt to rebuild the program. If we somehow get a reprieve, Ole Miss is willing to spend $4 million a year on the right guy.
I would like to get a offensive based coach that can put points on the board. That type of offense is exciting and helps a small market school like Ole Miss compete against the big guys. There are lots of guys that could fit that criteria but here is my list:
Major Applewhite – Houston
Kliff Kingbury – Texas Tech
Mike Norvell – Memphis.
These are guys that have a ready to play staff, they have head coaching experience and are still young and ready to win championships. I would also like to talk to Tee Martin (USC offense coordinator) and Charlie Strong (USF HC). Charlie is a little older but has been through some battles, he would be a rock we could depend on.