After a hot start, I fell off to somewhere in the nethers of the 2017 War Blogle Bracket Challenge. It was fun while it lasted. Even my own 7-year old beat me. It's about time I beat him. Wait.. that came out wrong. Anyway…
Congratulations to Nick Clifton, who won the thing by 1 correct pick. That's close. Nick has won his very own Auburn Hover Helmet and can now experience the space age technology that I witness every time I walk past my man-room.
If you don't see yourself here, go find your name in the full standings.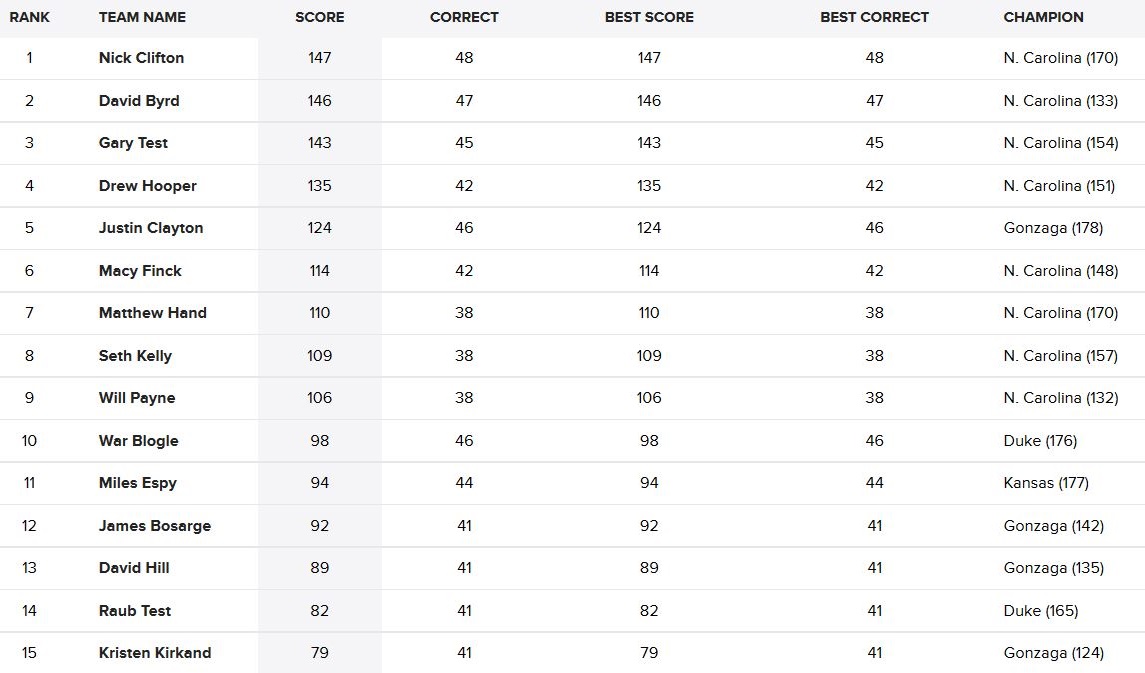 And for the first time ever (this is only the 2nd year), we have the same winner in the money bracket as well. Nick has also won $100 in straight Paypal cash that I will transfer over today. It's like a big check, but not. View the full standings here.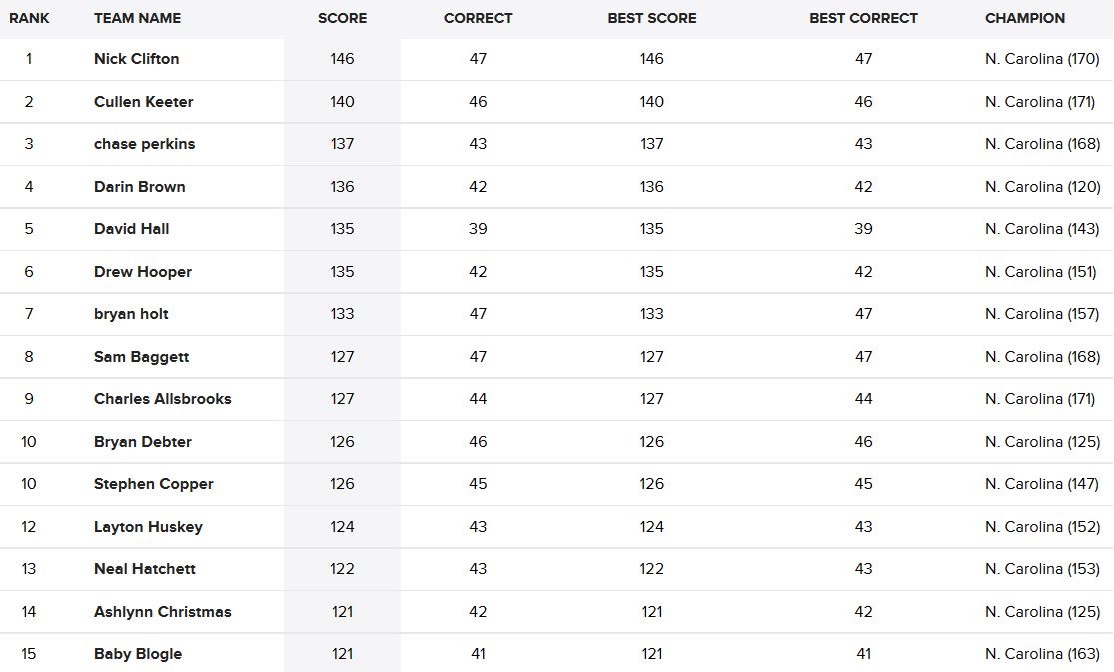 Thanks to everyone that joined. It was a great turnout, a great tournament, and I did terribly to ensure that someone else won. Until next year…